So fellow travelers,  the sky has been a wonder this winter.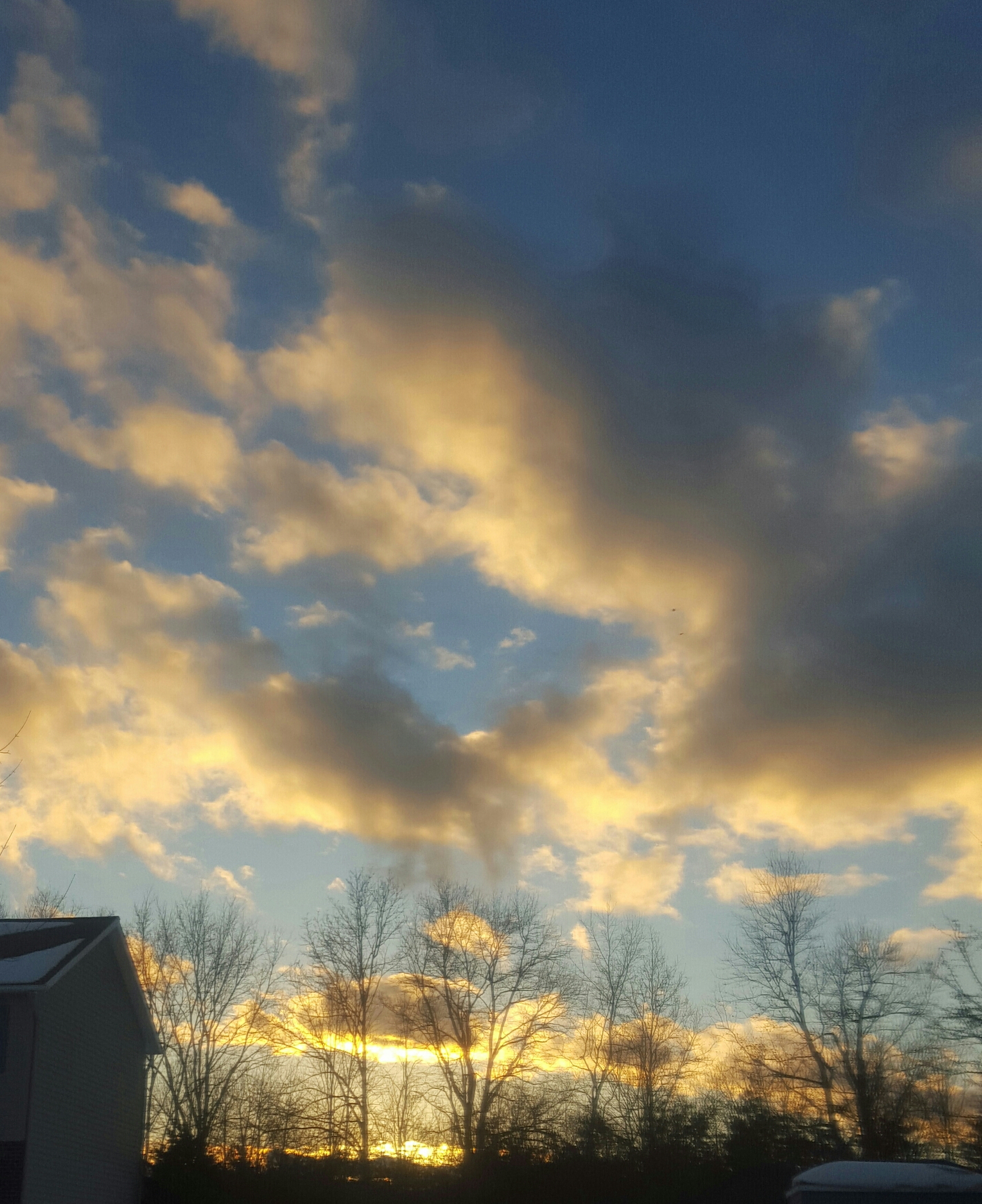 Whether I'm  lingering longer on our daily walks because of milder temperatures or there is some atmospheric magic afoot, most days have offered breath taking views. It's impossible not to be inspired by what I see at day's end.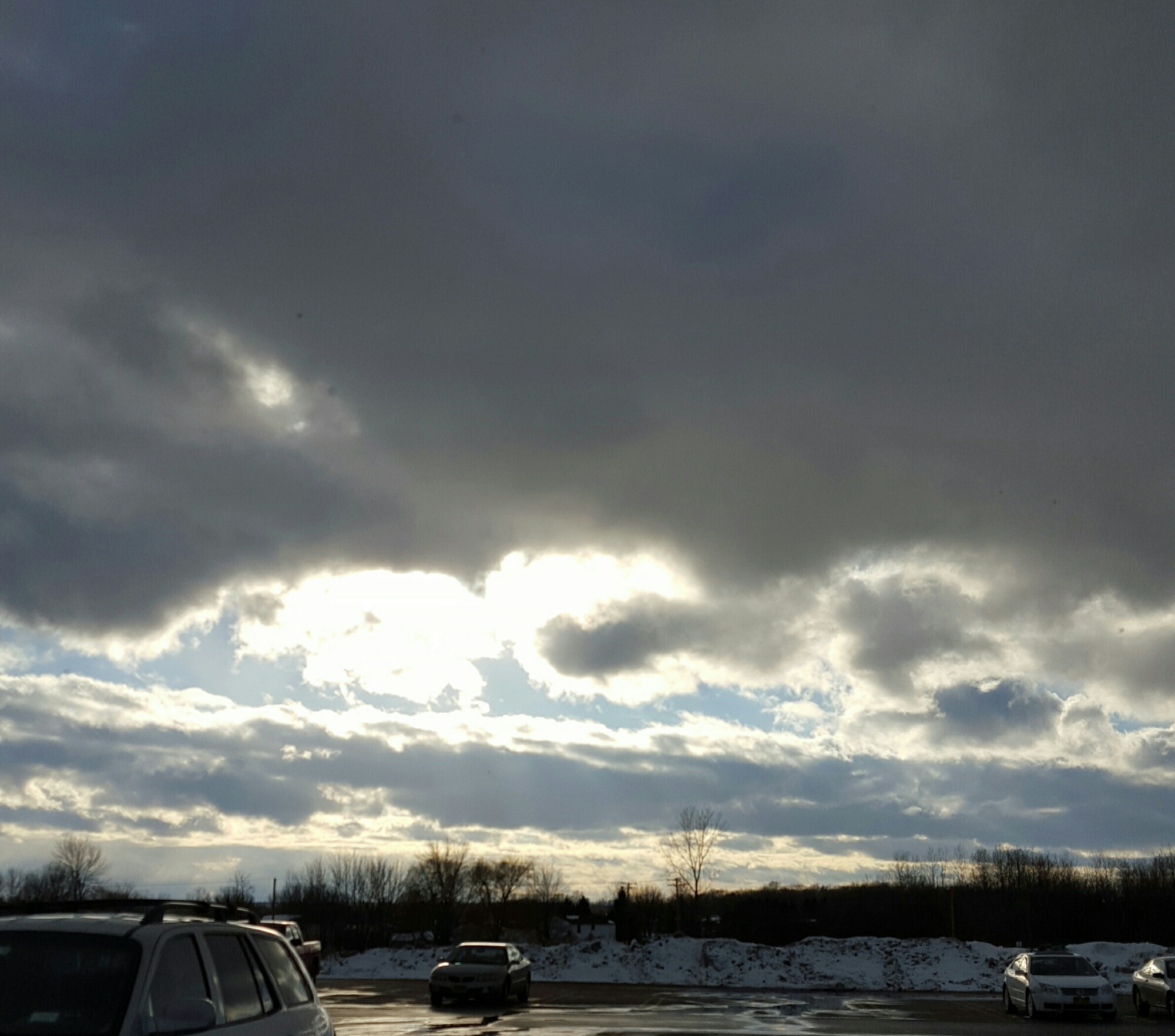 I recently treated myself to an impromptu painting class, a Paint and Sip event at a favorite independent coffee house. Attending meant I was supporting two local businesses while indulging in my love for really good coffee and artistic exploration.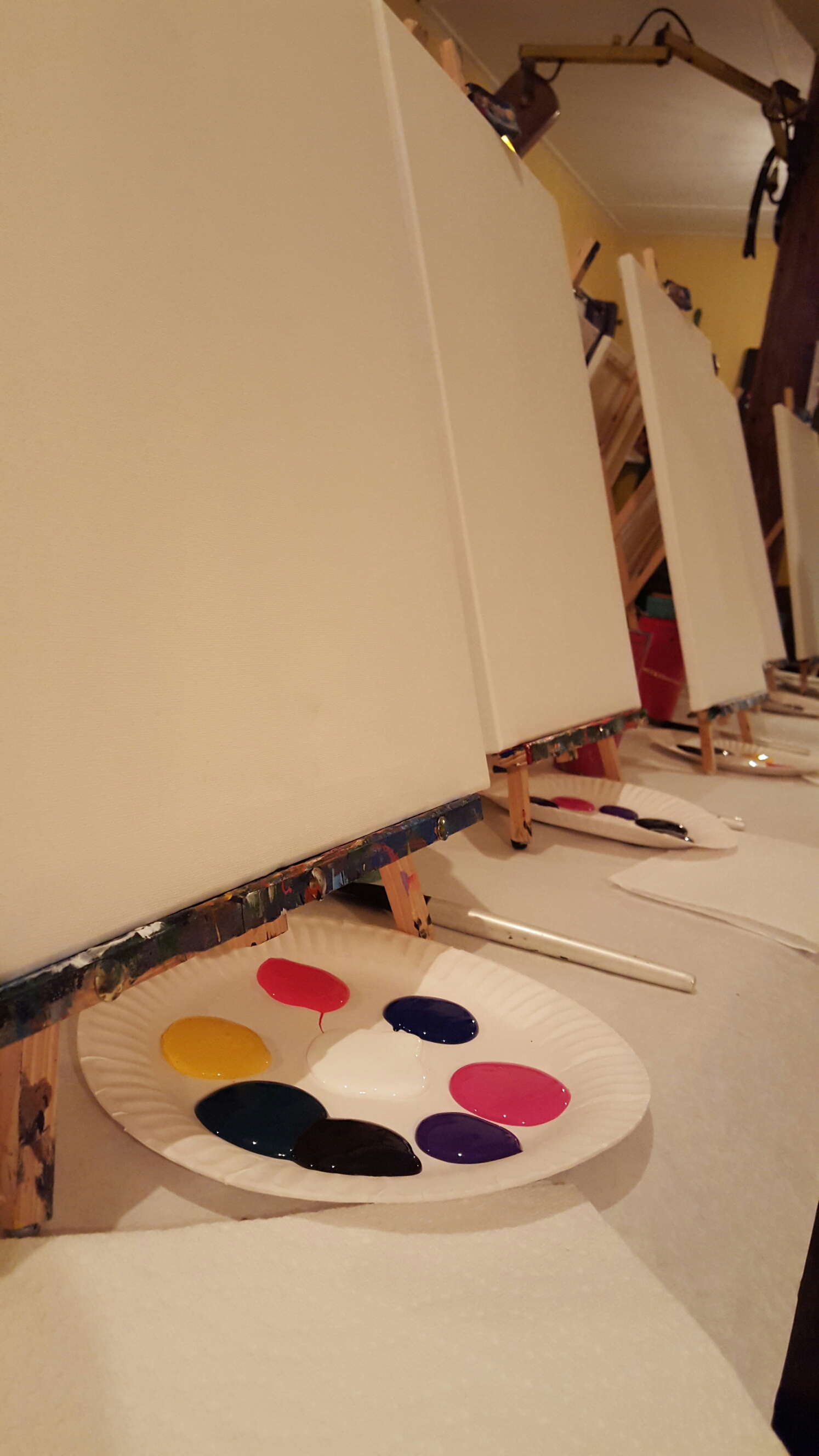 I used to take art classes in the summer. It was a way to take time for myself when our daughters were toddlers. Over the years my art supplies got tucked away or used for school and girl scout projects.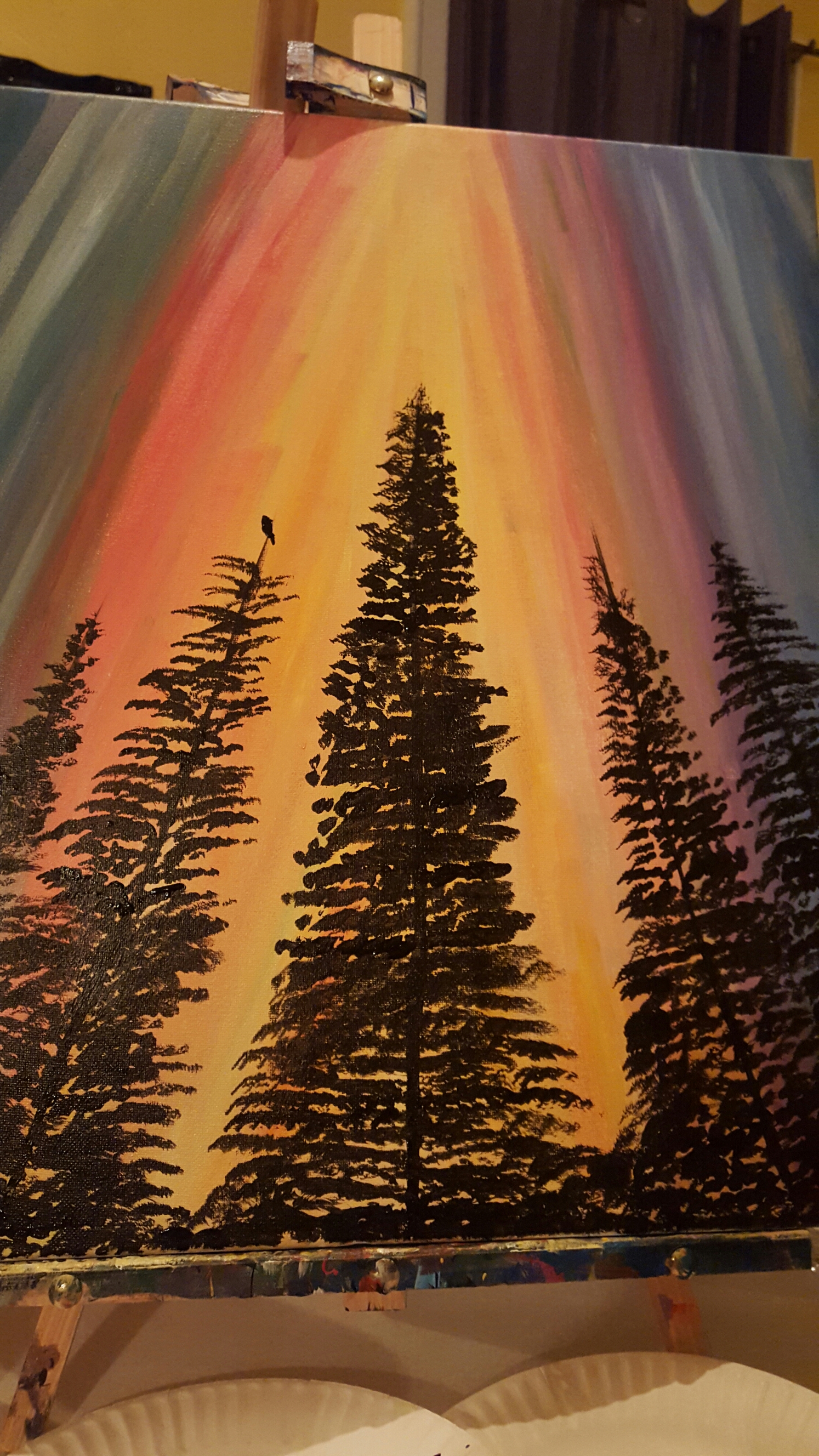 My finished version of the "Northern Lights" project we created that evening.
The one night art session was so rewarding, I decided to start dabbling again, so in addition to fresh paint and blank canvases, I've been collecting images with my phone camera to study and use as references.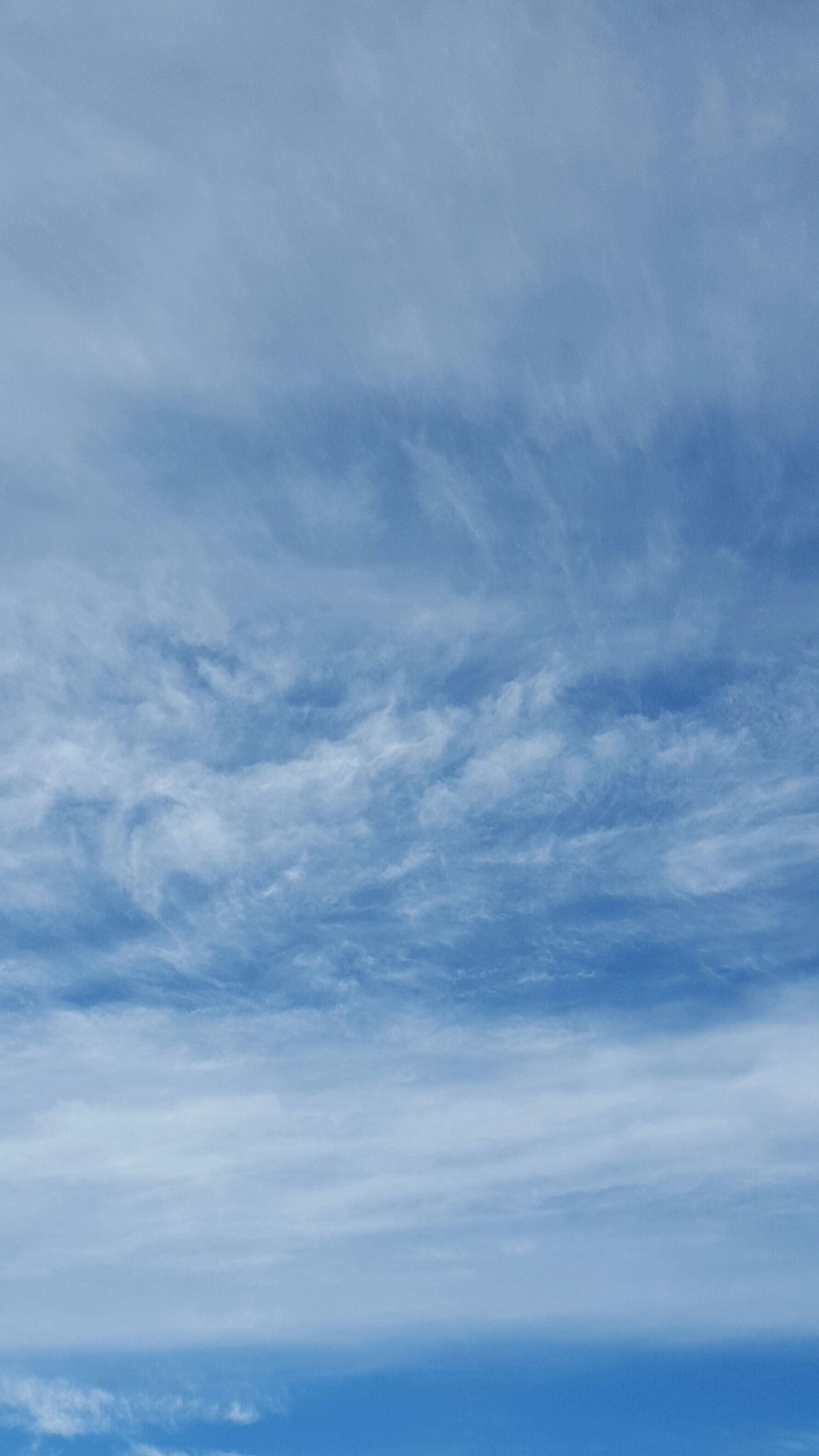 This sky greeted me when I left work today.
Being part of a supportive creative community has empowered me to follow the whims of my creative impulses. I'm not going for a masterpiece, I'm going for experience. I am experimenting, having fun and gleaning some inner contentment along the way.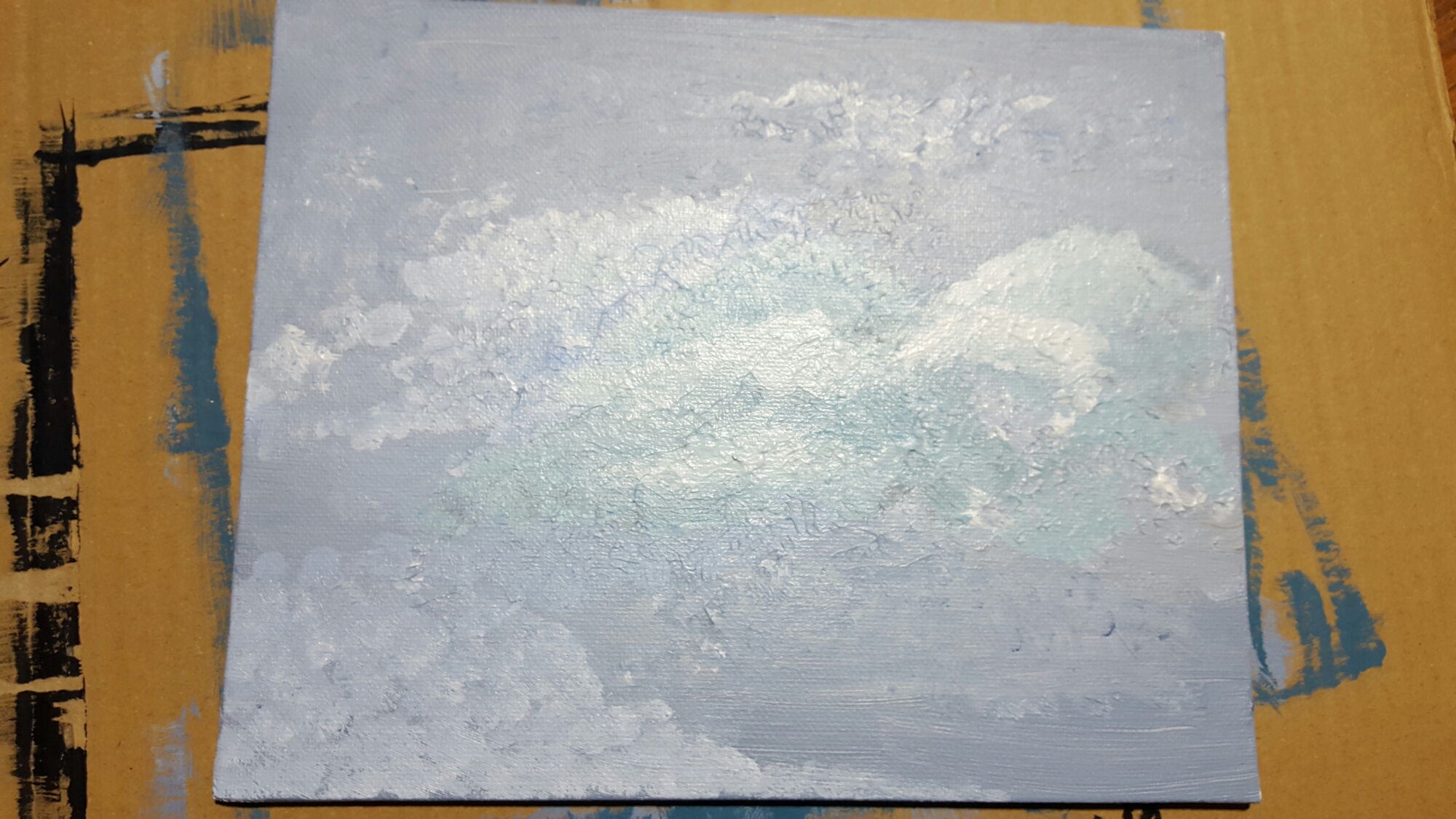 A study of clouds, in acrylics;  playing with textures and shades. 
Of course there's a haiku tucked among the clouds of the sky gallery I've been visiting.
Sunlight colors clouds
Ev'ry day new sky paintings
Gratefully received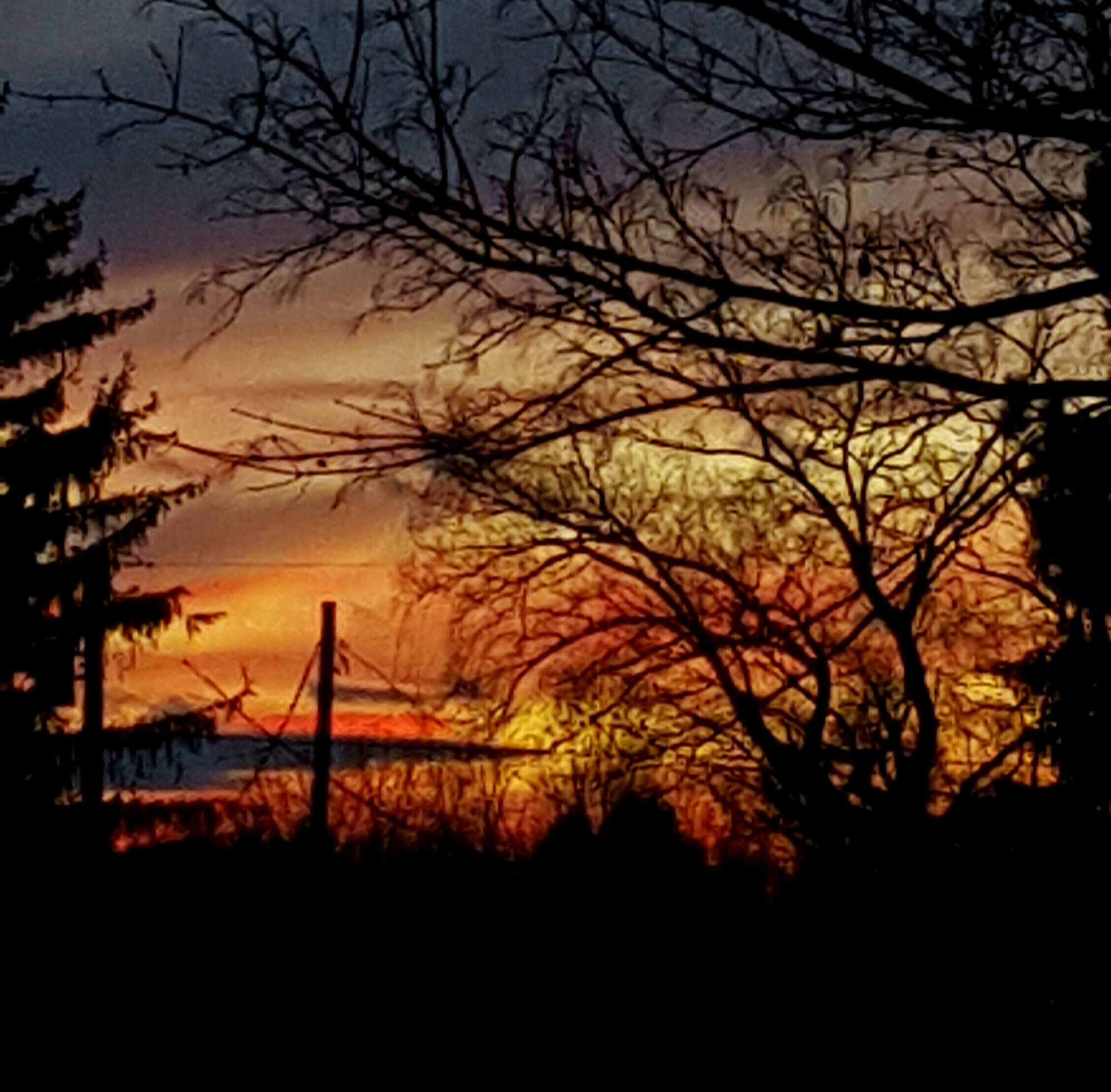 Tonight's gallery: a blaze of colors and tantalizing tree forms .
Walk gently on the path my friends and may adventure find you ready.