So fellow travelers,  one of the many benefits of being in the Bedlam Creative Group is the genuine friendships that have evolved.  My good friend, Kate Rantilla  recently had a birthday. Kate is a  fellow poet, photographer and blogger whom I met a  little over a year ago.  She and I shared a moment of near photographic bliss shortly after we met.  We were driving to our accommodations for the evening, following another car  when the foothills of the Adirondacks came into view.  It was a breathtaking image of airbrushed sunset colors. We both considered stopping to grab some shots, but mindful of the need to stay within view of the car we were following we kept going.  Within a few minutes, we both knew we had missed a major photo op.  It was a moment which forged a bond we would solidify by rooming together during the Bedlam Farm Open House the following spring.
I will always smile when I take a photo of mountains kissed by the setting sun, remembering the moment a friendship was born.  So this one's for you Kate, friend and roommate for life.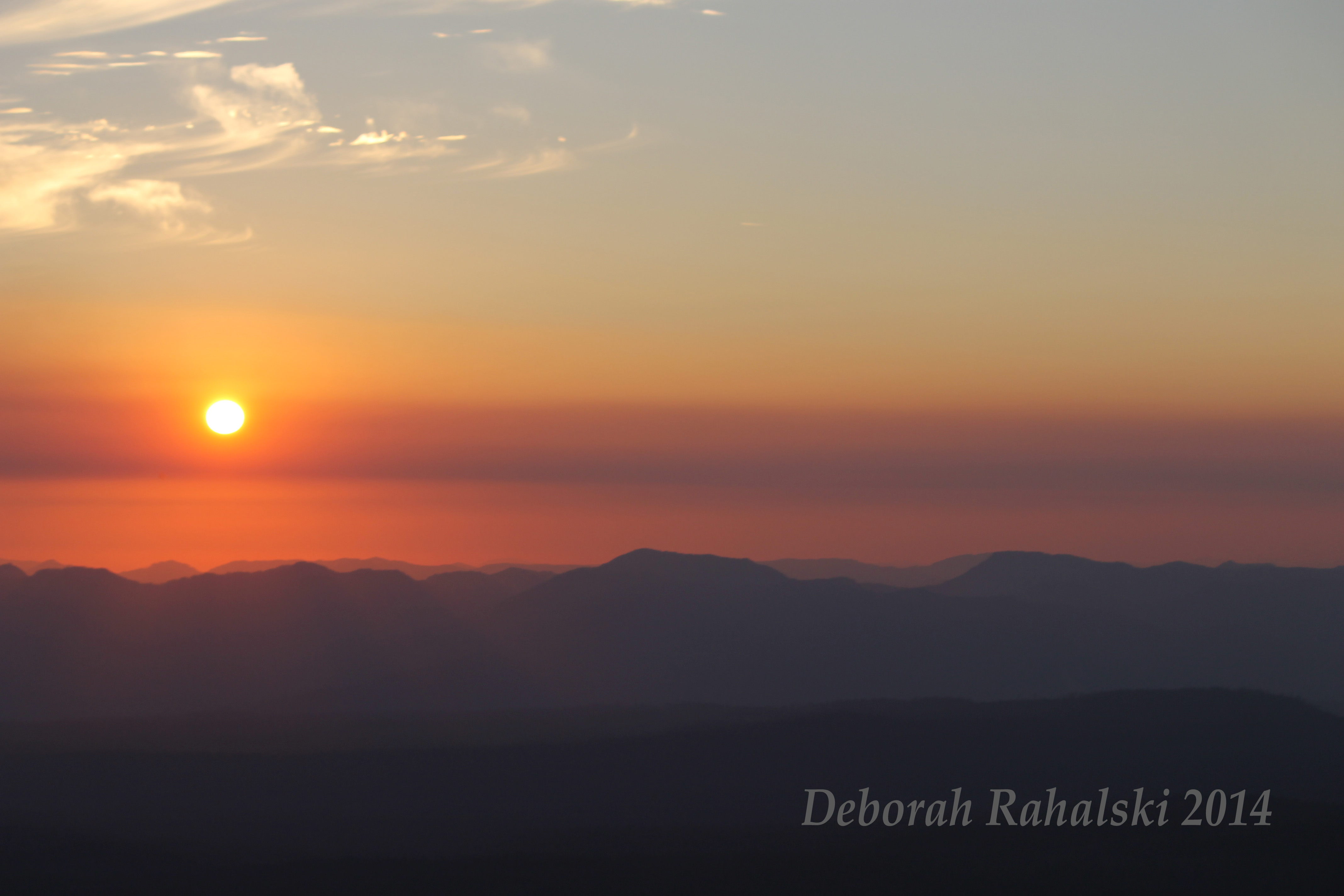 Creative paths cross
Laughter  heartfelt stories shared
now roommates for life
Photo taken July 15, 2014 at Watchman's Overlook  Crater Lake  Oregon.
Walk gently on the path my friends and may adventure find you ready.