So blessed readers, a little change of pace for this post, prompted by an Olympic moment and 12 days of Lake Effect snow.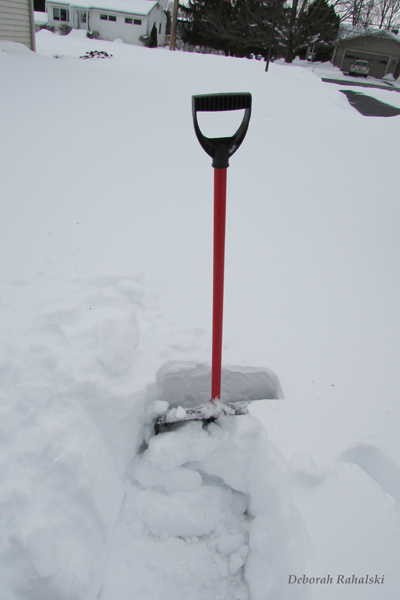 Out of sheer desperation, a few weeks ago I spent the better part of the day shoveling a path through our back yard, along our neighbor's fence to get to the street behind us where I walk our dogs. My neighbors kindly let me "cut through" their yard as my house is on a busy thoroughfare with a 45 MPH speed limit.  By this time of year its made more dangerous by snowbanks that completely obscure the shoulder.  We have a good sized  fenced area in our backyard where the dogs can run but it doesn't replace the physical and mental stimulation of a good walk. Most days we fit in a good mile or more. Even the "short" walk around the quieter street behind us is a good half mile.
Our last snowstorm, which gave us an unprecedented third snow day of the school year, was followed by 12 straight days of on and off Lake Effect. The back yard became impassable, especially for the small foster buddy residing with us.  Bone chilling wind chills and paw freezing single digit temps made trips to the local dog park impractical.  When a stubby little beagle leaps on top of a German Shepard sized dog house to get closer to those pesky squirrels, things have reached a point of desperation.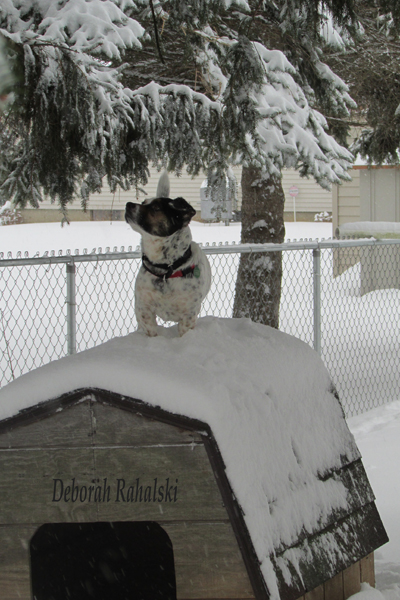 Then I saw an interview with Winston Watts and Marvin Dixon of the Jamaican Bobsled team.  I love the Olympics and while I often sit chanting ( like a few of my fellow Bedlam Farm Creative Group members) "Don't fall, please don't fall" through most of the figure skating routines, I find snowboarding and ski jumping thrilling to watch.   Trust me I don't actually ski;  I tried and all I did was fall down hill.  Even curling is mesmerizing, calming the nerves after a intense hockey battle.  I owe my devotion to bobsledding directly to the Jamaicans.  Just the idea of a Jamaican bobsled team is magical, as proven by the "Cool Runnins" phenomenon of 1993  ( wow has it really been a decade?  Indeed it has.  I looked it up.)
So when Winston replied to the interviewers question about the obstacles his team faced in getting to Sochi  ( years of qualifying attempts,  on going funding problems and yes the lack of snow in his home country)  by stating " Ya man, dat is life ya know.  Obstacles dey are dere and ya jest gonna go over dem and through dem because ya got an eye on da horizon and when ya got somethin to accomplish man ya dont let obstacles get in da way." His words spoke directly to me.  I knew what obstacle I needed conquer. If  two guys from Jamaica can show up and compete against the odds of lost luggage, scarce funds and no snow,  then a couple feet of packed Lake Effect wasn't keeping me from walking my dogs, dont ya know man.
I grabbed a shovel and headed out.  After about a half dozen carefully paced bouts,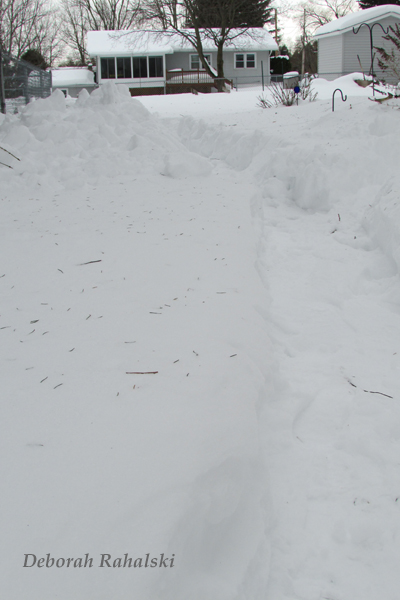 lasting about  15 to 20 minute apiece,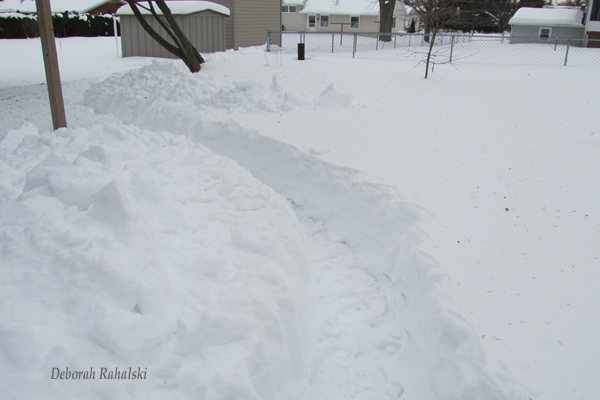 I managed to clear a run from my pond patio to my neighbor's driveway.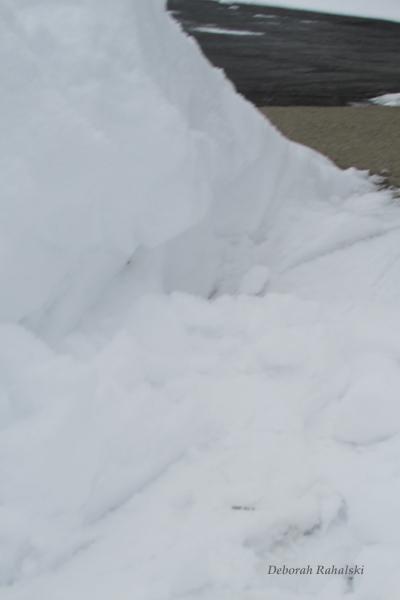 I ate lunch, bundled up the dogs in their coats and harnesses, loaded my pockets with necessary poop bags and we headed out to the run.  I wish I could have captured the excitement of my little pack when they saw those walking harnesses come out.  Even better, the looks of almost disbelief when we veered to the right of the fenced yard and headed for the newly shoveled path along pond patio. Both of them turned to look at me as if to say " Really?  we're going OUT THERE?"  and like a bobsled out of the starting gate they were off , barreling down the run as if they could smell the gold medal squirrels at the other end.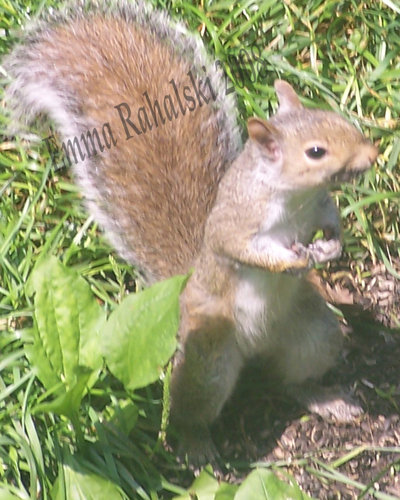 Photo note:  Squirrel's best "Bring It!" pose courtesy of Emma Rahalski's 2008 Beaver Lake Nature Center photography contest portfolio.
Happy trails readers and remember "When you come to a fork in the road, take it."  Peter Lawrence Berra.