So fellow travelers, today we celebrate Thanksgiving a holiday dedicated to my two favorite things in life: family and food.
This morning I took our dog out for a good long walk before heading on the road to dinner at my brother's house. He's set an essential rule this year :  "Please leave all politics at the door." It says something about the challenges of current times that he even felt a need to do so, yet I am grateful he did. We all need to relax and enjoy being together, to be in a space where the most divisive questions are  "red or white with dinner ?"  and  "apple or pumpkin for dessert?"
For the record the answer to the latter question is simply "Yes, please."
Delilah and I walked down a neighborhood street where the two feet of lake effect snow which fell a few days ago has buried the election signs left standing either in victory or defiance.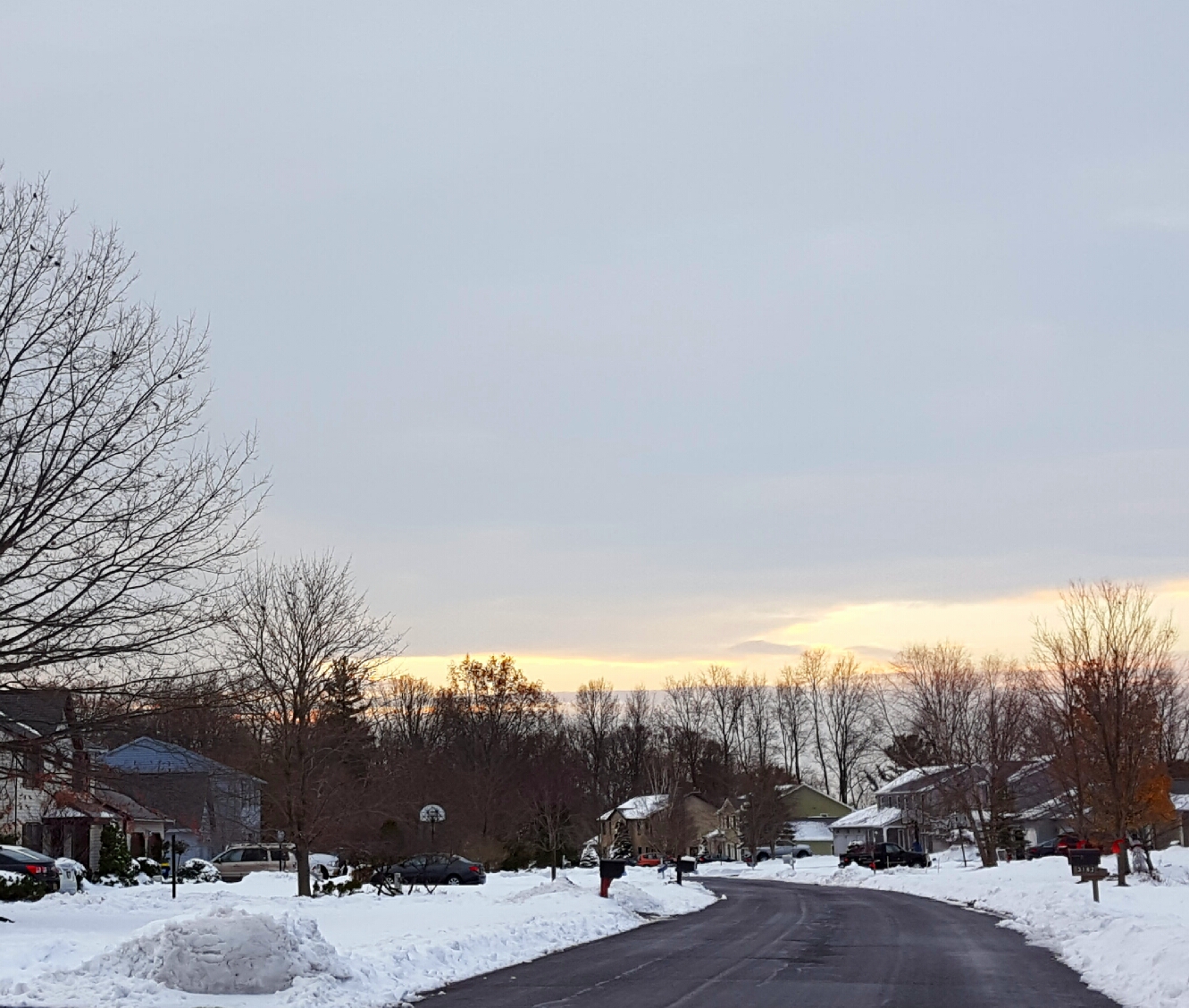 For once I am grateful for the early snowfall.
As that thought rattled around my weary brain cells, I caught the sound of distant bird calls. Rounding a corner we came across a row of trees filled with birds. As I stopped to take in the welcome chatter I recognized a song among the passing migrants I had not heard for several weeks.
Scanning the bare branches towering above us I realized the songs were coming from a small Chinaberry tree right in front of us where a small flock of robins had paused for breakfast.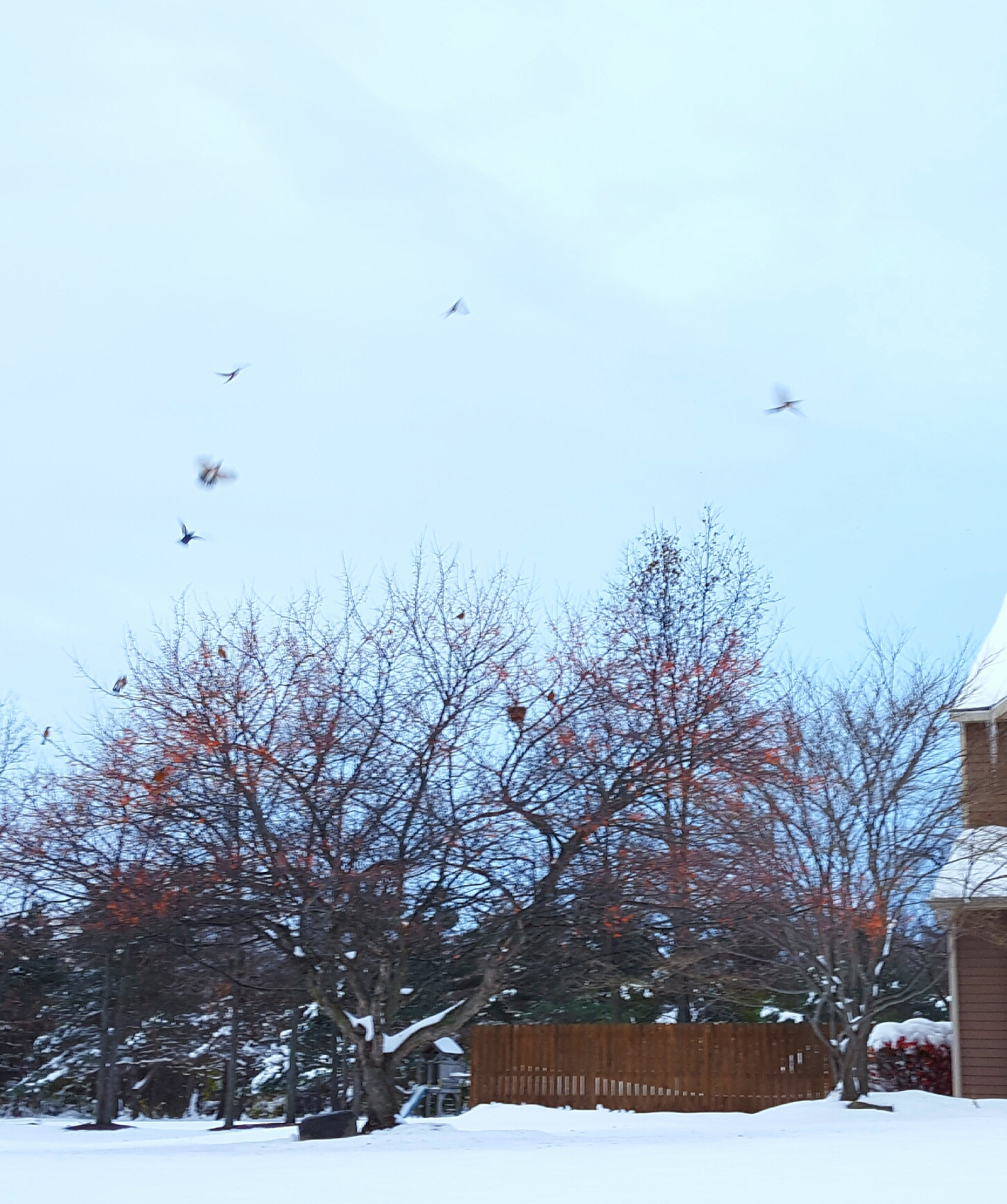 Chinaberry buffet for migrant robins.
I stood silent, eyes closed, breathing in the clear cold air, letting the sweet, harmonious "cheeriup, cheeriup, cheerio" fill my soul with the hope of spring and joys of summer. I stood  a long time, embedding this sacred moment into the roots of my existence.
Tears ran down my face in a river of deep cleansing gratitude.
Gratitude for awareness
Gratitude for the healing powers of nature
Gratitude for family near and far, here and in Spirit
Gratitude for the gift of being alive.
"Fly fast and free feathered friends," I whispered before moving on, "If it's not too much a burden, please carry our prayers for hope, strength and solidarity to the Heart of God."
One solidarity robin flew out from the tree, swooped overhead then circled back to settle again in the branches. I'll take that as an affirmation for hope.
Blessings of gratitude go with you all, fellow travelers. Walk gently on the path and may adventure find you ready.