So fellow travelers, I am always writing in my head and taking mental snapshots, even when I cannot take a physical photo (for example when driving on a major interstate highway in a torrential downpour.)  When it pleases the whimsy of the gods, the words stick in my mind long enough to record.   Today I was so blessed.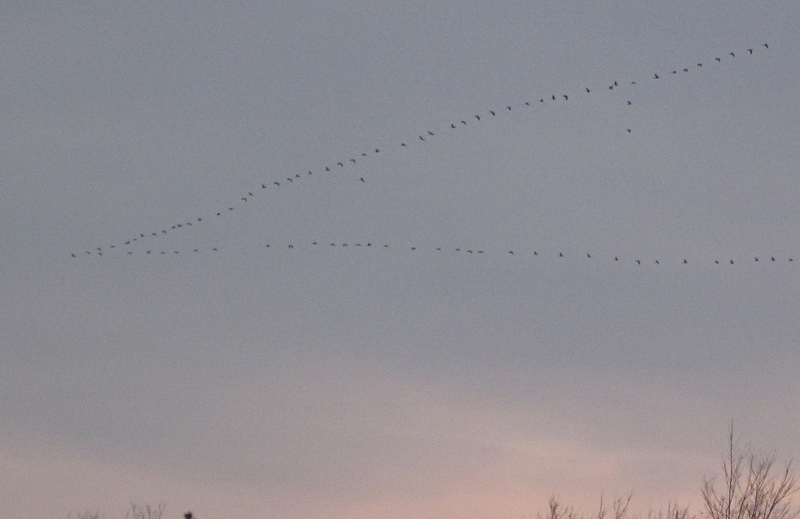 Strands of geese flying
weaving wide nets to hold all
hopes for springs return.