So fellow travelers, much of the currently circulating narrative looks back on where we all were a year ago before "life as we knew" it changed so dramatically. The post I was crafting with a similar focus has a distinctly depressing tone and heaven knows I really do not want to add to the pervasive pandemic fatigue and depression which permeates our days. Not when we finally have glimmers of hope, backed by science and facts, shining at the end of this long dark ordeal.
A conversation I had with a bright young artist sparked a shift in my perspective. It centered around the often frustrating effort finding and correcting errors in our work. On so many levels, that is actually what we have been doing as individuals, families, organizations and communities. The example she shared with me, pictured below with her permission, feels like a metaphor.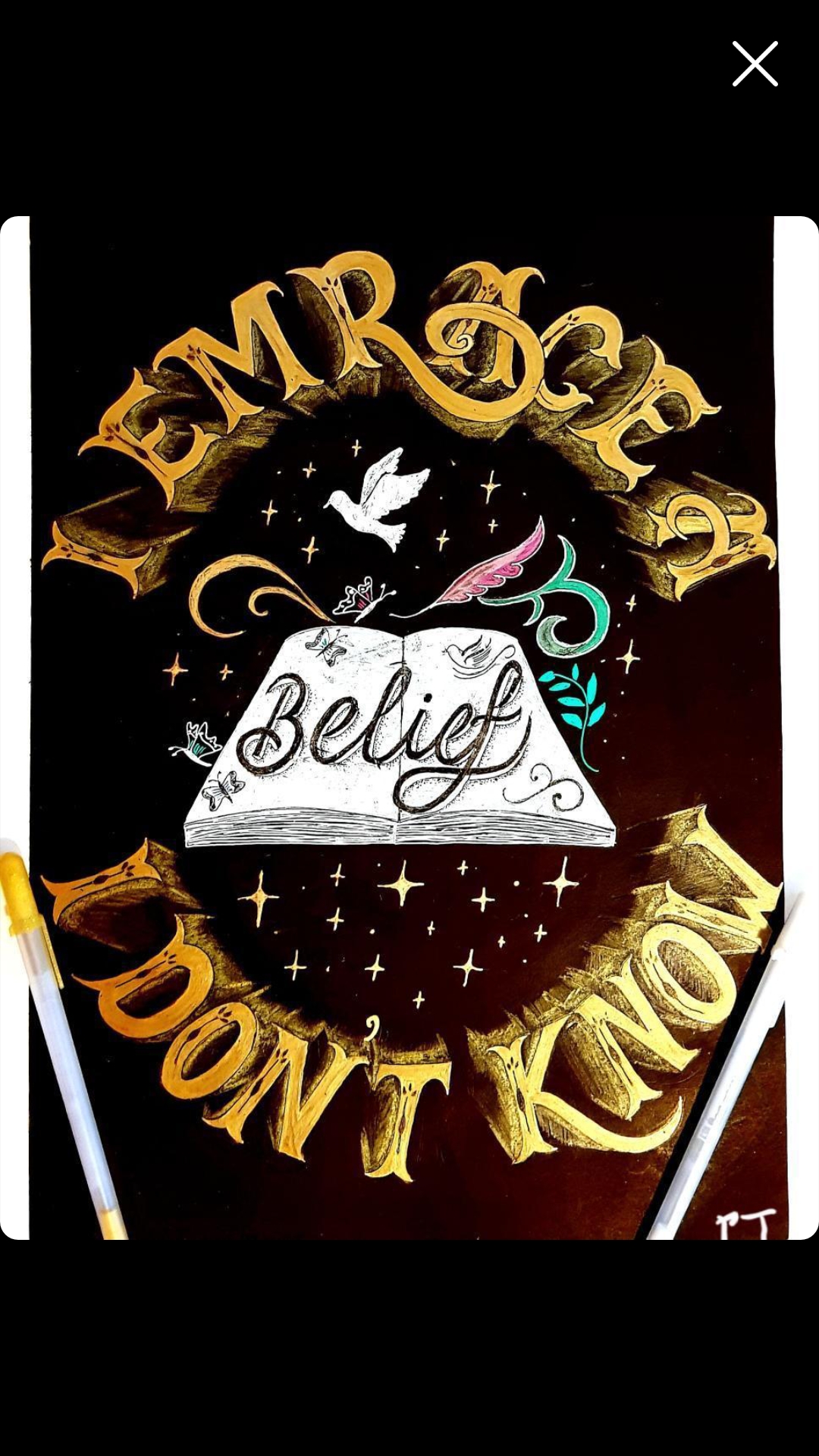 Artwork by
Pragya Tripathi

As she explained how she had to redo the entire design because she didn't catch the misspelled word until it was done, I had to look closely to find the error. When I did, the phrase created it's own word magic which became this haiku:

Emrace the errors
for from these gifts of learning
we grow into Truth
While the societal issues revealed this past year are vastly more complicated to correct than simple misspellings, to me there is a parallel; things have gone unchanged for so long because we believed the change needed to restructure entrenched systems was impossible without "starting all over." Along comes a year where a complete disruption of our lives left no choice but to confront the dysfunction in everything from a personal to global scale. Now over 360 days later, one way or another, we either emrace or embrace the inevitable because change is already underway.
Walk gently on the path my friends and may adventure find you ready.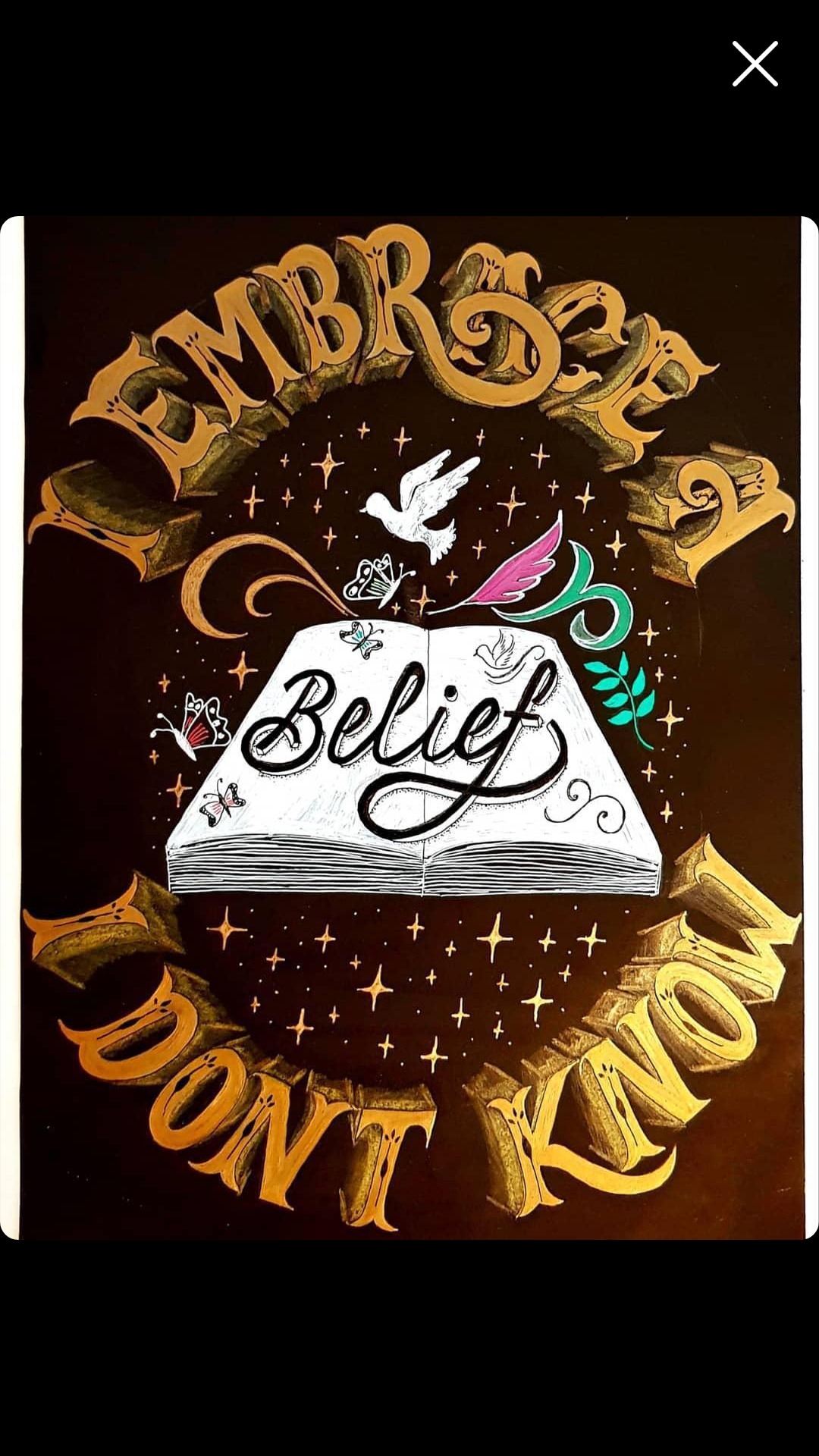 Here is Pragya's final rendition
By all means please do follow
her on Instagram as
@pragya.t