So blessed readers the story of my journey as a rescue volunteer continues.  As previously noted, rescue work is a  volatile and fractured topic to write about.  Proceed with caution.
It is a sad fact of our society that thousands of healthy adoptable animals are ethuanized everyday. For every life saved by rescues, there are hundreds lost.  It is a Sisyphis Rock which rescues relentlessly push up a slippery slope of societal complacency, and ignorance as well as political indifference and breed biases.  Dedication is a minimal requirement.  To persist in rescue work, one needs the emotional resiliency of rubber, the mental strength of tungsten and an unlimited resolve of compassion. It is not for the faint of heart and anger is a common but draining side effect.  It burns through good intentions like lava.
I hold no one but myself responsible for the choices I made. The desperation of rescue work is like quick sand, the more you struggle the deeper you sink. One day a quote from the DaLai Lama came across my Facebook feed.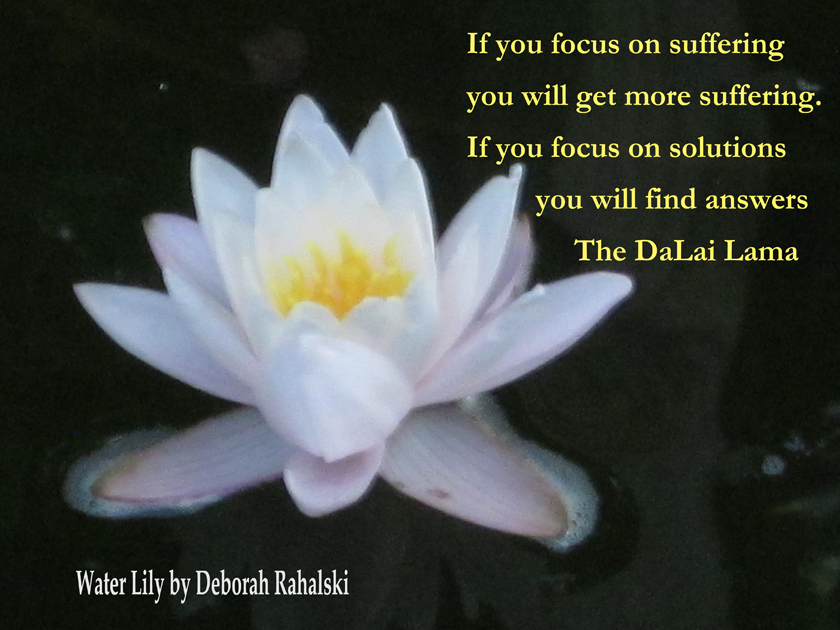 That was the moment I knew I had to walk away to find those answers for myself.
The crisis at home was a wake up call to examine my priorities. Something had to give. Family, including my own dogs, had to come first.  I filed a final report with the board, asked them to find a replacement training coordinator and drastically scaled back on my rescue hours.  The manager assured me they would have someone in place within a few weeks. Three more months passed. Regardless of some  criticism for my decision to scale back, I held fast to my resolve. Most of the core team were understanding, stepping in take over some of the volunteer training.
Suddenly, there was another change in staff.  When a new manager was hired, I asked for a meeting. To move forward this little local rescue would need to get a firm control on supply and demand, limit the drain on meager financial resources, expand their fund raising and community outreach programs and address basic training needs for the dogs in their care.  Without significant change, the same systemic flaws would continue to stall progress. The new manager had a lot on her plate, even as dogs in need of new homes kept coming in to the rescue. Still, she took the time to meet with me and listened intently to my observations.  It was the first time I knew within any certainty there was hope for the future.  She had the experience, determination,  organizational and interpersonal skills needed to guide the rescue out of crisis mode. I gave her a copy of the report I had written three months prior, a report I would later discover the board members had never received.  I promised to stay on long enough to guide her and a new coordinator through the basics of the training intake and scheduling system I had established.  In return she promised to address as many of the points in my outgoing report as she could.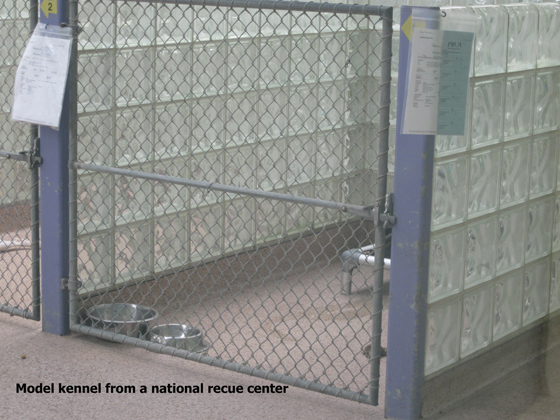 I was so relieved  after our first meeting I sat in my car and cried.  I had felt increasingly torn between pressing family concerns and the needs of the rescue.  I had been spinning my wheels  trying to resolve an impossible conflict. Extracting myself from the web of responsibility was not as simple as just walking away. I made friends at the rescue, four and two legged ones. I would not turn my back on my friends. I believed in the vision the core team had for a haven where dogs in need of homes could wait safely in good care.  Simply spending more time at home was not the answer to the family concerns either. I realized I needed to regain my sense of direction at home and clarify the purpose of my volunteer efforts at the rescue.
Fortunately  within two weeks of our meeting, one of the board members stepped up to take over the training program. We began working together immediately. At least the training system was functioning well enough to keep a small flow of volunteers so vital to the daily operation of the rescue.  It was the best I could do, I was leaving it in reliable hands and new coordinators would bring new direction.
Six weeks after that crucial meeting,  one year after I started as training coordinator, two years after walking my first dog,  I dropped off my file of volunteer forms and training materials. I walked several of my current favorite dogs, helped clean crates and washed a stack of bowls before leaving at closing.  "See you soon," the night crew said. I knew they would not. I knew I had to make a complete break to regain my focus.  It would in fact be just over a year before I returned.
And what a difference that year would make… ( to be continued)
Photo Notes:  My handsome walking companion, Bruno was adopted into a loving home soon after the photo was taken.  You can follow his facebook page https://www.facebook.com/pages/Bruno/446392132058234