So fellow travelers,  today was our school district's opening day (we hit BTS later than most areas, largely I think because the New York State Fair runs through Labor Day and there are a LOT of local teens who work at the fair).
It was hot. Forget dog days of summer hot,  more like angry fire breathing dragon days of summer hot. It would have been a lot easier to go back to work this morning if it had felt even a smidge like autumn.  The high school auditorium is under going major renovations, so the opening ceremony was held at the sports stadium….outside….in temps which were pushing hard to hit ninety and humidity so thick it looked like a wildfire was on the way.
The Marching Band put on an impressive show, inspite of having to be there extra early to stage the performance and then waiting around in that heat dressed in their full show uniforms.  I know they were psyched to be able to run the whole performance on a full field (they usually do a severely truncated version on the stage indoors) for the entire staff. I know the majority of the district staff have never seen our National Class Band perform even one of their shows. They gave the kids a standing ovation. Even without a kid of my own on the field, I was tears-in-my-eyes proud of the performance; they nailed it and the season is just getting started.
I'm about two thirds of the way done with editing the photos from Japan. Turns out between cell phone and dslr shots I gathered over seven hundred images. Those are crucial elements of the blog posts waiting in the wings. Patience readers, the wait will be worth it because the more I work with this album, the more layers I find within the amazing experience I had. I know getting back to work will put me into a more focused routine.
One morning coming out of our hotel I found a cicada on a rock.  It took a while to realize it was actually dead. Whether it had died perched right there or fallen from the tree and landed that way, it made for a good portrait. I remembered the photo this morning while listening to the almost desperately high pitched songs of the insects.  This haiku emerged from the sounds and memories.
Crickets chirp turns shrill
oven heat cicadas scream
pleading for autumn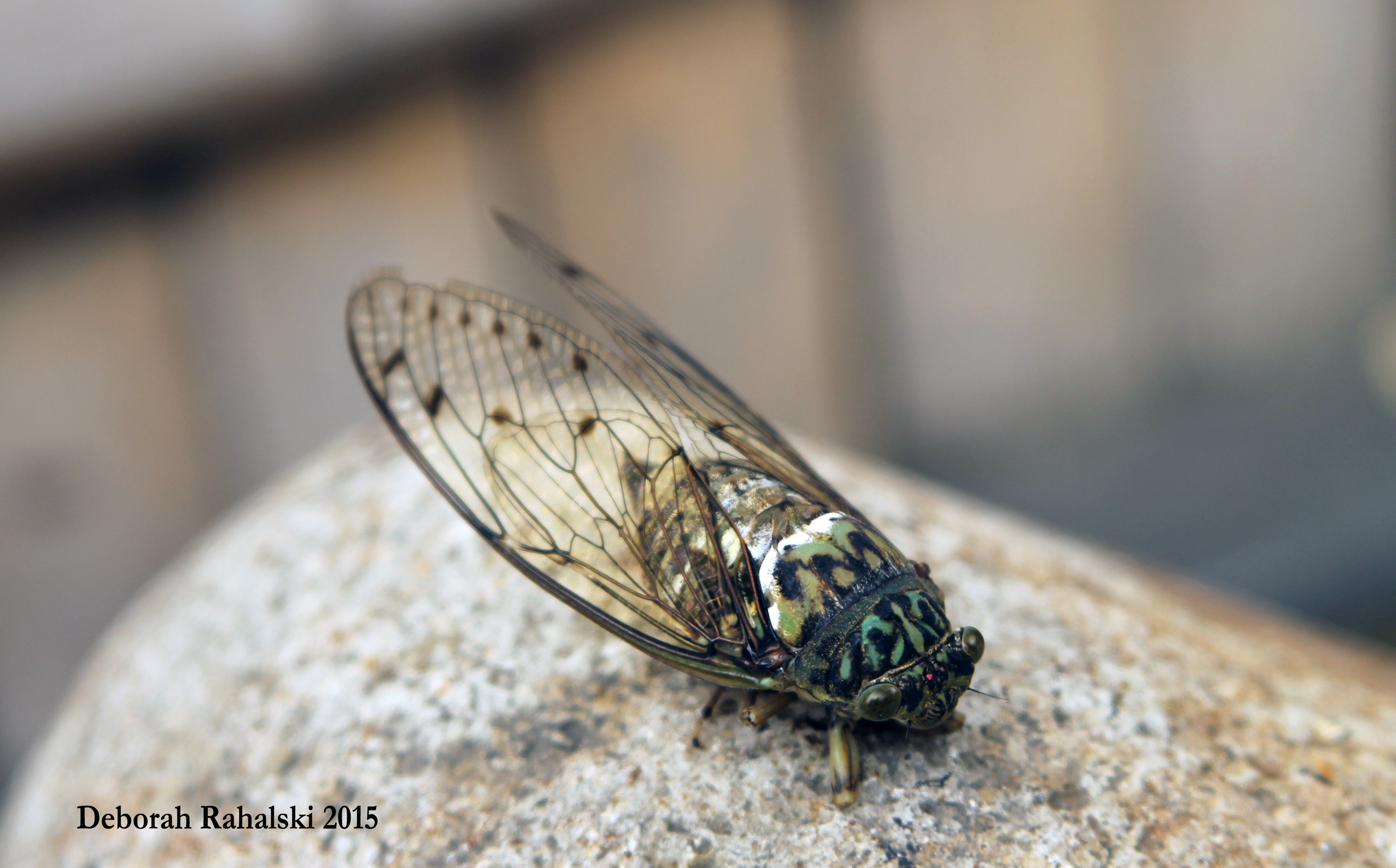 Walk gently on the path my friends (watch for cicadas) and may adventure find you ready.