So fellow travelers, our first heavy snowfall of the season closed schools this morning.
Whenever I have the gift of a snowday I try to resist the inclination to do ordinary tasks. All that cleaning, sorting, paperwork and mundane "to do's" can wait until the weekend as usual. An unexpected day off is a chance to read a book, watch a movie, write, or edit photos and yes, after a round or two of shoveling, take a nap.
My snowday movie watching buddy is back at college so I opted to edit photos and blog notes between rounds of shoveling. After lunch and a quick patrol of the yard to check for feeder raiding squirrels, Delilah snuggled up with me as I sat down to finish a book I started a few weeks ago. We both soon slipped gracefully into sleep mode.
We rested until a warm glow of light woke me. Brilliant sunlight filled the room. I grabbed my phone and captured the moment. I'm pushing myself to take better images with my phone camera because light effects are terribly short lived. By the time I retrieved my DSLR camera this burst of light would have been gone as a new band of snow clouds blew in.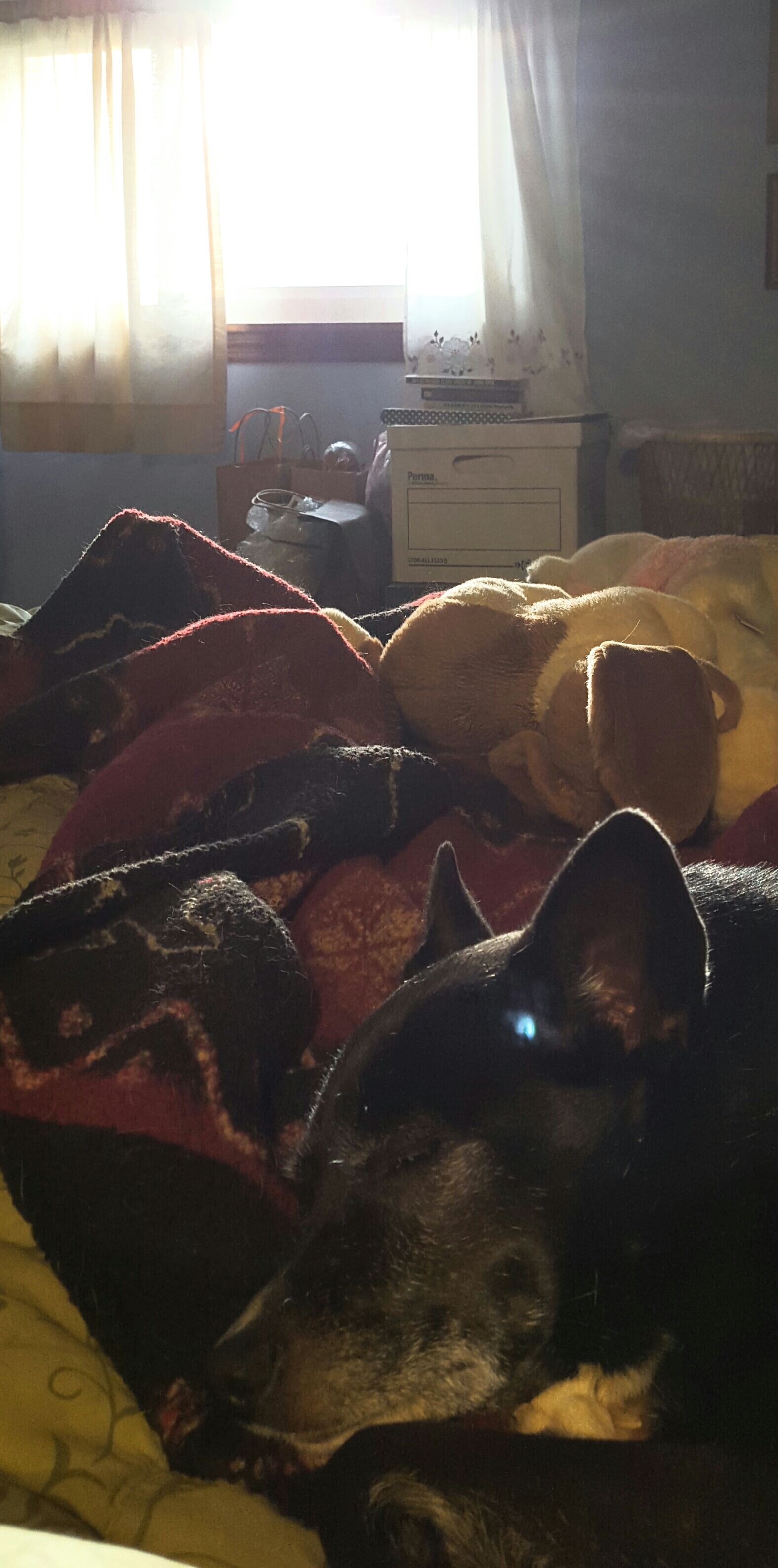 I am grateful for the inspiration I get everyday from my fellow creative tribe-mates.  It encourages me to stop and focus on these moments. I see things differently and feel deeply because my heart and mind are open to new perspectives. It's like waking up in a brilliant burst of Creative Light from a dark Winter's nap.
Sudden light wakes you
Roused from a winter storm's nap
Come alive! dig out!
Walk gently on the path my friends and may adventure find you ready.