So fellow travelers, our high school has display space in one area for student art work with rotating exhibitions through out the year. It is a space I visit often during the week, taking a few moments to appreciate the awesome pieces on display each month.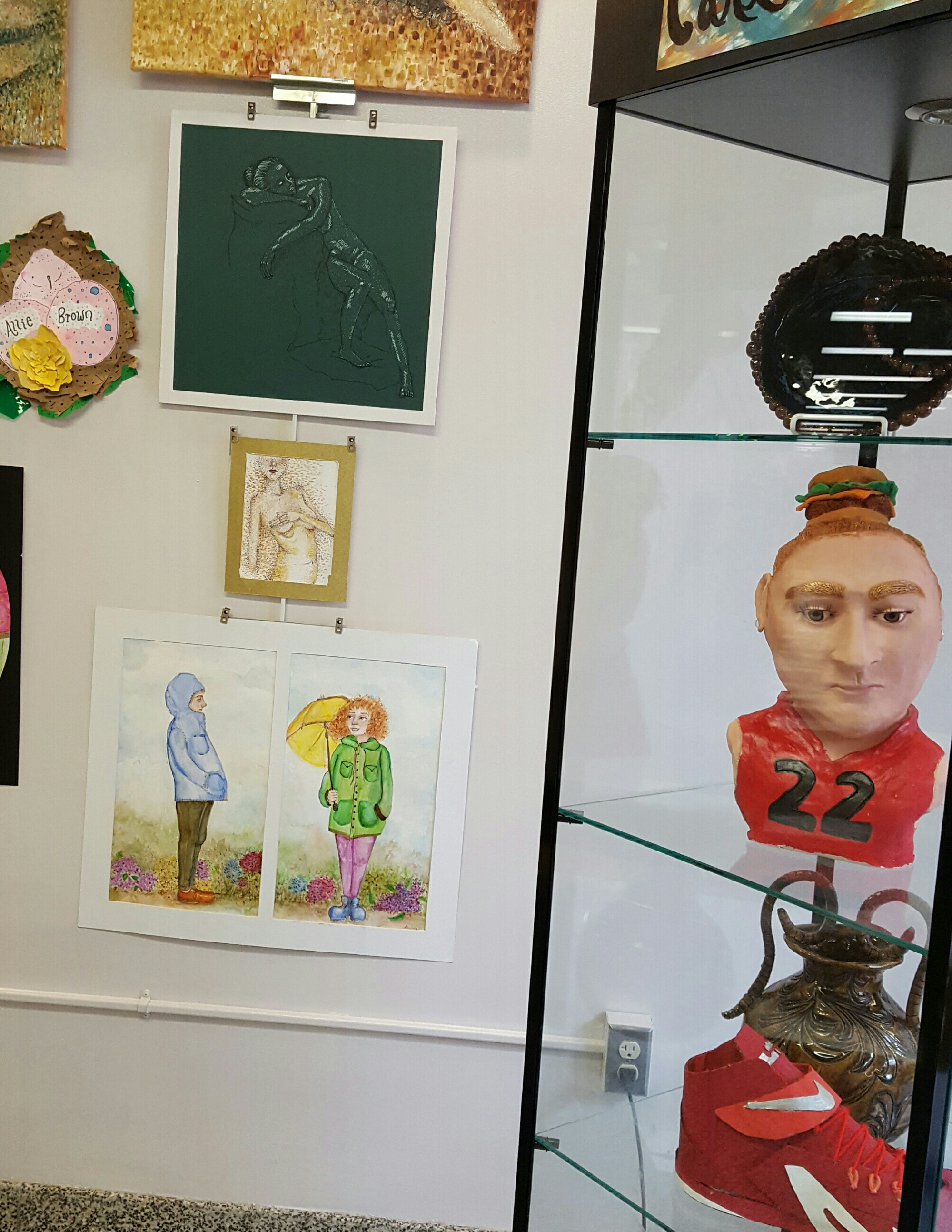 Allie Brown and Riley Carlucci
Once a year, during the last week of school, an entire wing and lobby are converted into gallery space for the senior art show.It's become one of my favorite moments of the year.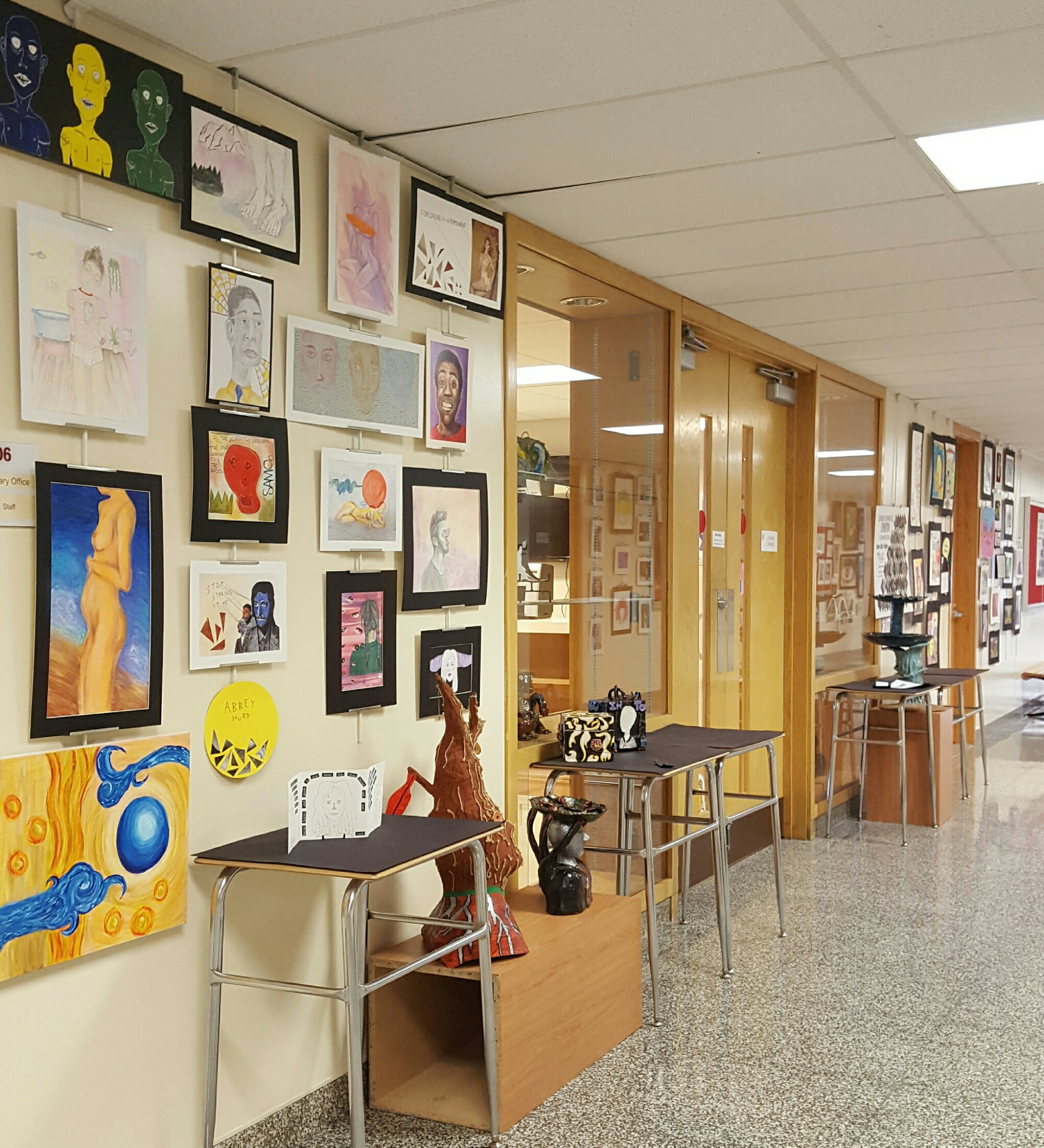 Each senior who has taken classes in the art program is given a display area and I love watching their portfolios unfold.  Reading their individual artist statements is fascinating.
There's a gallery reception one evening during the show and it's not uncommon to over hear parents murmuring comments of astonishment at their child's accomplishments
Naturally, there are pieces which speak to the angst and challenges of teenage years
and pieces given to flights of fantasy
For a week, the long hallway is filled with color
and texture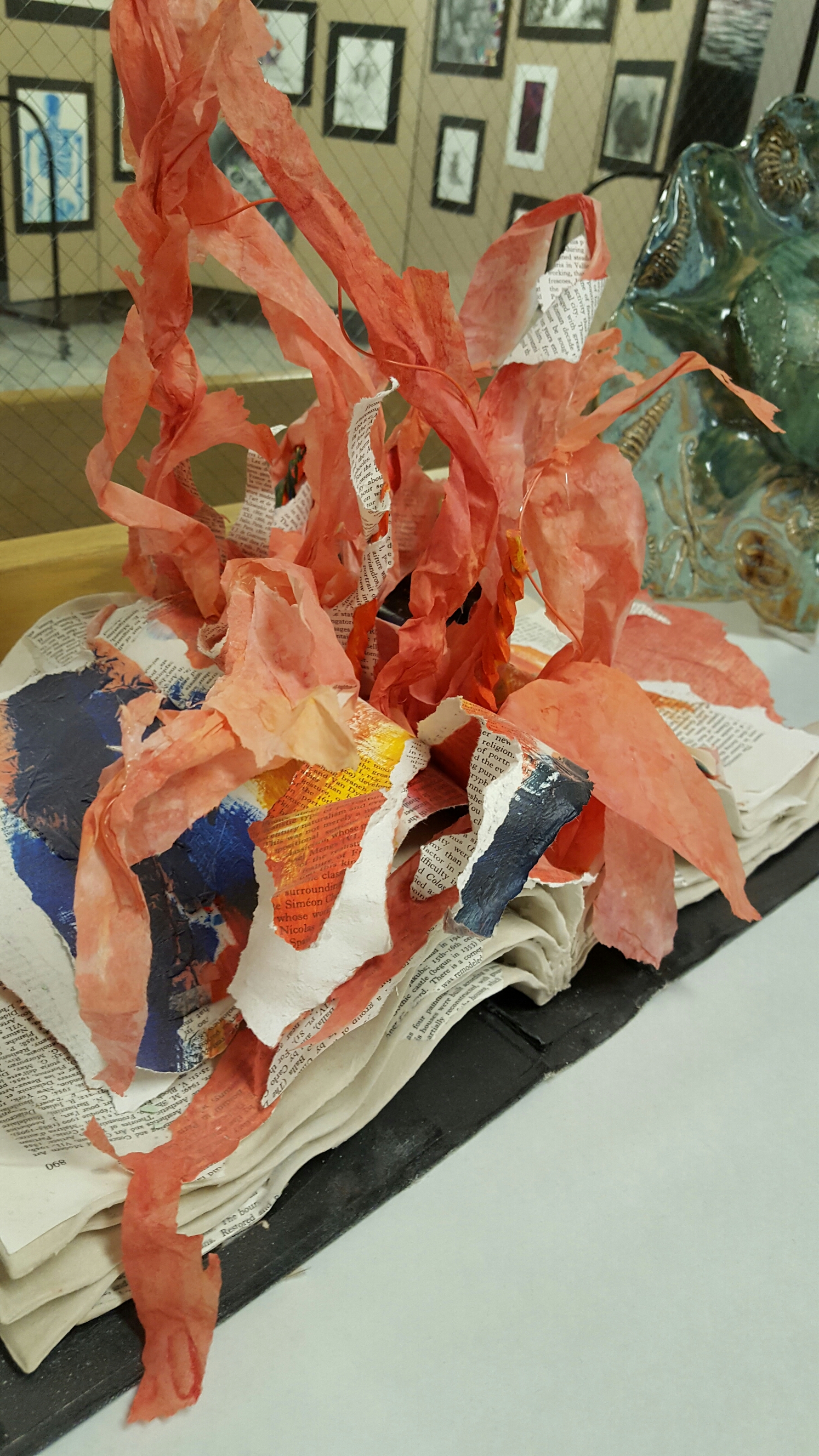 Courtney Hines
and artistry reaching beyond the young years of these graduating students
and my own spirits rise with hope for this future generation of creative spirits.


Claire Shonyo
Walk gently on the path my friends and may adventure find you ready.