So fellow travelers, I used this imagery twice in recent posts so I took some time to listen closely until a haiku emerged.
Cruel winds rattle leaves
Hollow fortune telling bones
Winter lingers long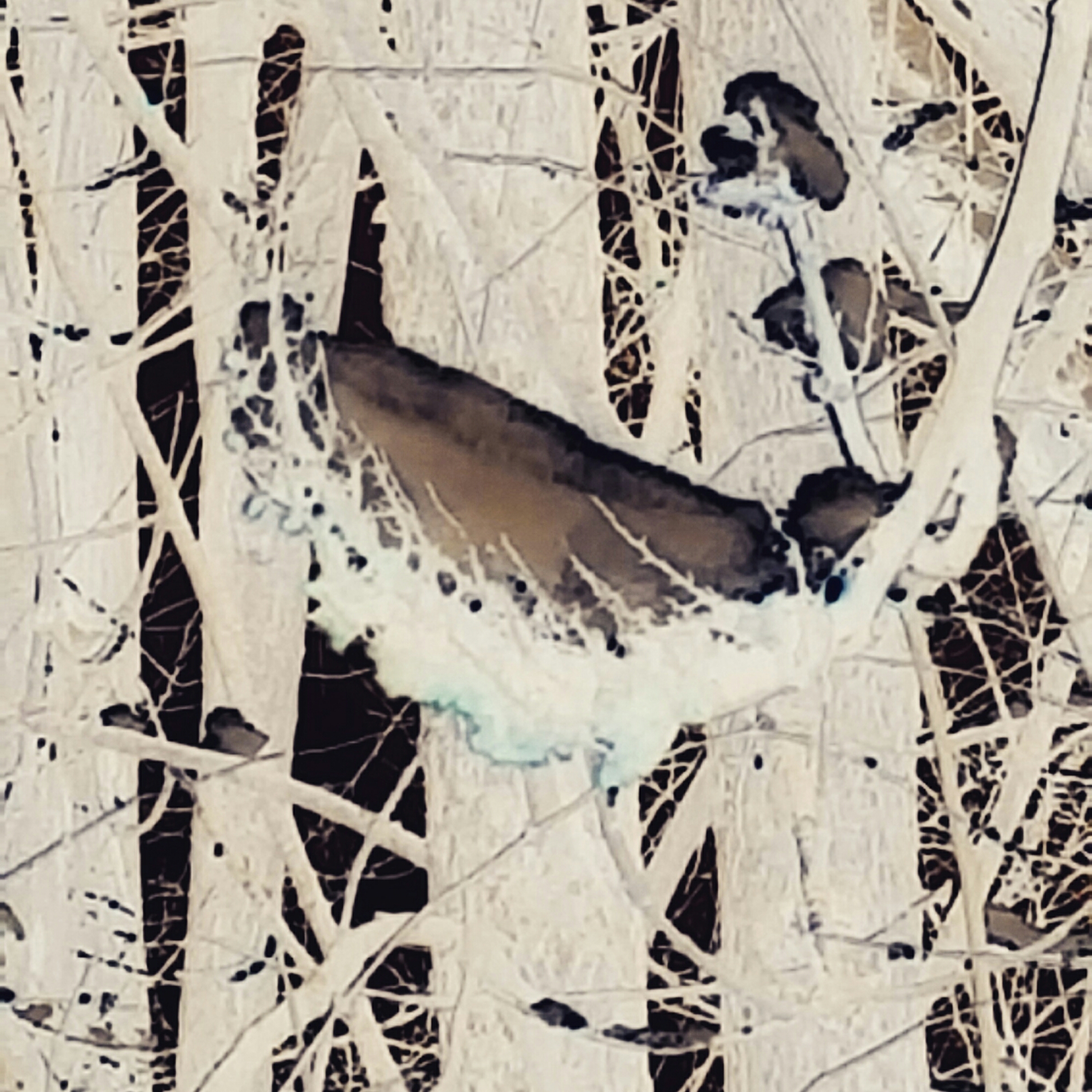 and now we return to the trail at Sterling ….
Walk gently on the path my friends and may adventure find you ready.
Photo Note:  the image is  one I played around with in an editing ap I have on my phone.  The original was not all that interesting until I tried some effects. I've had it sitting in my files knowing it would find it's poetic expression one day.