So fellow travelers, I am eternally grateful for those moments when the Light stops me in the midst of life's craziest hurdles.
I had one of those moments this afternoon.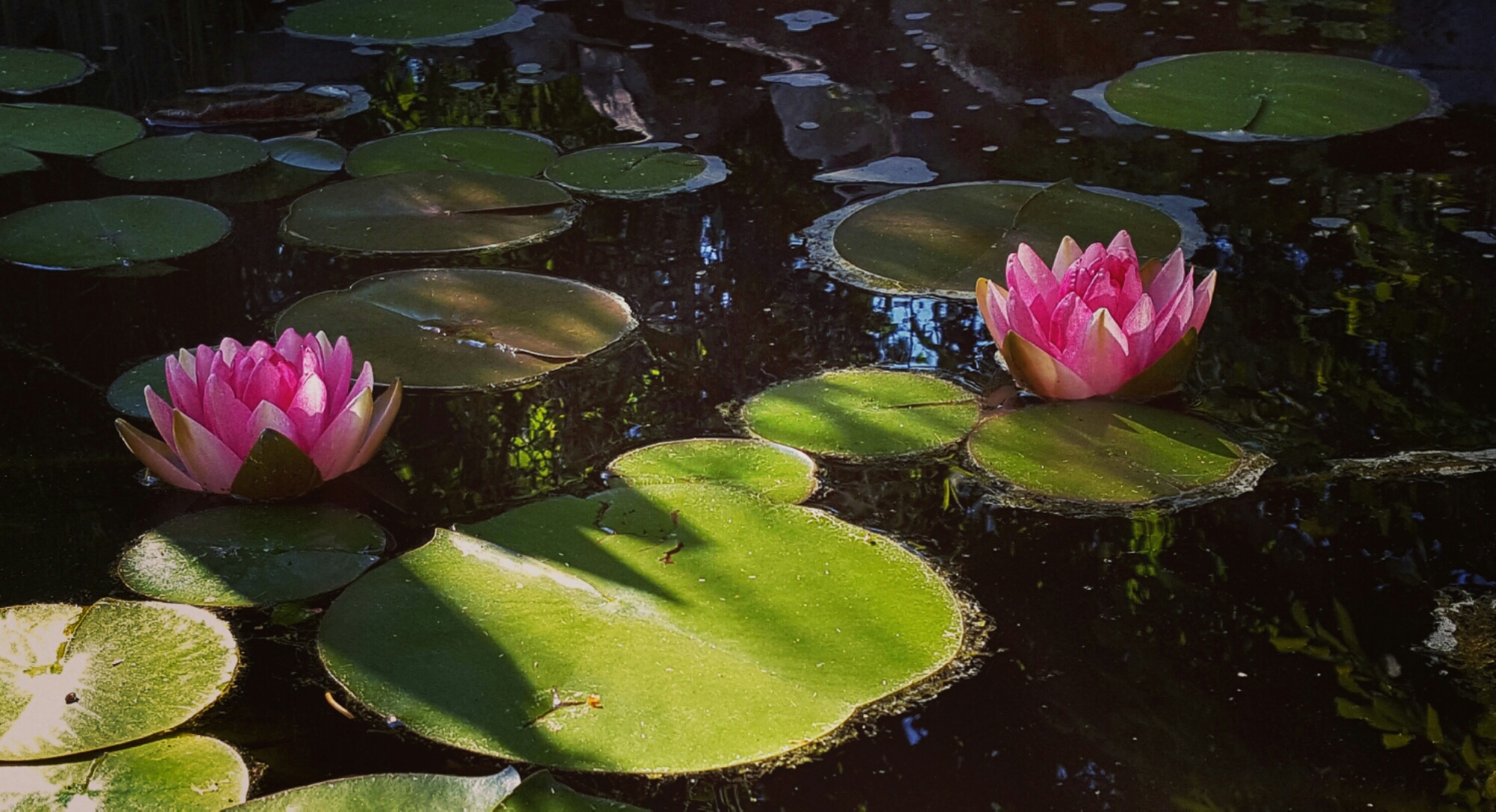 Water lilies in
Perfect afternoon sunlight 
I feel like Monet 
As I sat transfixed by the play of light and shadows on my little pond, I was deeply grateful to be reminded things of this life may pass yet that which is of true value always remains.
Walk gently on the path my friends and may adventure find you ready.