And now for something completely different.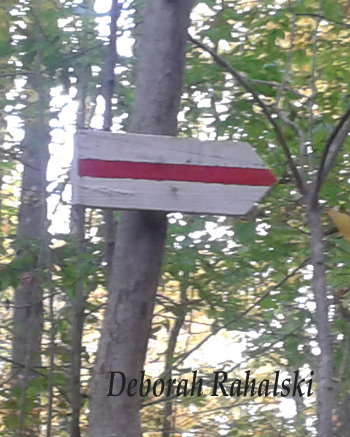 First a new greeting.  While I hope my readers are indeed blessed and it is always my intention to be a blessing, I have come to feel we travel this path together and so a new greeting for the trails ahead.
So fellow travelers, in times of better weather I am an amateur bird nerd.  Now I know the creative group administrators prohibition on the use of self deprecating terms such as "amateur,"  but trust me I am no expert.  I could go the route of calling myself a would-be birder, but birding is not something I would do, it is something I actually do, albeit with less precision than those who post the Bird Alerts which I subscribe to.  Hence the title of this post.
"Harlequin Duck…still at lock 6 Oswego"  6:55am  Oneida Birds.
This is the cryptic message that pops up on my email alerts. Cryptic unless one birds, which I do although generally in better weather. Another reason why I consider myself an "amateur"  because had the sender been the recipient of this alert, the Birdman of Bville, as he is known, would never let a silly thing like sub zero windchills and slick Lake Effect covered roads prevent him from dashing out to Lock 6 Oswego  to locate the harlequin duck.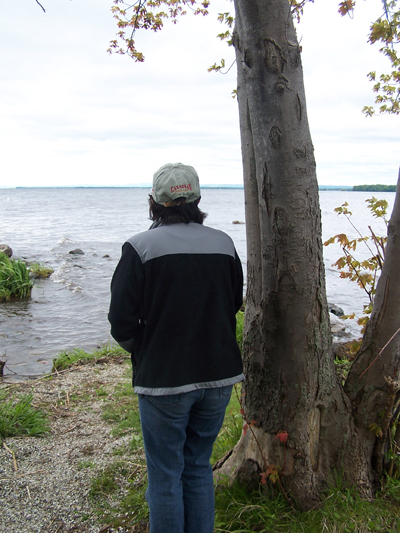 This began innocently enough about a decade ago when I made a spontaneous decision to go on a guided walk at a nearby nature center.  It was a chilly spring morning, a small but eager group had gathered in the community room where a naturalist gave us some simple guidelines and helpful tips for the trails we would be walking.  As we set out it was clear from the quiet conversation that most of the group were fairly knowledgeable about the birds we might encounter.  One friendly grey haired woman seemed startled at my revelation this was my first birding expedition.
Conditions were nearly perfect for birding.  It was a windless, sunny morning, the trees not yet leafed out, allowing easy viewing of any feathered denizens.  While it was easily a month before peak migration, our guide and many group members were keenly focused on searching out any FOS sightings.  (Like many pursuits, birding has its own set of acronyms;  FOS  stands for first of season.)  At various points along the trail, the group would stop and listen intently, training their binoculars in the direct of each call.  "Tree sparrows in the birch tree, about 2'oclock," someone would whisper quietly and one by one others would quietly chime in "Got it,  about a third of the branch out from the trunk,"  "Yes, oh,  just hopped one branch down."
I managed to sight about half of the birds before they retreated out of range. At one point we were treated to the graceful swoop of a Great Blue Heron as it arced directly overhead towards a dead tree in the nearby bog.  " Sometimes they nest here," my greyhaired friend  spoke so reverently,  I simply nodded respectfully.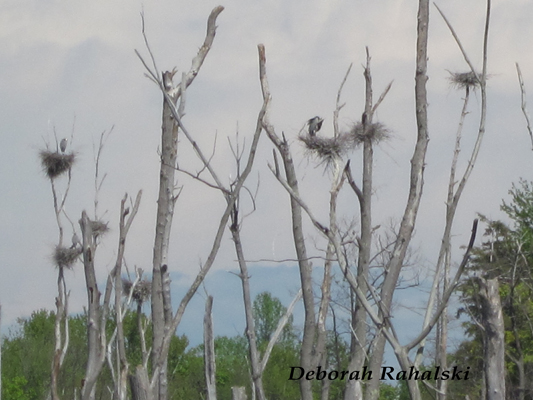 As we headed back towards the main trail,  a clear but distant call stopped everyone in their tracks.  Binoculars scanned the trees.  The call came again and from the murmured comments it was evident this was one too tough to claim without an actual sighting. "Anyone have it yet?" our naturalist asked.  I had managed to sight a bird  in a tree although it appeared closer than the call seemed to be coming from. Having only a handful of birds I knew by sight, all I knew was it did not match any of the birds I knew and it was not one we had seen yet that morning.  "Is it the brown one in the small tree next to the birch?"  After some redirecting, several other people sighted the bird. "That's a Northern Waterthrush!"  "You sure?"  "That's not what we heard, but this is closer than…" and the call came again from a further distance.  No matter, the bird at hand was worth two of the distant callers.  No one turned their scopes away from my finding. A brief discussion and the team confirmed the identity.  "Great spotting," the naturalist complimented me.  I nodded and smiled a little.  Pure chance I thought, I had never even heard of the Northern Waterthrush.
Back at the center we encountered a group of birders coming in from another trail.  As everyone exchanged notes, the other birders were clearly excited at the news of the Waterthrush sighting.  Taking careful note of its location they headed out, one of them asked "Who had the eagle eye this morning?"  " Our new birder did," the naturalist pointed me out. "Nice find for a first trip, keep it up."  Suddenly I knew this first sighting would not be my last.  Far from it, within a few years I would find myself on a 24 hour adventure I had never even known was possible.  But that is the making of another post.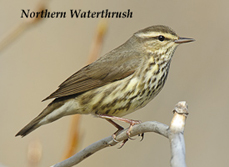 Travel well my friends and remember "if you come to a fork in the road, take it." Peter Lawrence Berra.