So fellow travelers, the honorable Dr. Usui, source of our quest: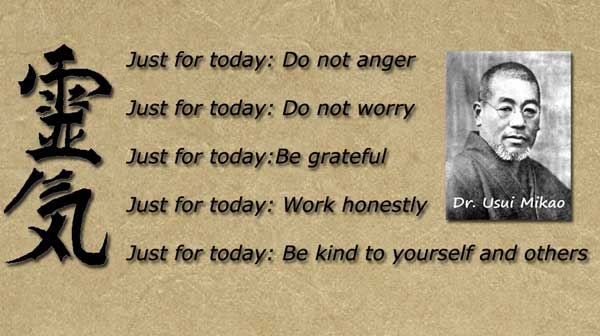 Sometime last year, my daughter started going to yoga and meditation classes. She also began to study Reiki, a form of healing and energy work that originated in Japan. Founder Dr. Usui is said to have discovered the use of Reiki energy on a 21 day pilgrimmage on Mt. Kurama, a sacred Buddhist site. He founded a school to pass on this knowledge, which still exists today, although the organization had to go underground during the post World War II occupation of Japan when the American government banned all Eastern forms of healing and medical treatment.
Dr. Usui's methods were tested and well documented during the great Kanto earthquake of September 1923 during which large areas of Tokyo were destroyed by widespread fires. He and his students traveled all over Tokyo to bring healing and relief to many injured people. Reiki came to the United States in 1937 and over the years, many people have studied and been initiated into the practice, myself and my youngest daughter included.
Not everyone easily accepts the concept of energy work, I understand and acknowledge the skepticism. I can only speak from personal experience of how the study and practice of Reiki has advanced my spiritual growth. It is not a religion, it is a way life, one which can be followed within most core belief systems. For me there was no going back once I crossed the threshold of making the commitment to live from a spiritual perspective of compassion and kindness. I'm no saint; I struggle frequently with anger and frustration raised by humanity's inhumanity, I am given to bouts of fear and anxiety which routinely derail my spiritual sensibilities. Still, Reiki and meditation have made it possible for me to reclaim peace with greater ease and simpler effort.
I hope it gives my daughter a similar foundation. She came to this practice of her own choice. I have not pushed her to follow any beliefs or practices nor tried to deter her choices, even during her preteen years in a fundamentalist Christian youth program.  It has not always been easy to trust this process, but I have faith God speaks to my daughters and they will hear when the time is right and find their own Truth. My younger daughter's early desire to explore spiritual truths are one reason I honestly believe she will find her way.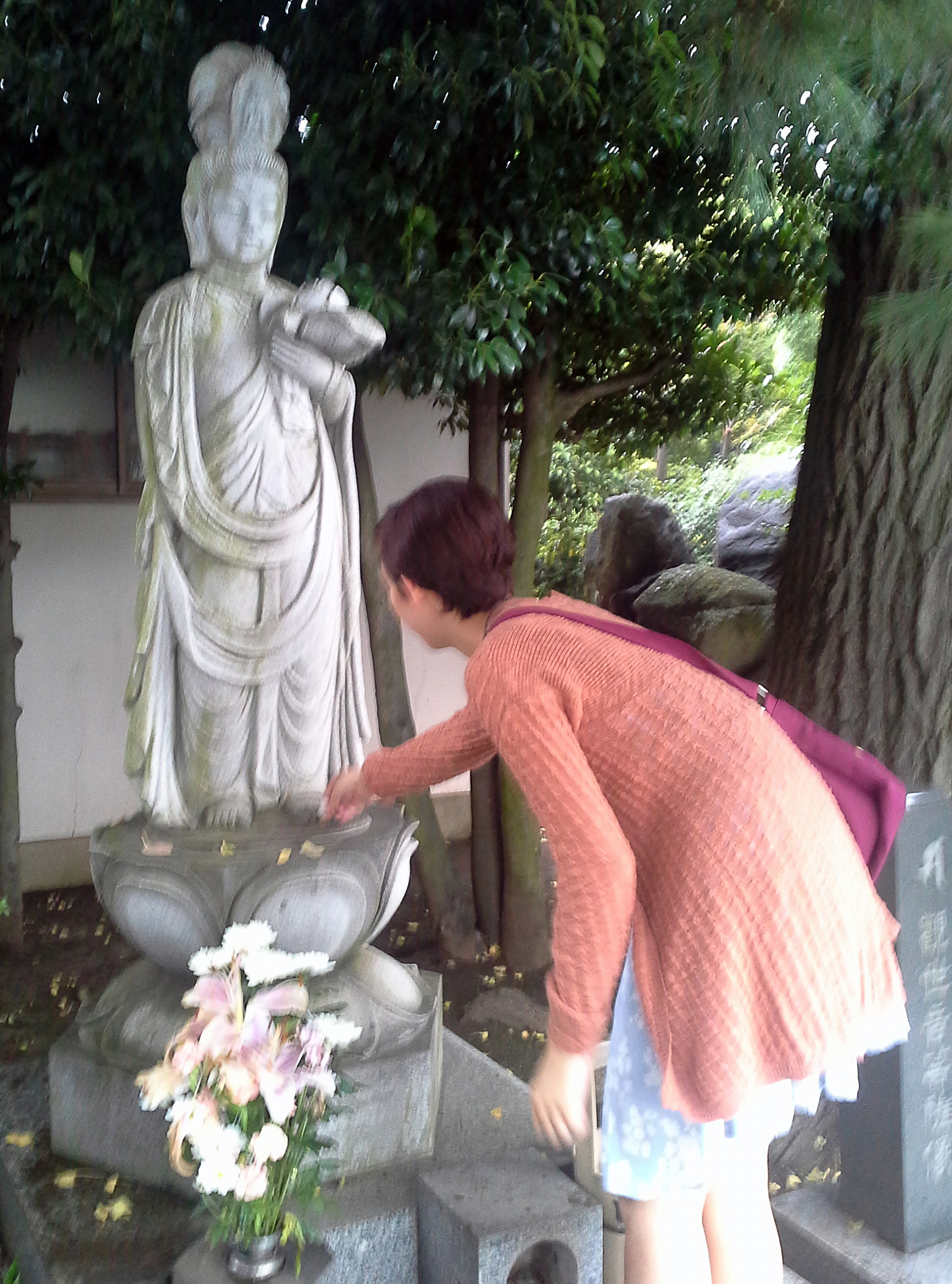 making a voluntary offering to Kwan Yin, the Goddess of compassion
The last few days of our time together were filled with little waves of emotion as, much like an incoming tide, the Moment of Parting drew closer. The night before we were due to leave we went out to dinner together. There were tearful hugs at the train station as our daughter headed back to her dorm. Unsure if our plans to meet for breakfast would work out since there was a lot of packing to be done, we had said our goodbyes just in case.
Back at the hotel, I felt my resolve kick in. We did not have to leave for the airport until early afternoon and my daughter did not have classes until later in the day.  There would be an entire morning to share. I was not going to waste it packing, even if it meant staying up past midnight to get things done.
Even with the late hour of the night before, I woke early on that last day, did some research on train routes, contacted my daughter (who was also up uncharacteristically early) and we made plans to set out on a quest to find the family grave site and memorial stone of Dr. Usui. My husband meanwhile would use the available time to fit in a pilgrimage of his own to the site of a Frank Lloyd Wright building he had not yet been able to visit.
I had come across the information about Dr. Usui's memorial stone five years ago just before we visited our older daughter who was spending a semester abroad at the TUJ campus in Tokyo.  My younger daughter had just turned thirteen and she was thoroughly taken by the complex urban yet traditional vibe of Tokyo. I am certain the seeds of her current adventure were planted on that trip. I did not have an opportunity to visit the memorial; I focused on making sure we hit all the locations my family (including my future son-in-law who came to Japan with us) most wanted to visit.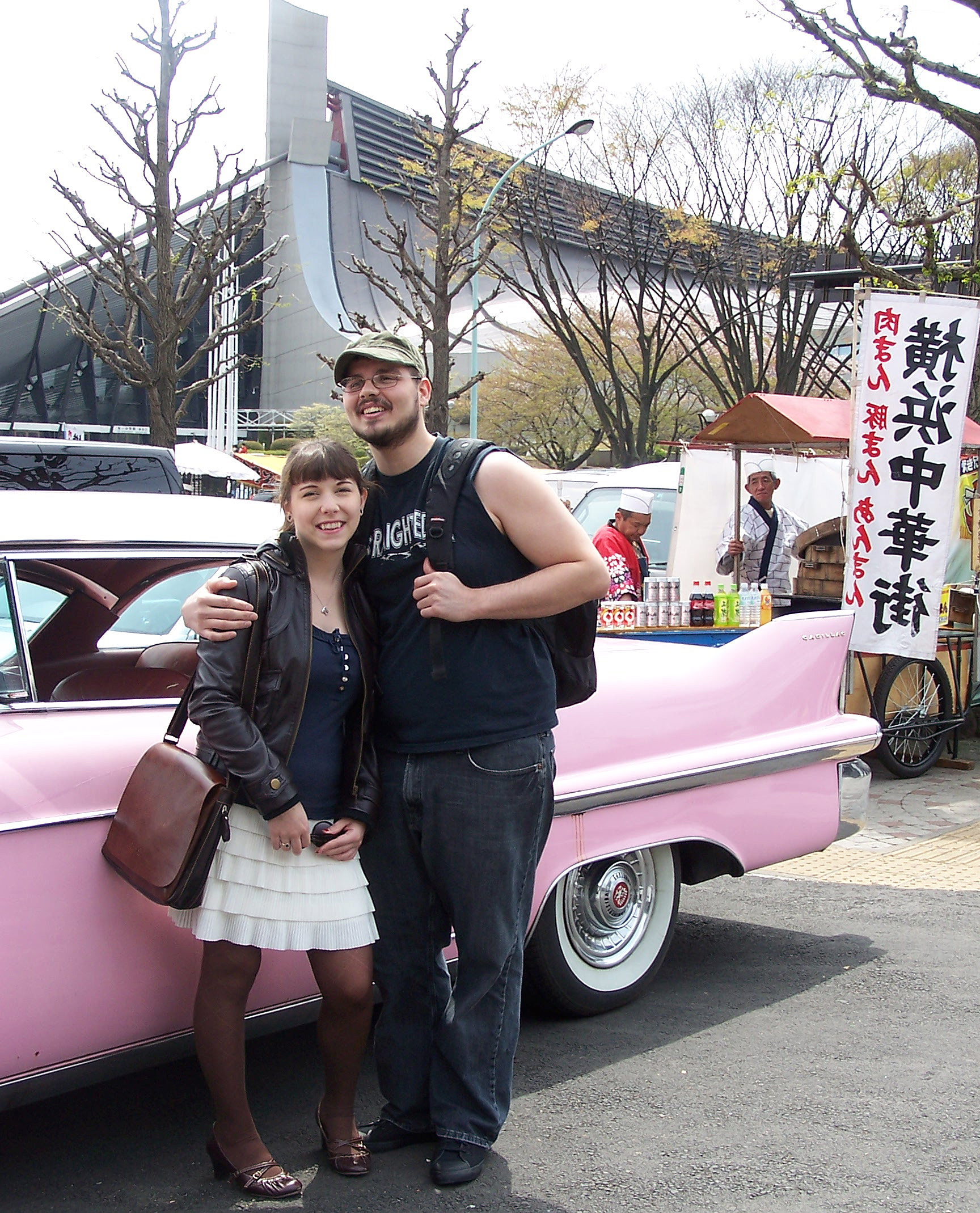 Favorite oldest daughter and future son-in-law outside Yoyogi Park  April 2010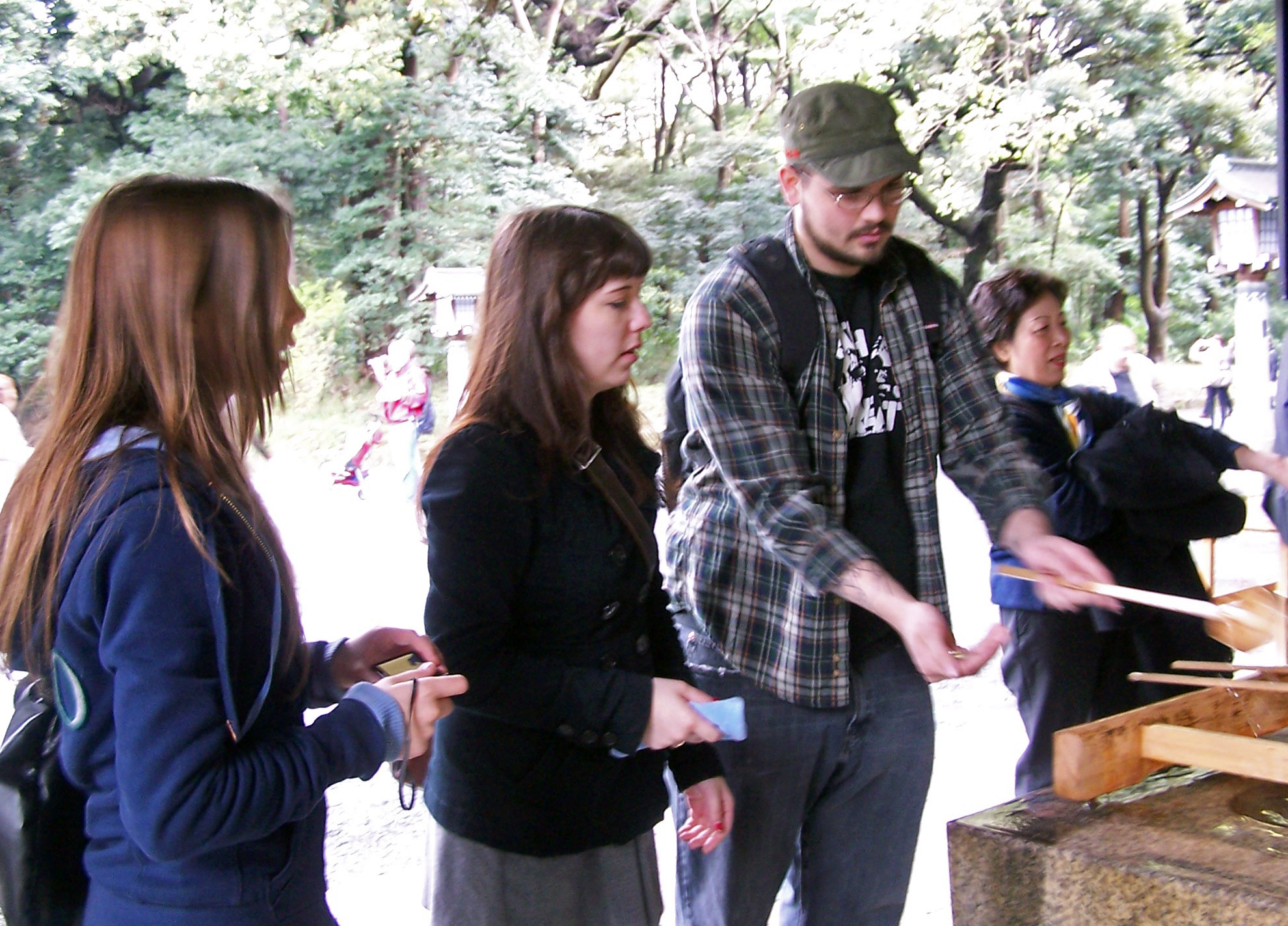 the kids prepare to visit Meiji Shrine April 2010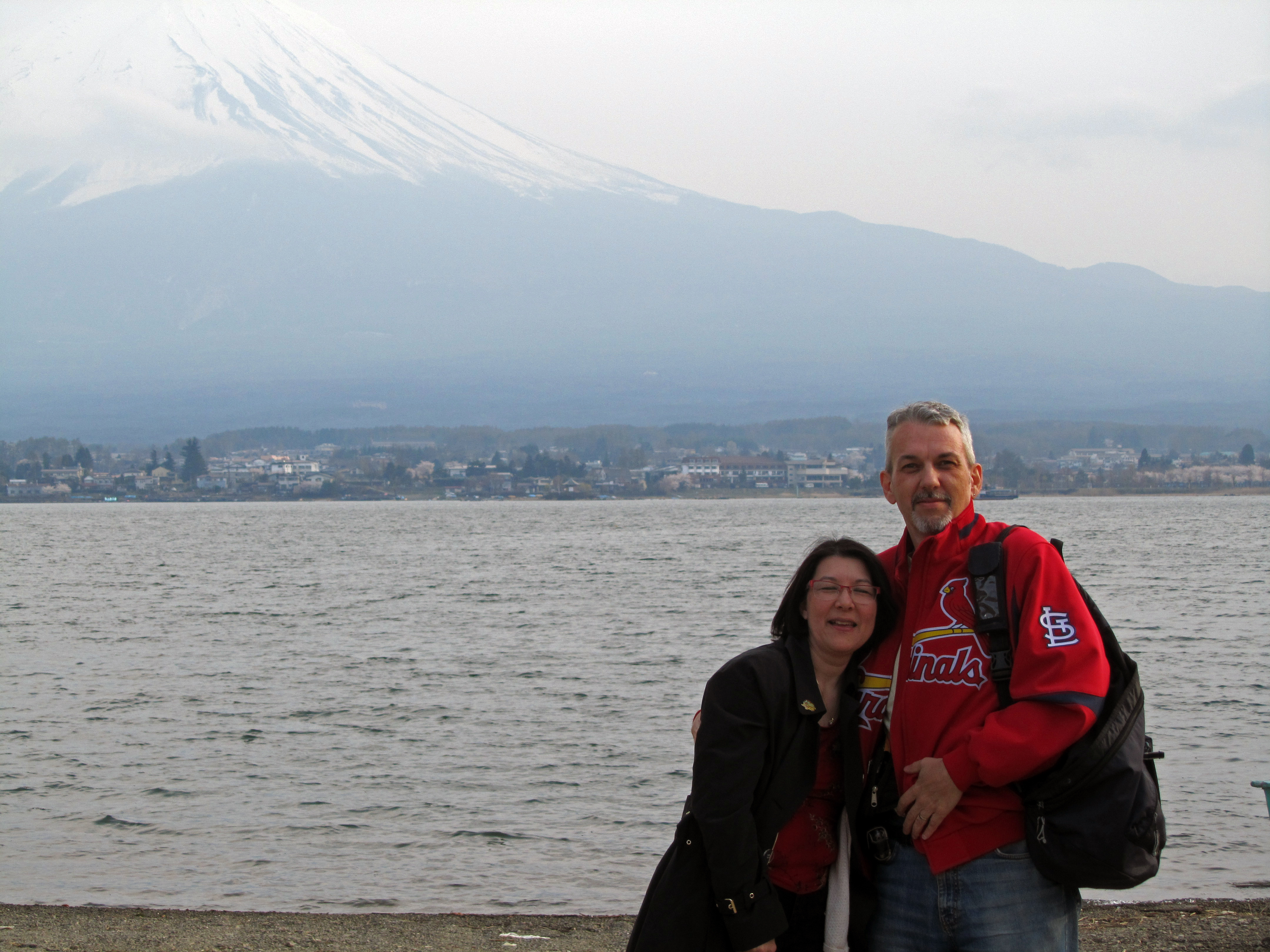 Beloved Husband and me at Lake Kawaguchi with Mt Fuji in the background April 2010
It was after all their first time in Japan and we had a lot to fit in just ten days. I did get to see the current location of the Usui Reiki Ryoho Gakkai  and was more than content with that discovery. 
Now I had greater reason to fulfill this quest. Armed with copies of written directions, along with a gallery of photos loaded on my daughter's new Japanese cell phone, we set out in typical misty Tokyo rain to find the Master's Memorial.
The directions provided by a Reiki Master who visited in 2005 came with this introduction:
"A visit to Reiki Founder Mikao Usui's Memorial and family gravesite involved visiting the wrong temple and gravesite first, but no visit to Japan (or anywhere) would be complete without finding yourself lost on more than one occasion 🙂 Once found, careful notes of the directions were written down. However as informative as any of us have tried to be…I suspect you will also find yourself lost the first time around, enjoy!…it's all part of the journey! " All Rights Reserved ©Northwest Reiki.
While getting lost in Tokyo is practically a tradition even for native residents, we did not have a lot of time for exploration.  I was a little concerned whether all the landmarks would still be present, as the original guide had been posted ten years ago! Fortunately my fears were (as they usually are) unfounded.  Each clue discovered was a small victory, as we worked together to follow the complex trail.
"As you go upstairs and come out of the station Exit 1, go to your right and look for the flower shop on your right. It is right next to a very nice produce store and a "7-11" store. "All Rights Reserved ©Northwest Reiki.
There they all were in a row!  the 7-11, produce market and flower shop.
"….walk just a few steps to the right, there is a small peaceful and residential lane on your left just to the right of a styling salon called Milly Molly Mandy's. The window of the salon tells the story of how Milly Molly Mandy's came to be." All Rights Reserved ©Northwest Reiki.
My daughter spotted the corner salon, which indeed has a cute story printed on the window about the little girl who grew up to have her own salon.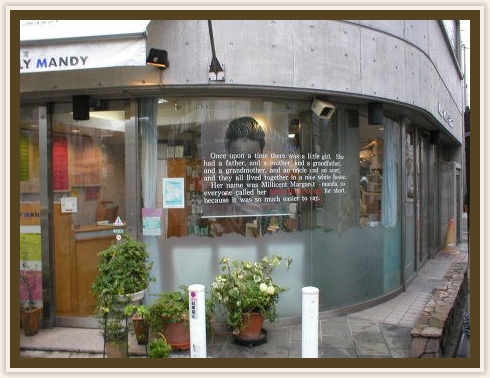 All Rights Reserved ©Northwest Reiki.
We scurried down the narrow street, found the cemetery, which was a maze of narrow paths and crowded plots. Without the specific directions of how to find the site within the cemetery we could easily have missed the memorial stone inspite of it's massive size.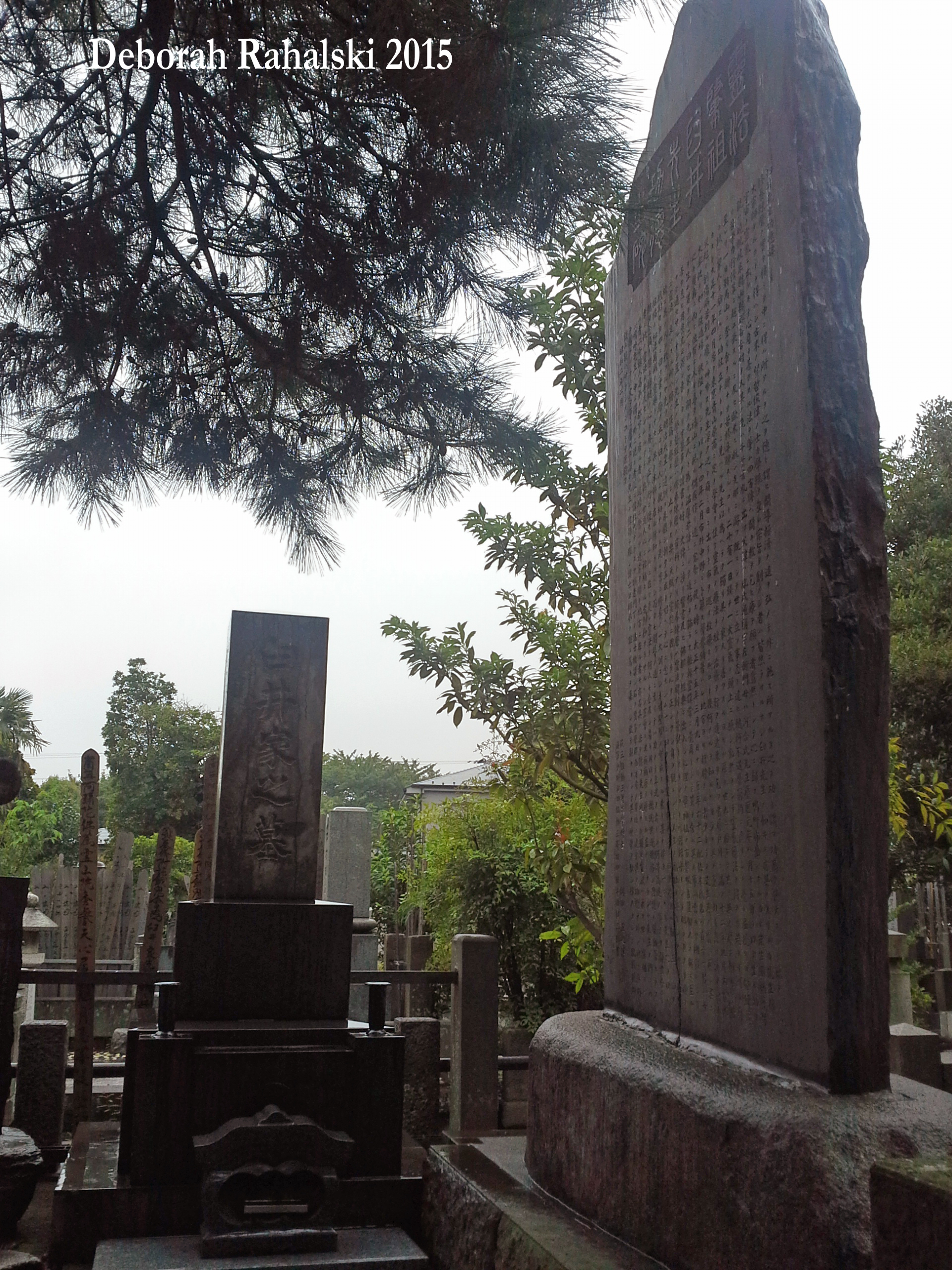 But find it we did and made our offering of flowers, taking time to stand quietly in reverence absorbing the peace and serenity of this sacred place.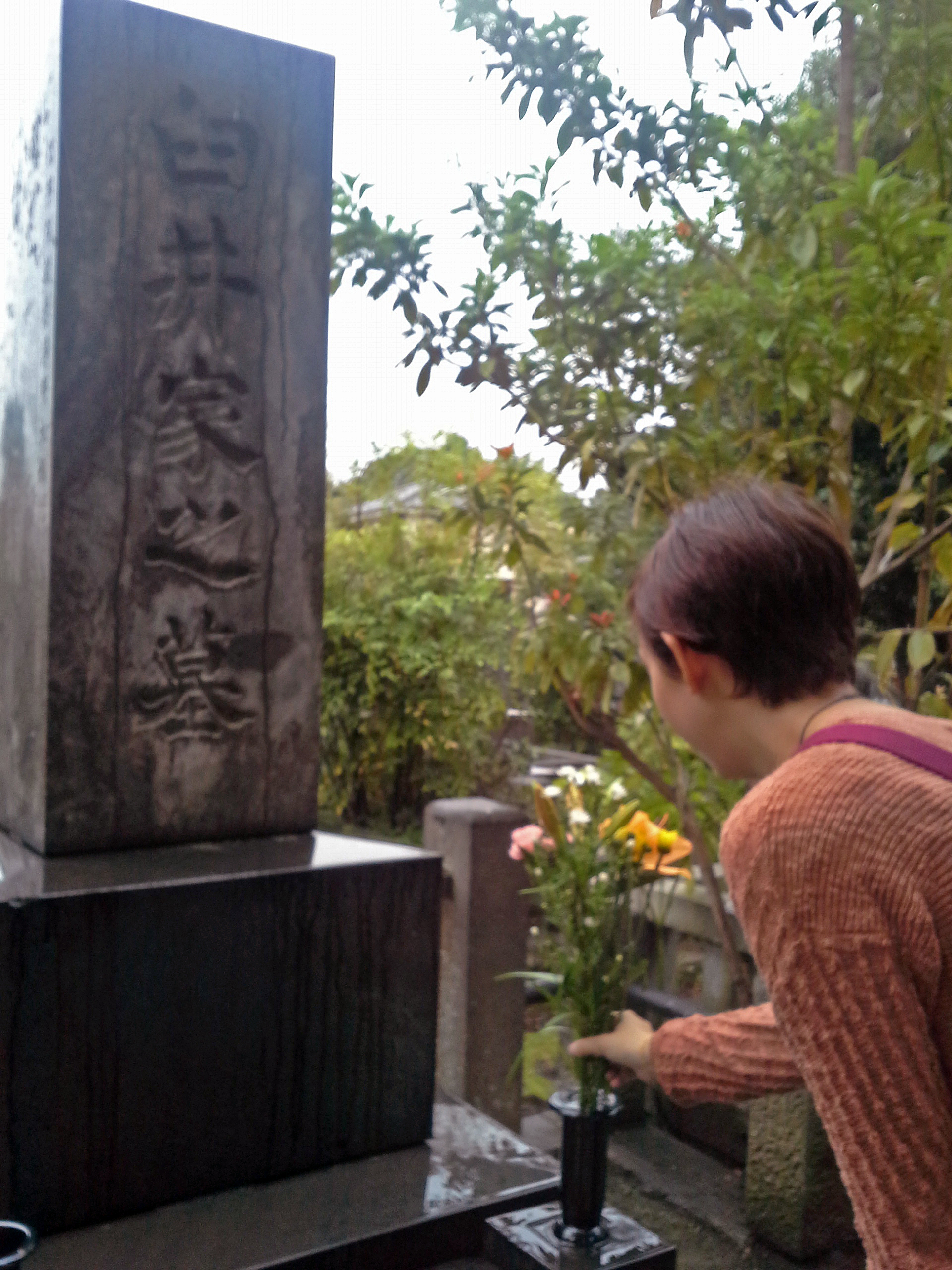 My daughter and I stood, arms around each other in the rain, both moved to tears. This really became the Moment when we said Goodbye, not with words, but silently in our hearts, letting the rain wash away the sorrow and allowing peace to fill the emptiness we had feared.
"I am so glad we came here together," my daughter said quietly.
" I am too," I replied smiling through the tears, "because now we will have this moment with us forever."
It was time to go, we both felt it. We bowed respectfully. There was less sadness, as we rode the subway to the train station where we would go our separate ways. Although there were still some tears when we hugged and parted on the platform, she was smiling when I turned back to wave at her.
Every little thing will be ok.  Let the adventure begin.
Reflection in a sacred water stone at the Usui Memorial
Walk gently on the path my friends and may adventure find you ready.