So fellow travelers, mid winter weather has neutralized the sky canvas which inspired so many recent photos.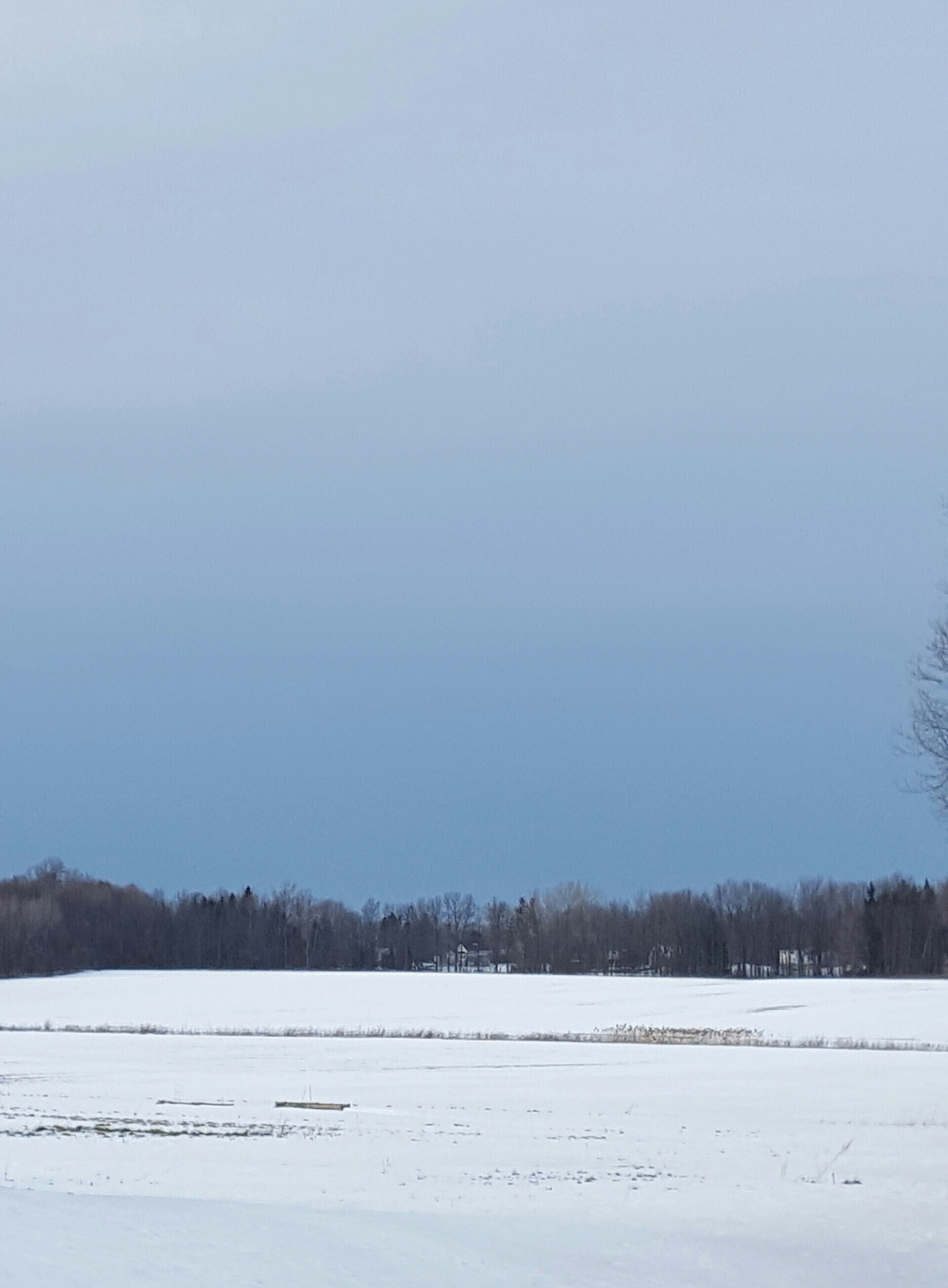 Delilah and I scurried along wind swept fields on our walk hoping to dodge the bands of lake effect snow blowing in ahead of an arctic cold front. Now I remember why I usually do not shoot many photos in the winter.
And then I heard the distinct trill of a single bird sheltered in a tall pine tree.  Soon after, we came across a brush pile all a twitter with a small flock of  sparrows hidden within.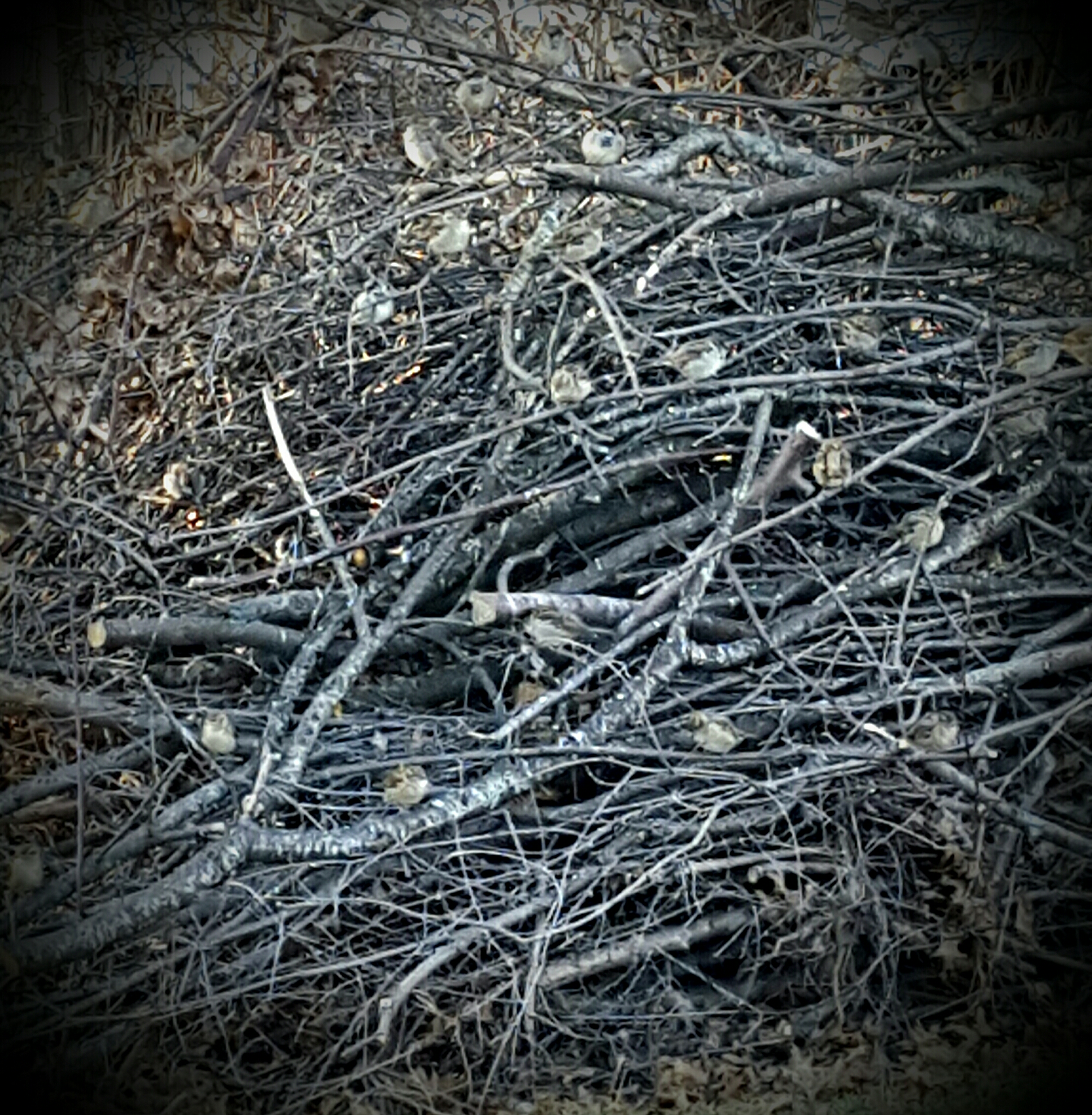 Look closely, you'll see the brave ones keeping watch as dozens more shelter deep in the brush pile.
My thoughts turned to the way a creative community recently regrouped after a period of contentious interactions with a key leader. It was an eye opening experience which raised many questions. There were few, if any, positive answers to be found until someone opened a door to a sanctuary where all voices would be welcome.
Sometimes all it takes is one person shining a Light on the path, one clear voice to sound the call to awaken. Like a lone bird singing it's heart out before a winter storm.
The light has gone grey
Despair settles on the land
Until one bird sings
Walk gently on the path my friends and may adventure find you ready.