So fellow travelers, work has been whackadoodle (shout out to fellow blogger Tom Atkins for finding the perfect descriptive terminology.)
Going into week three of this chaotic spin it's starting to take a toll on me.  When incidents I'd normally consider as "outliers" keep happening,  I find myself starting to question my perception and grasp on reality.  Tom's blog piece brought me back to center with his reminder we have to keep seeking peace.
So on my way to work yesterday morning when I caught a glimpse of the waning crescent moon, in the velvet pre-dawn sky, I stopped to take it in. Diamond bright in the crystal clear frost bitten air it sat cradled perfectly in the arms of the giant sycamore that stands as our front yard Guardian Spirit.
I did not go back inside to get my camera, but I did take the time to fully absorb this moment of bliss and then, mindful there was a poem stirring in all that joy, I snapped a shot with my phone.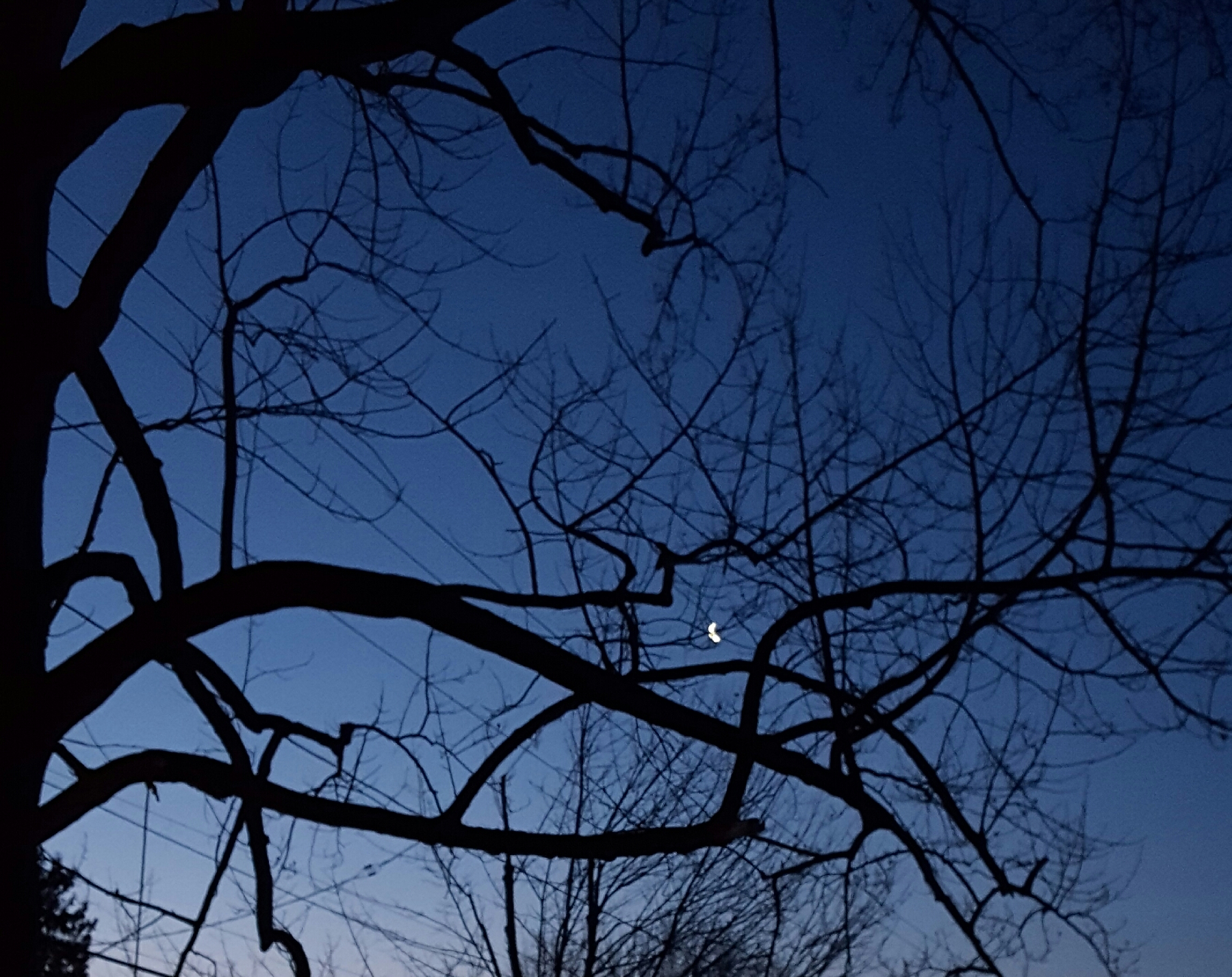 Bliss
random
fleeting
yearning
listen
calling
hear me
find me
see me
 be me
heart lit
holding
mem'ry
soul filled
 Thank you
Walk gently on the path my friends and may adventure find you ready.