So fellow travelers, last night a good friend of mine from my Vision Quest years hosted a drumming circle to honor the Winter Solstice.
We  sent a big vibrant wave of energy out to enfold our world and all creatures living here.
Consider yourselves hugged.
You're welcome.
 We all needed it, I know.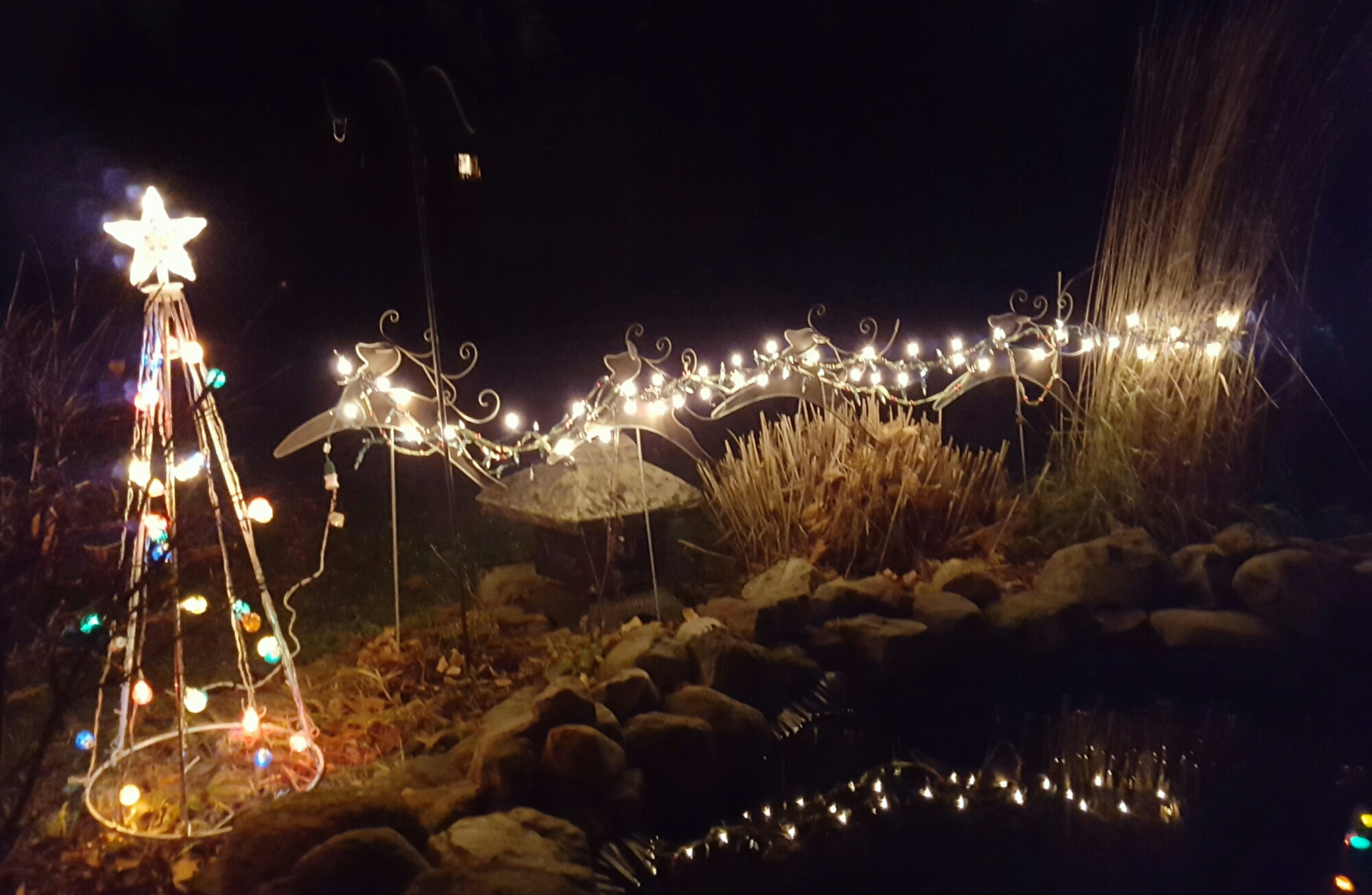 This morning as all the lights and bushes by my little pond were being blessed with a sparkling coat of new snow, these words rose from the silence~
Drumbeats call hearts join
Let Peace and Light hug our world
Solstice Circle Song
 Blessings of the season to all.
Walk gently on the path my friends and may adventure find you ready.