So fellow travelers, this morning, one of our resident pond frogs greeted me with a signature banjo-like twang before taking a leaping dive from the rocks into the water. He resurfaced a few minutes later, treading water steadily around the edge until he reached the water lily pads on the other side.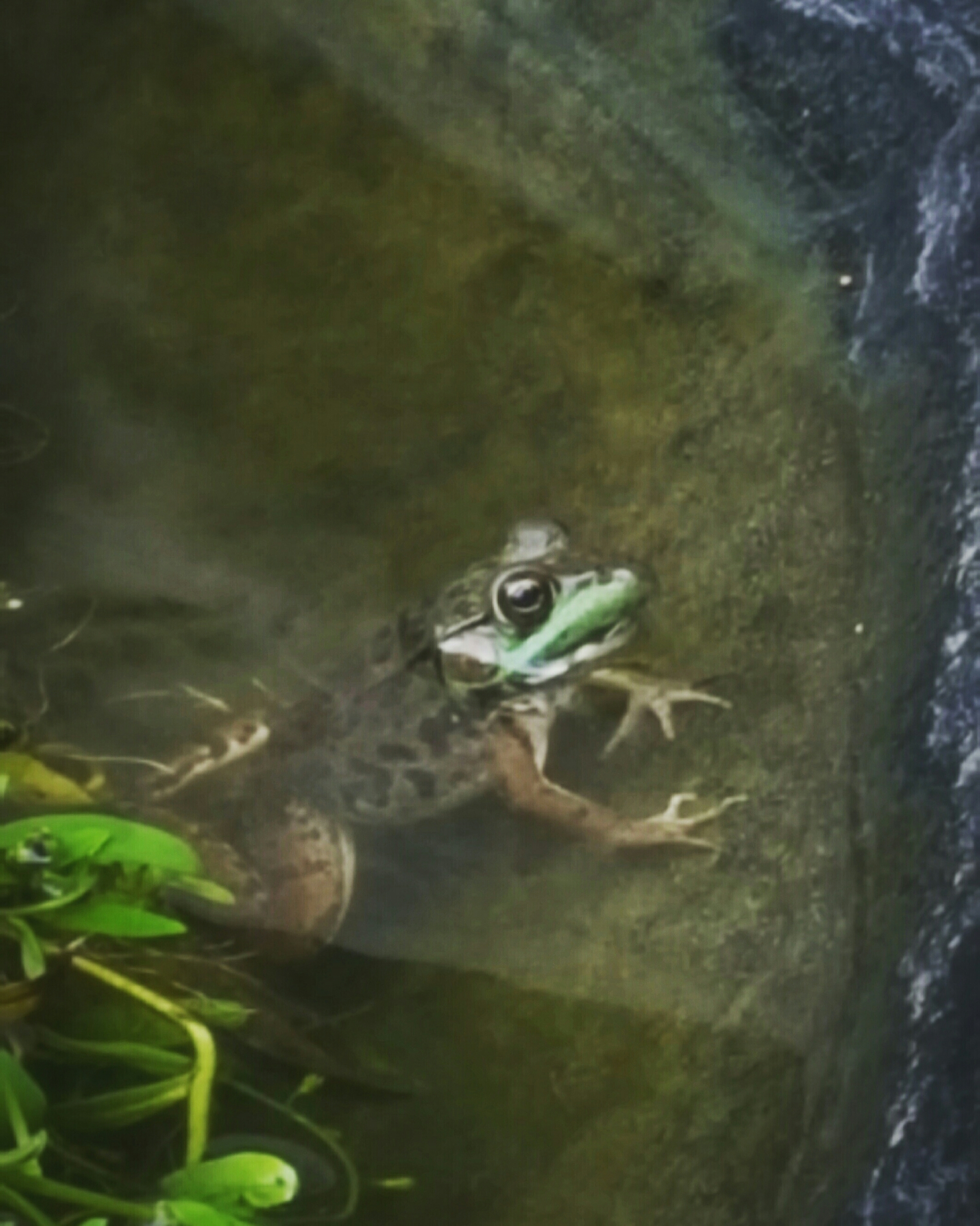 He had some thoughts to share :
Jeremiah says
Keep your head above water
Til the storm passes
Be responsive rather than reactive. Be mindful of the opportunities within each moment. What we do now directs the changes we set in motion
Walk gently on the path my friends and may adventure find you ready.