So fellow travelers,  a few days of sudden warmth has all kinds of early spring surprises popping up. Just a few days ago there was still frost on the hardier garden herbs.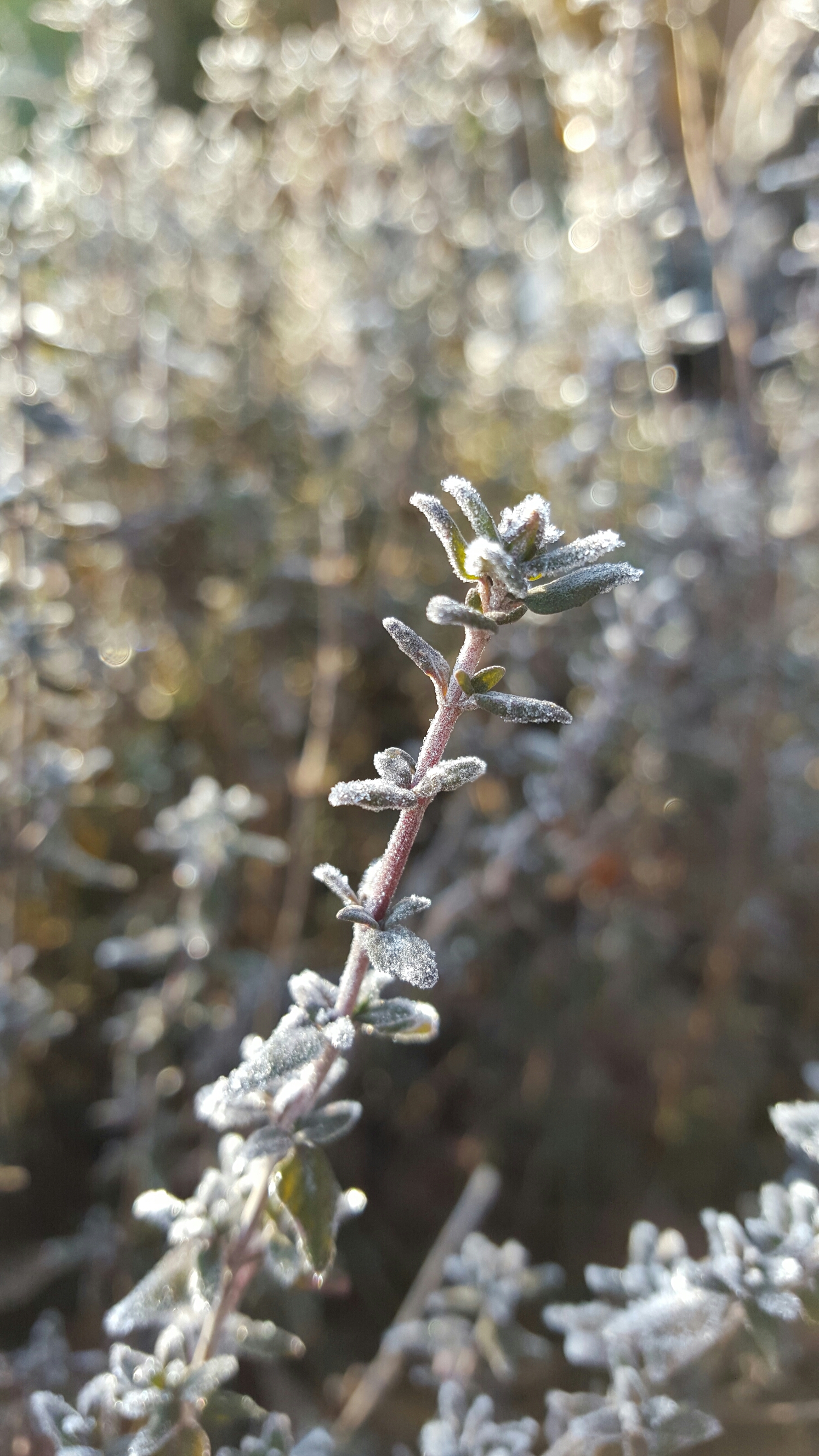 Isn't it about thyme for Spring?
My forsythia bush has not bloomed yet so I was almost startled to find little clusters of violets tucked around the base of our elm trees showing their colors already.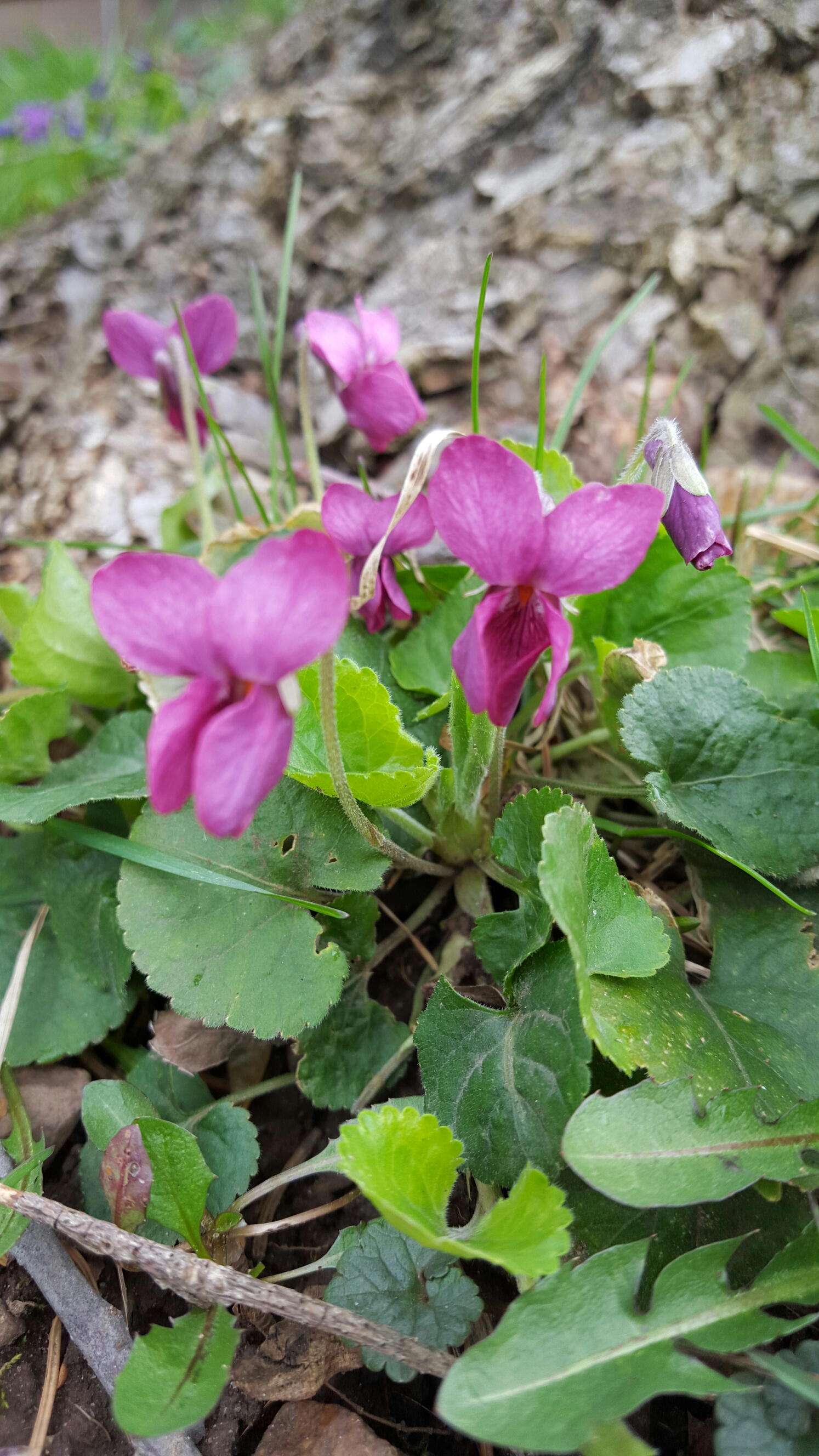 They must not have heard the weekend forecast for an arctic cold front and snow showers!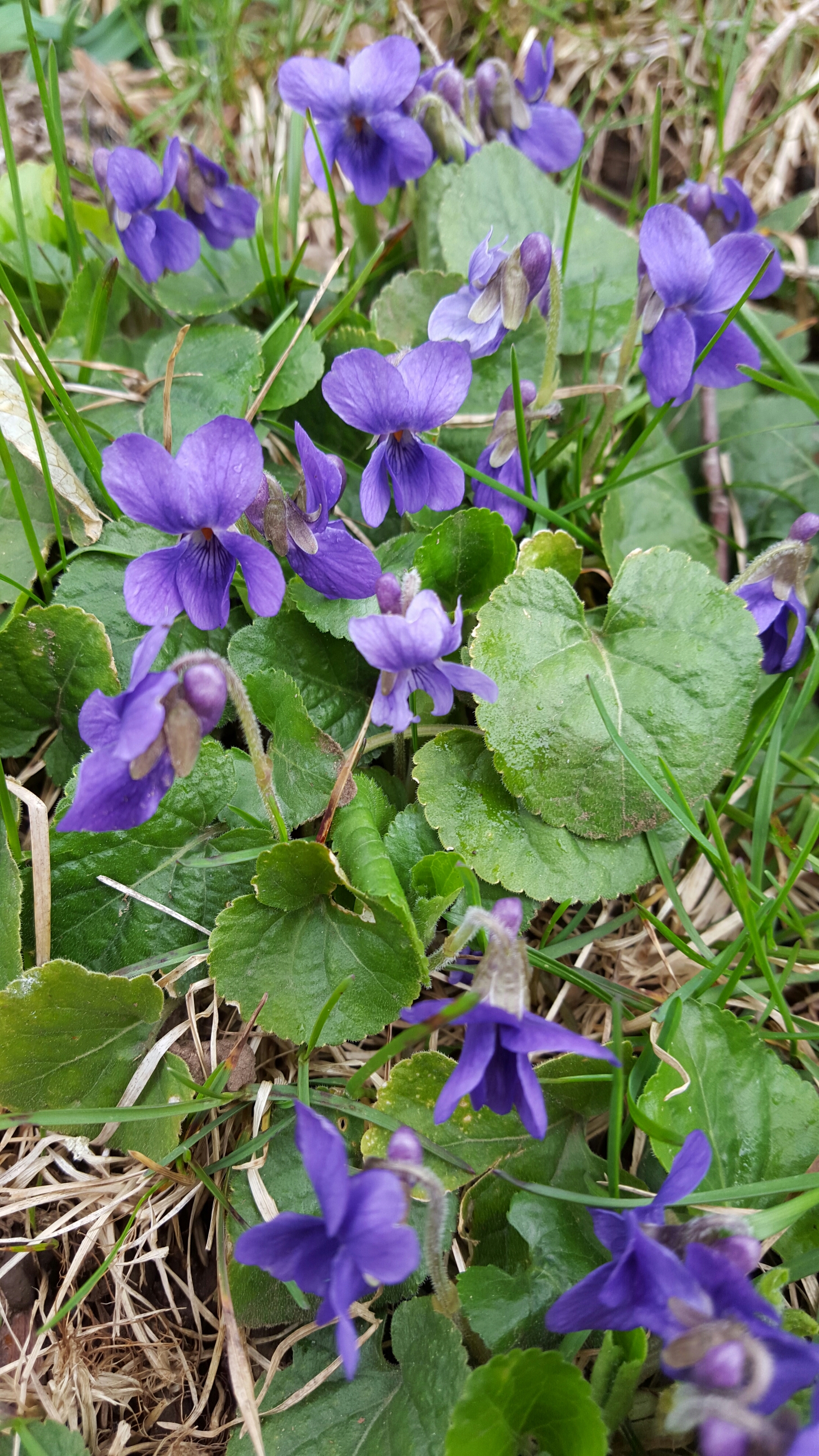 So I wrote the brave little purple hearts this haiku:
Violet pioneers
Braving a forecast of snow
Bloomin' April Fools
I'll probably pick a bunch to brighten up one of my window sill altars. They'll be much warmer inside and will remind me winter weather will soon be just a dream.
Walk gently on the path my friends and may adventure find you ready.