So fellow travelers, the last of our Candle Night lights has been lit.
Christmas Day has come.
Beautifully wrapped gifts from my dear friend Lisa.
There will be gifts and greetings shared with family near and far. We will linger over hearty meals and hugs. Thanks to the technology  of Skype we will be together with all our kids for a little while later today.

Outside winter winds howl and lake effect snow adds more and more inches to the holiday card scenes in my yard but no weather can lessen the warmth and Light of the joy in my heart on this blessed morning.

Treasured ornaments
Lifelong memories shine bright
Bringing peace and joy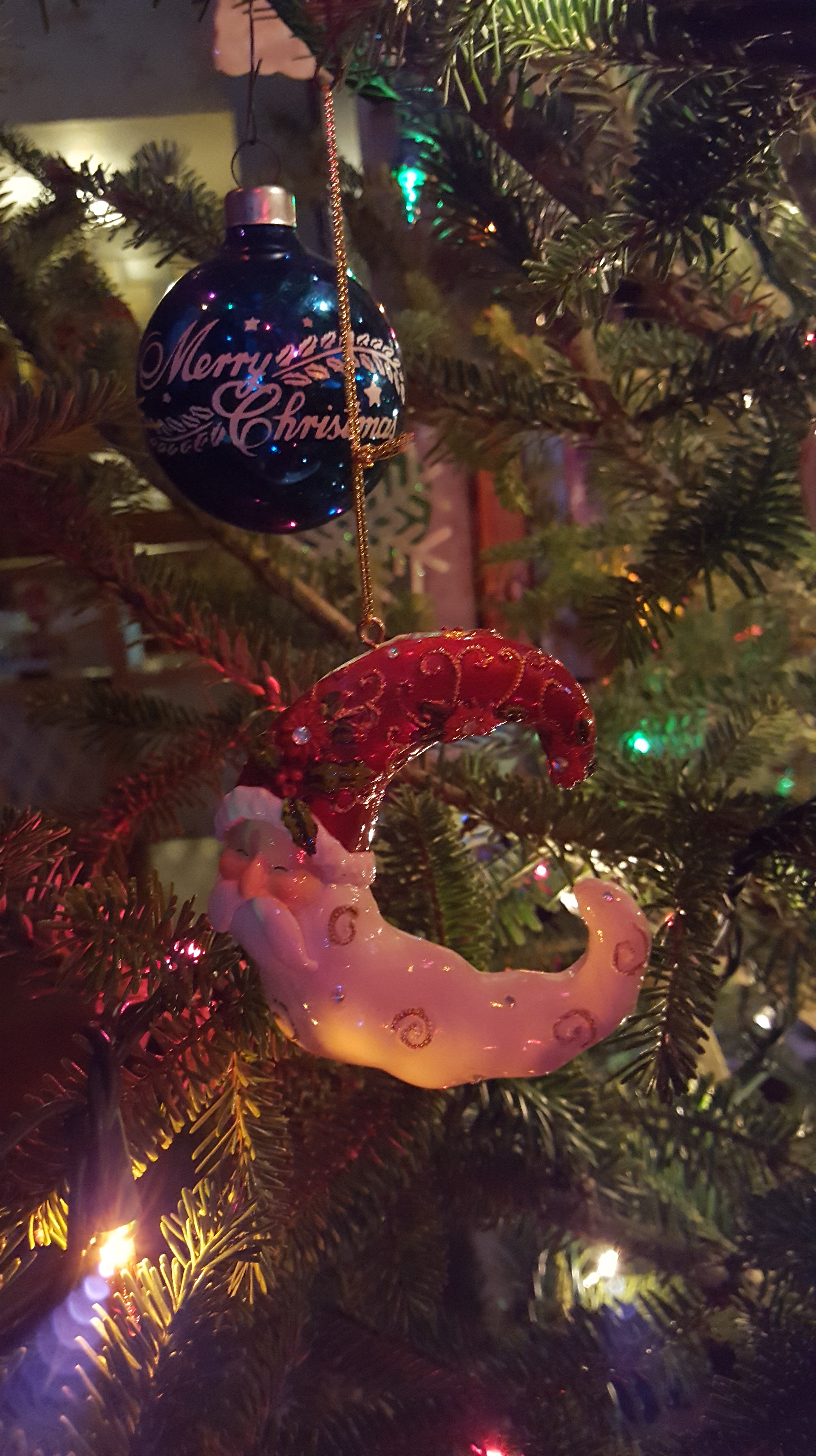 Walk gently on the path my friends and may blessings of the season go always with you.