So fellow travelers,  a deep cold  snap has settled over our humble home.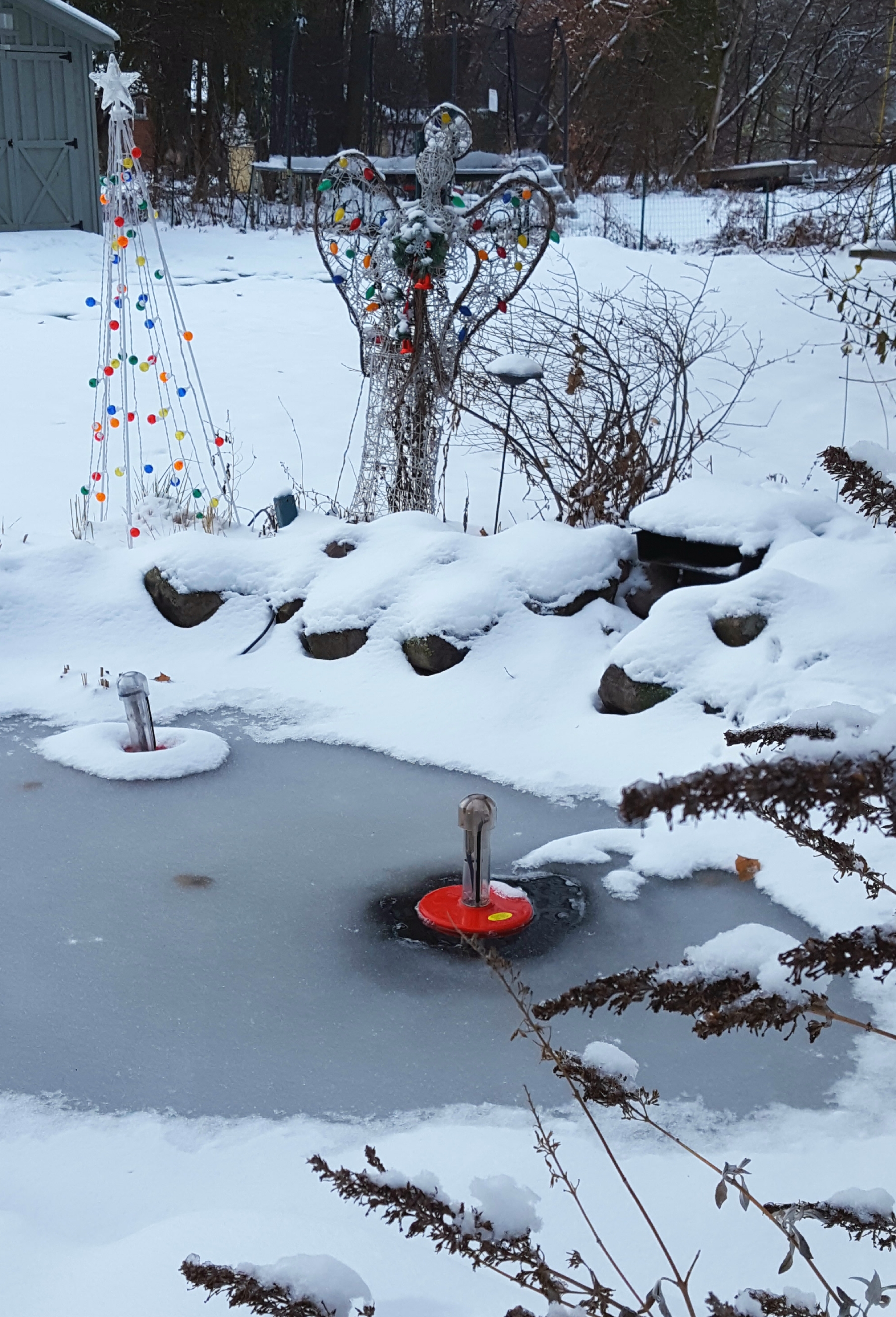 My little pond has become a skating rink for the resident squirrels who slide across the surface to drink from little pool which forms around the heated aerators. Below the ice, fish sleep suspended in hibernation until Spring.
Last night when howling winds woke me I thought I was hearing voices singing. The clock showed just past 3am but no ghosts of Christmases past, present or future appeared. Still the eerie chorus must have echoed in my sleep, strange images swirled in my dreams until dawn, fueled a bit by the dynamics of  processing the stress from the last month at work and balancing the logistics of family gatherings throughout the holidays.
I've been feeling the impact of some personal losses this season too so when I caught the radiant light of sunrise this morning it stirred a desperate longing for peace giving words to this haiku styled prayer.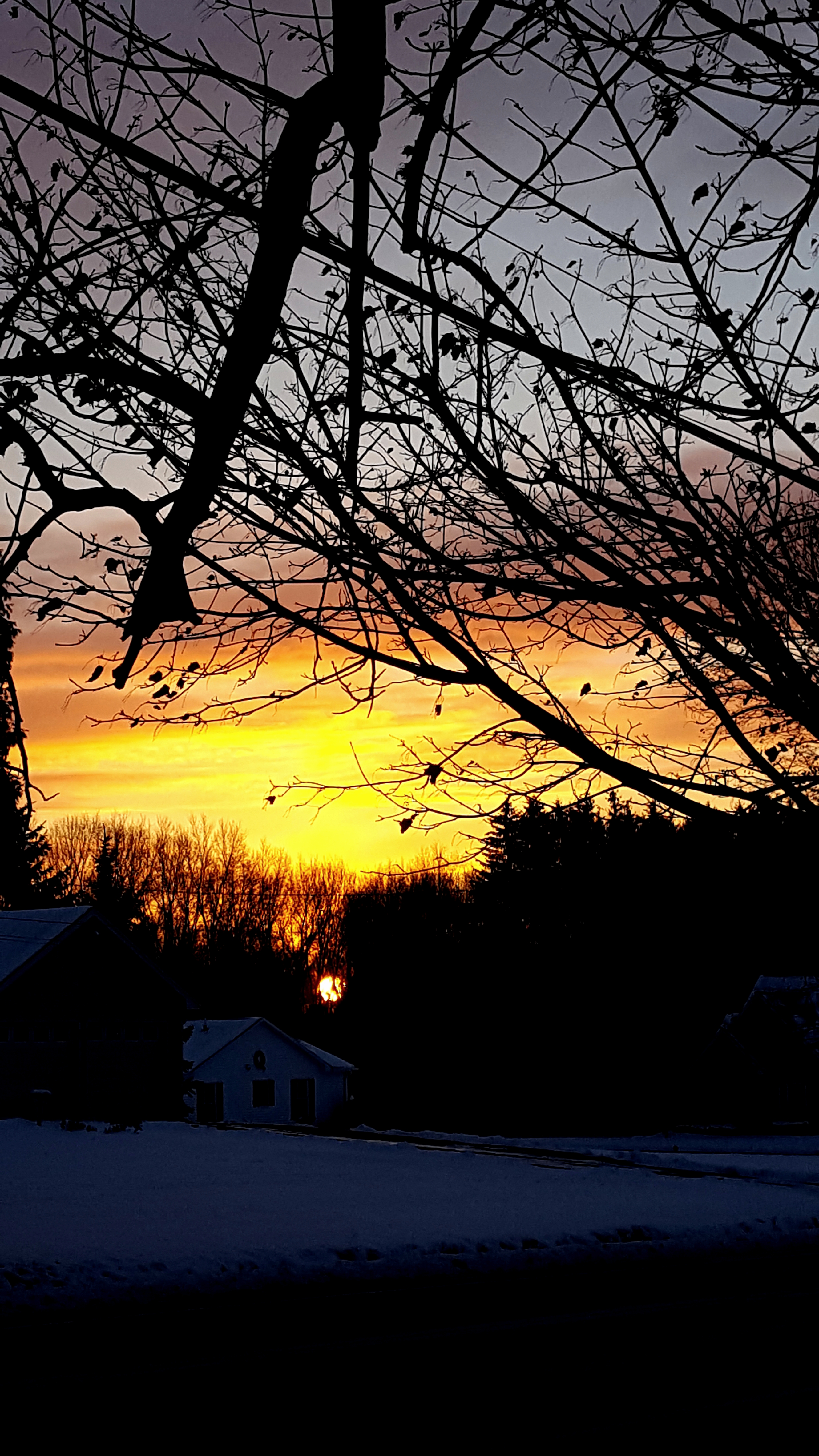 I want to believe
In every sunrise promise
Dig deeper for faith
Breathe in reach for hope
Deep in my soul I know each of us will find our way forward through challenging times.  We have strong bonds of love woven by family and friends near and far. A new year is coming and although it is "just a flip of a page on the calendar," as someone rather jaded recently pointed out, for me at least it is still a chance to review our direction and reset our course as needed.
The glowing Light of sunrise is my daily reminder every day brings the hope and promise of  a new beginning.  I will greet this coming year holding strong in my resolve to believe the journey always brings us to where we belong.
Walk gently on the path my friends and may adventure find you ready.