So fellow travelers, as the weekend of the Bedlam Farm Open House draws closer I find myself waking in the early hours of morning with random anxious thoughts about not making the trip.  It's rooted in past experiences ( as all anxiety is)  which I wrote about last year ( https://dhrahalski86.com/2013/09/08/all-good-things-vol-1/ )   The poem appeared out of the haze of an all too early awakening.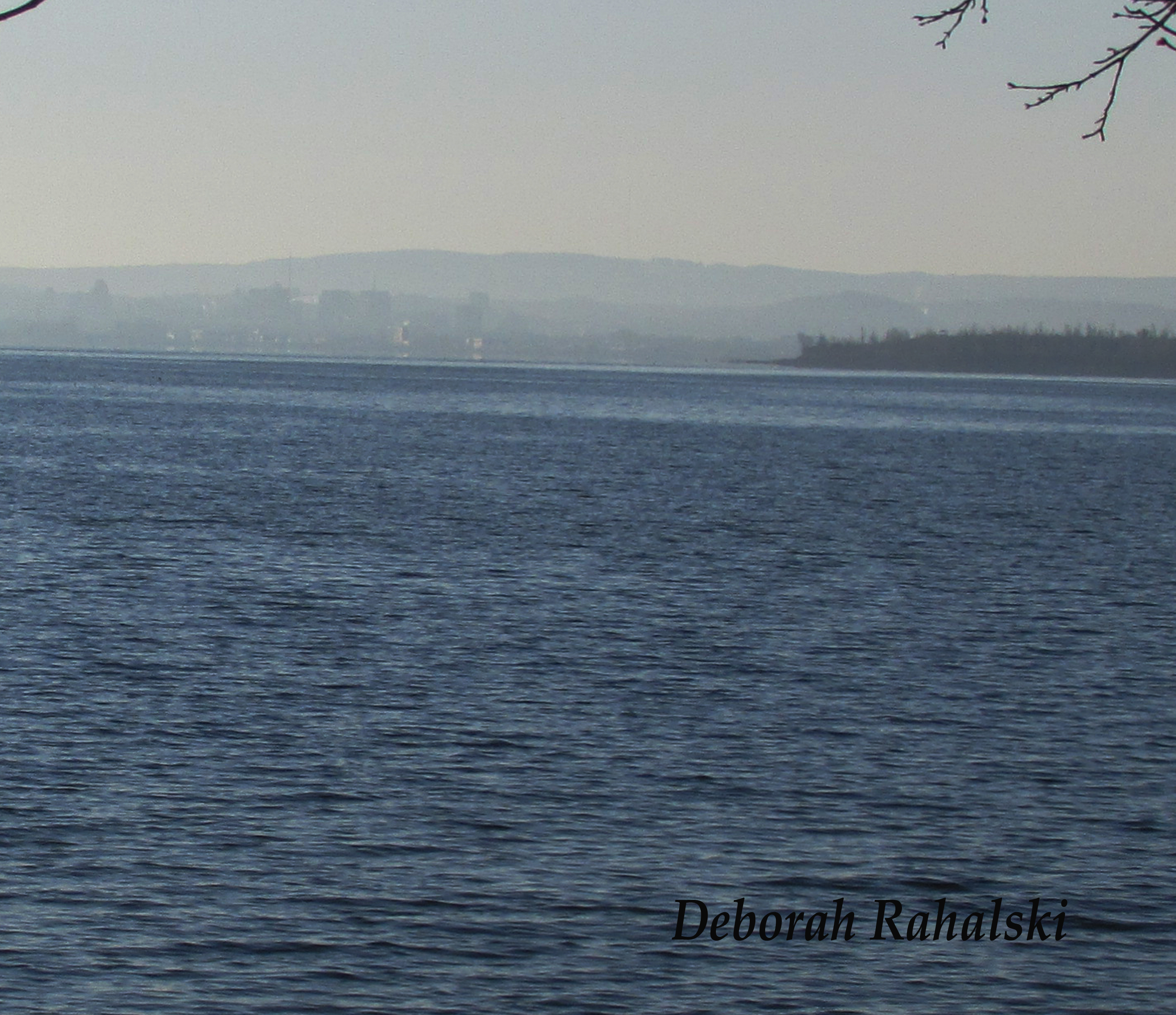 City in the Mist
It appears
it seems on a whim
the faintest of outlines
on a distant shore
visible
yet unattainable
with no way to make passage
all boats sank long ago.
Unlike the poem, I have  faith I will reach my destination.
Photo note:  The image was taken on the shore on Onondaga Lake . I did some editing to bring out the city outline, trying to keep it just on the threshold of visible.