"Do the best you can until you know better,  Then when you know better, do better."  Maya Angelou
So fellow travelers,  since her passing last week Maya has been quoted a lot in posts and blogs I follow.  Reminding myself most people are doing the best they can is how I get through the challenges of working in special education at our small town high school, as well as volunteering for a dog rescue shelter. Reading the quote above reminded me to give myself the same latitude.
Since being accepted into the Bedlam Blog Collective I have been feeling the pressure of self imposed expectations to produce better writing and post more frequently. It's created a bit of a block as nothing I have written lately gels as I wish.  I always have posts in edit mode because ideas come to me almost everyday. I do not currently have the blessing of time every day to write or work on my photography projects.  I am also the parent of a marching band musician and spring parade season is in full swing;  if you are or ever have been a band parent, you get it;  if  you haven't there's no way I can explain. These are not excuses,  they are the parameters of my life right now.  Maya has kindly reminded me I do the best I can.
So I grab opportunities when I am able and one such chance presented itself last week. While my daughter was at an audio engineering class in a hipster downtown area known as "Armory Square" I brought my camera to work on a few photography assignments.  I am simultaneously trying to learn new shooting techniques with a new DSLR camera and a variety of lenses.  Here are some of the result of my efforts.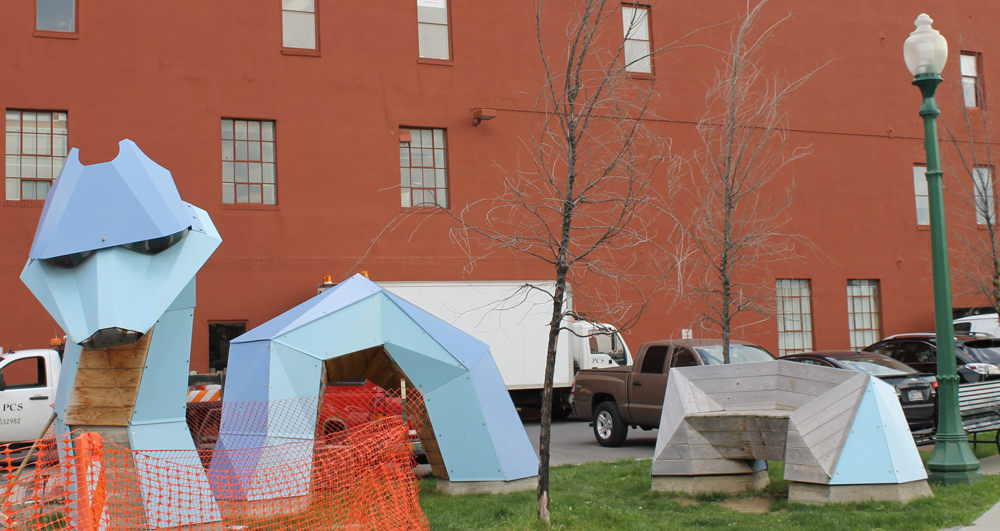 .……..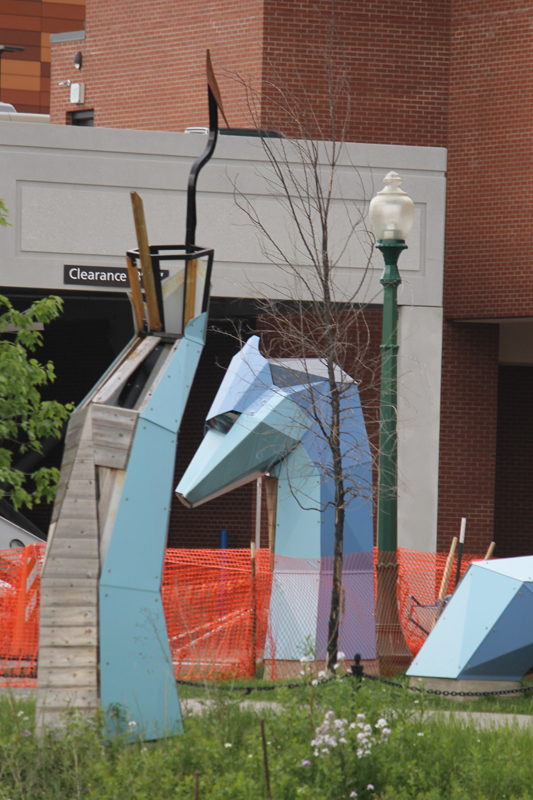 The River Dragon is a sculpture located by a creek which runs through downtown. It is currently surrounded by decidedly unphotogenic protective fencing.  So I made the best of the circumstances….
here is the "fill the frame" assignment image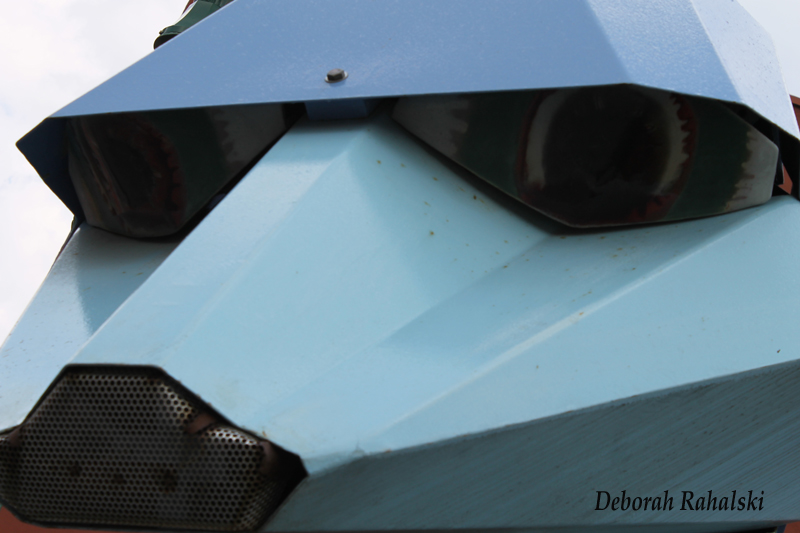 and here is an image for the assignment called  "shooting into the sun"   the tip of the dragon's tail  which also looks like a torch.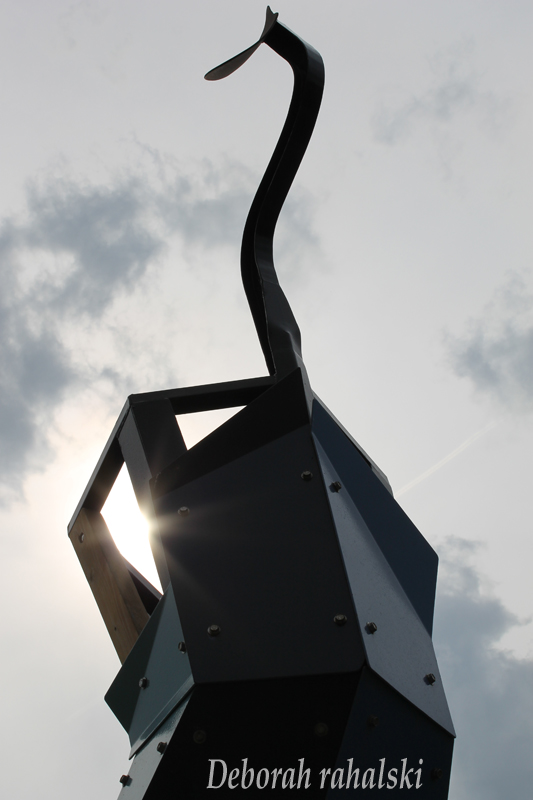 Walking around, the rooftop of the MOST caught my eye.  It's an interactive Museum of Science and Technology housed in the former armory building (hence the name "Armory Square).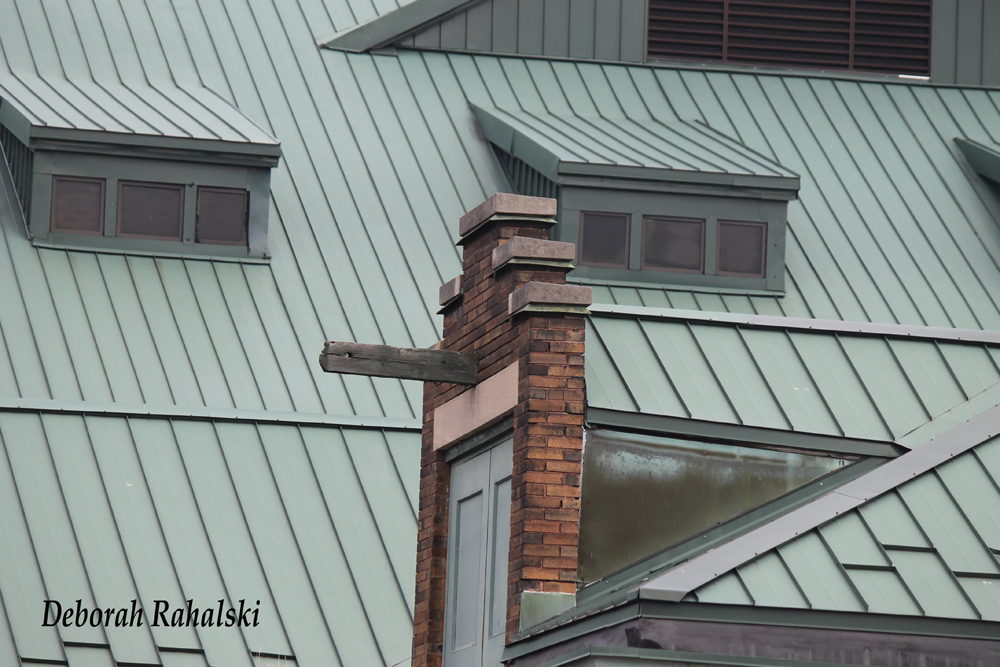 After I submitted the image to the workshop page, our instructor Jeff Anderson described it as "compression or foreshortening, where objects at different distances are flattened against each other."  At the time all I knew was the image intrigued me.  I had to switch lenses to capture the effect I was seeing. I am always excited to understand more about why some images have impact.
Another image for "shooting into sunlight"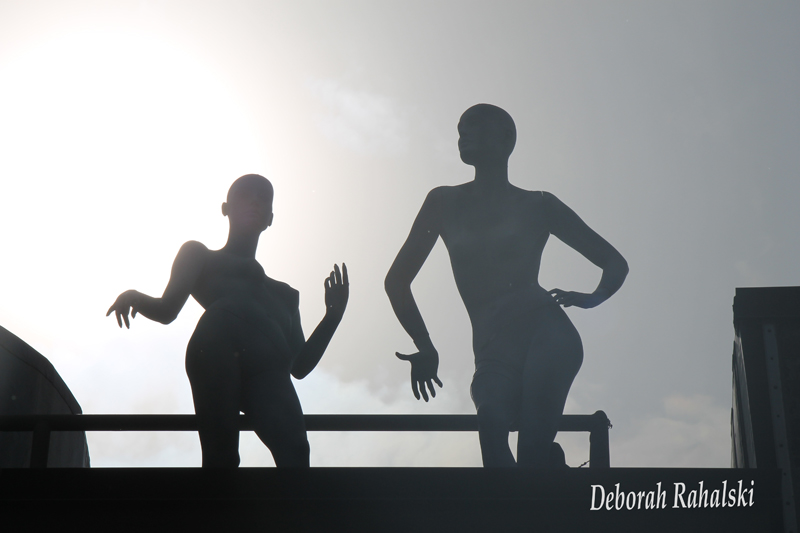 They are the rooftops residents of the Red House studio and art space where my daughter takes lessons.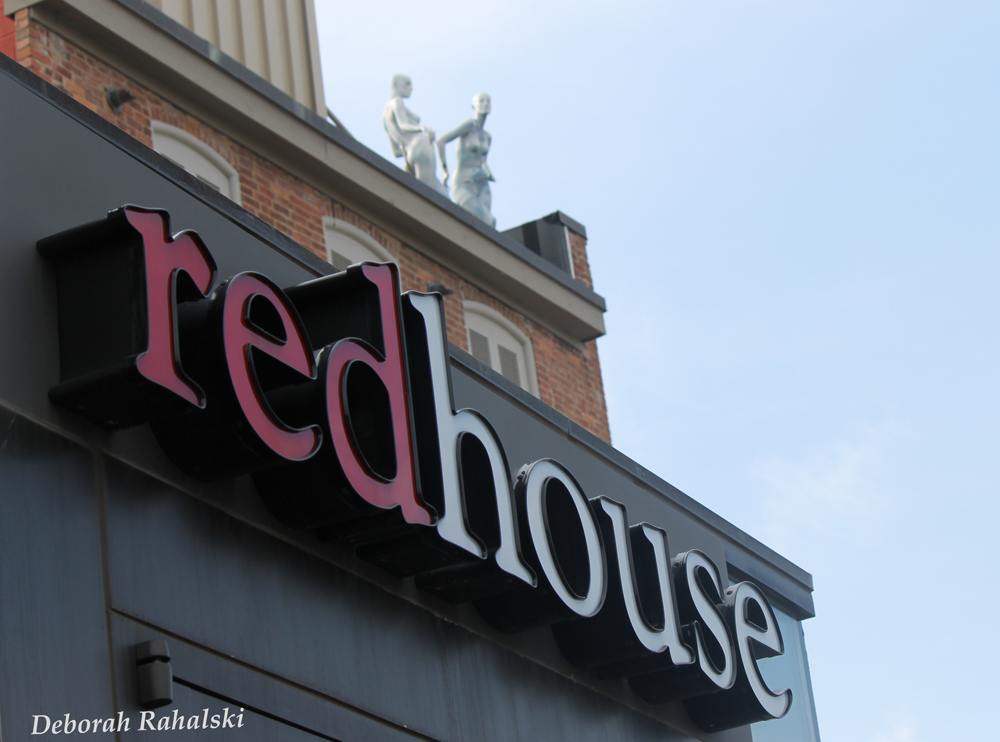 My writing may be on haitus,  but my creative eye is picking up speed.  Just reminding myself I am doing the best I can and as I learn, I can and will do better. Being in this creative collection is like "a Key to an unknown door" as poet and fellow BBC blogger Tom Atkins wrote about here   http://quarryhouse.wordpress.com/2014/05/09/poem-unexpected-art/
Photo note:  with the exception of some cropping and additional of  text for photographer credit, the shots are all SOOC
Walk with hope on the trails my friends and may adventure find you ready.