So fellow travelers, a few weeks ago Delilah and I had a rare encounter
.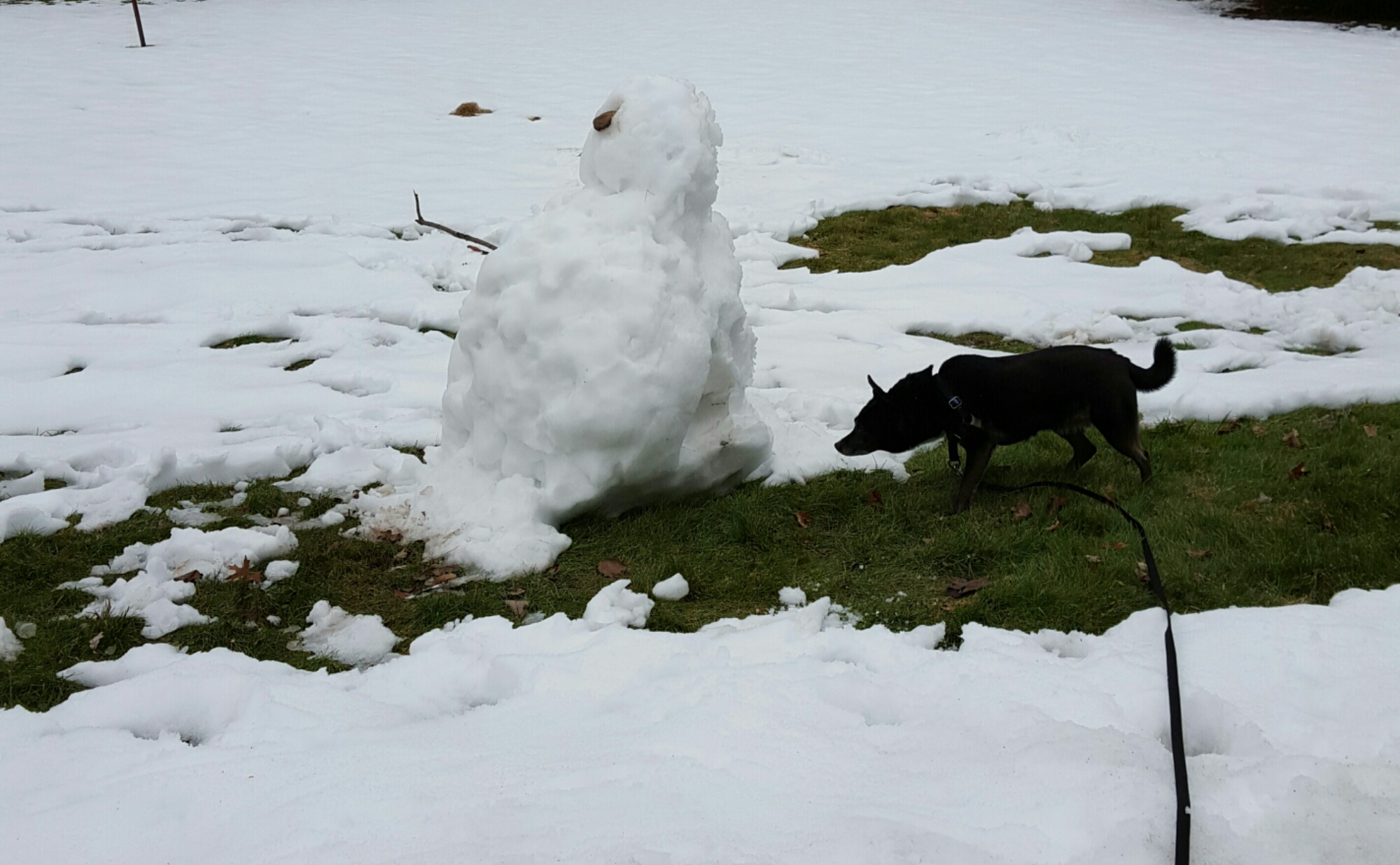 DD meets the Abominable Snowman
With the snow nearly gone I thought I better get the story told before it became as unseasonal as the record warmth we've been blessed with this month. Delilah was none too sure about this strange creature. She barked furiously when she first saw it and insisted on checking him out.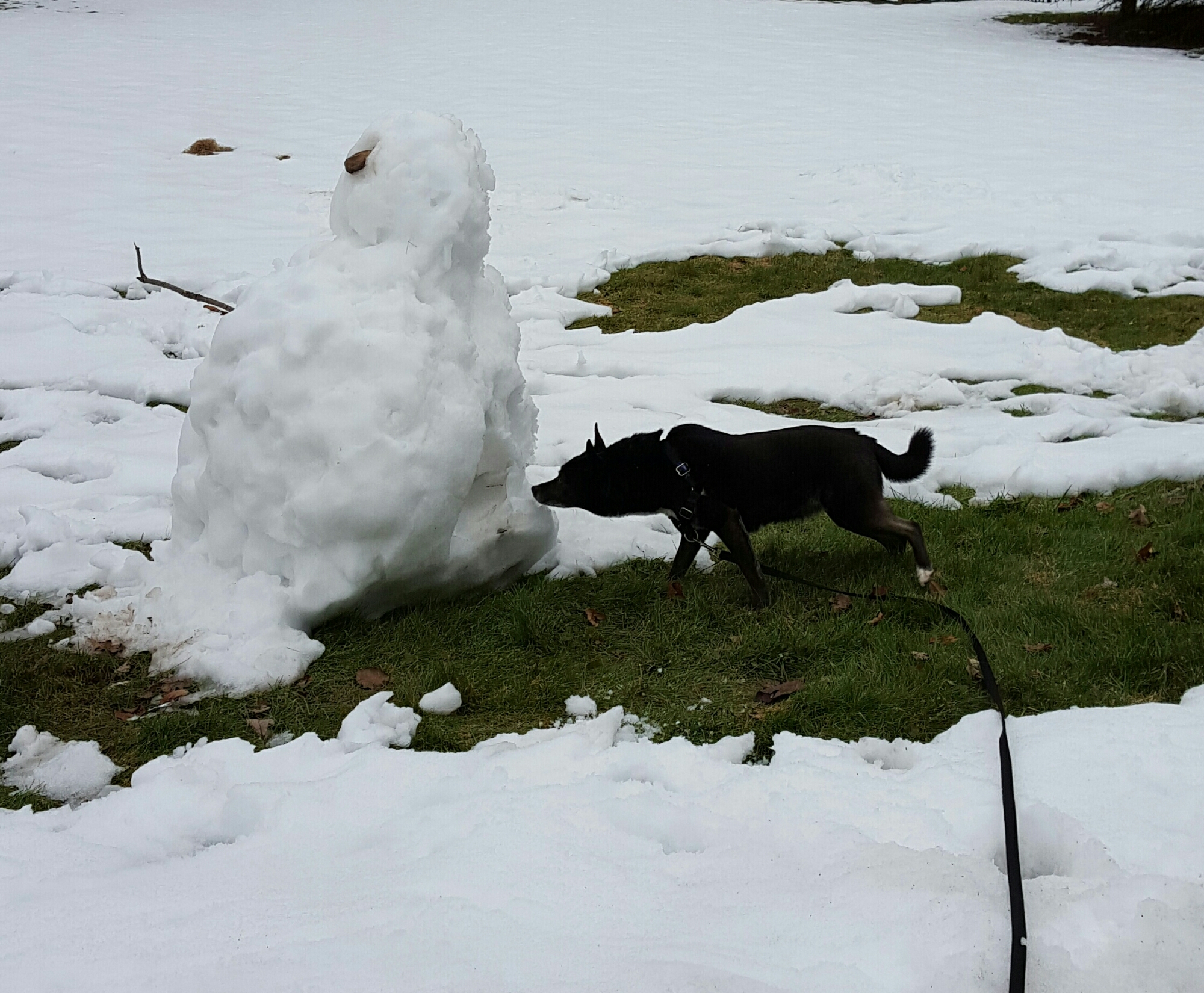 Approaching cautiously
Bravely sniffing, checking more thoroughly
.
.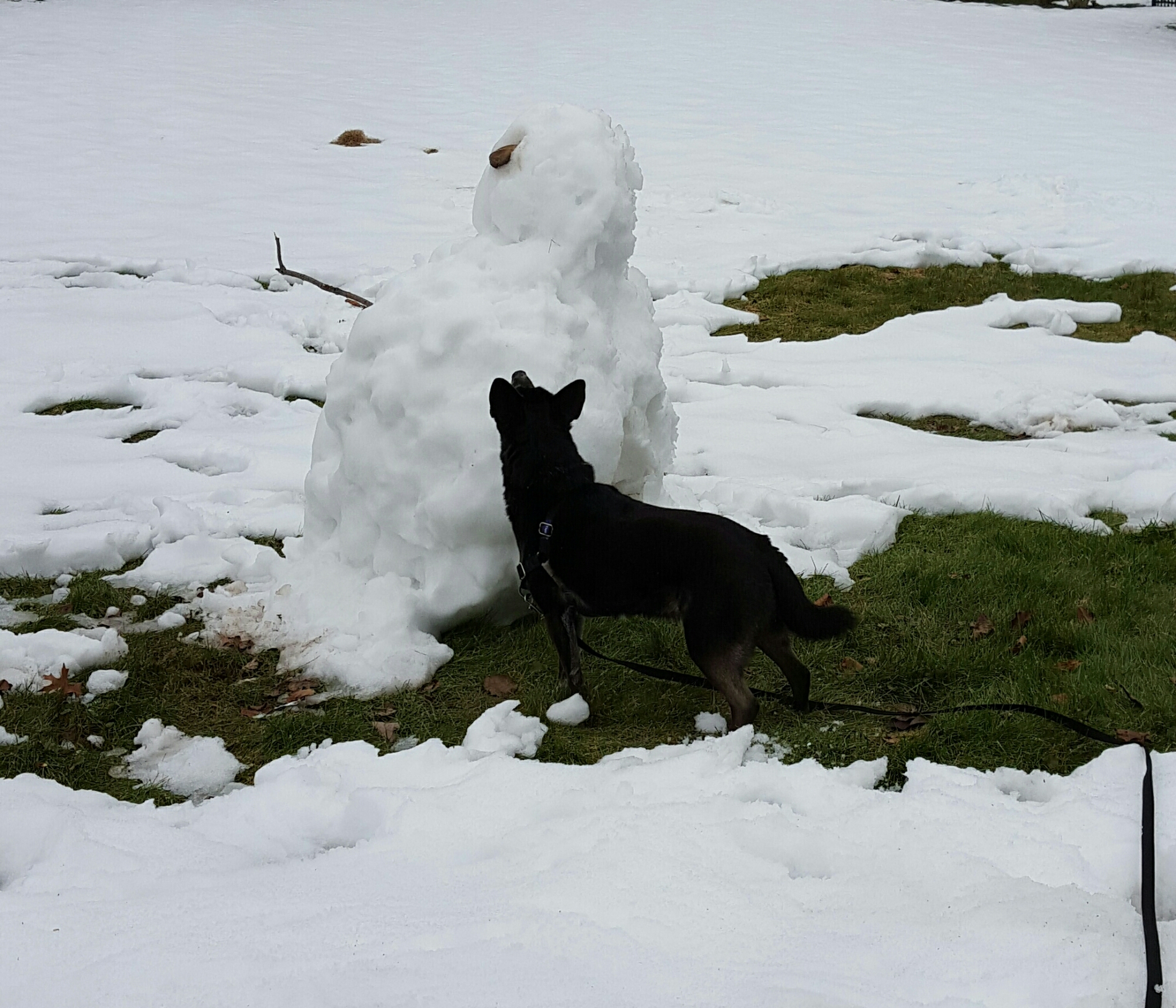 "Hey you're ok! Wanna play?"
.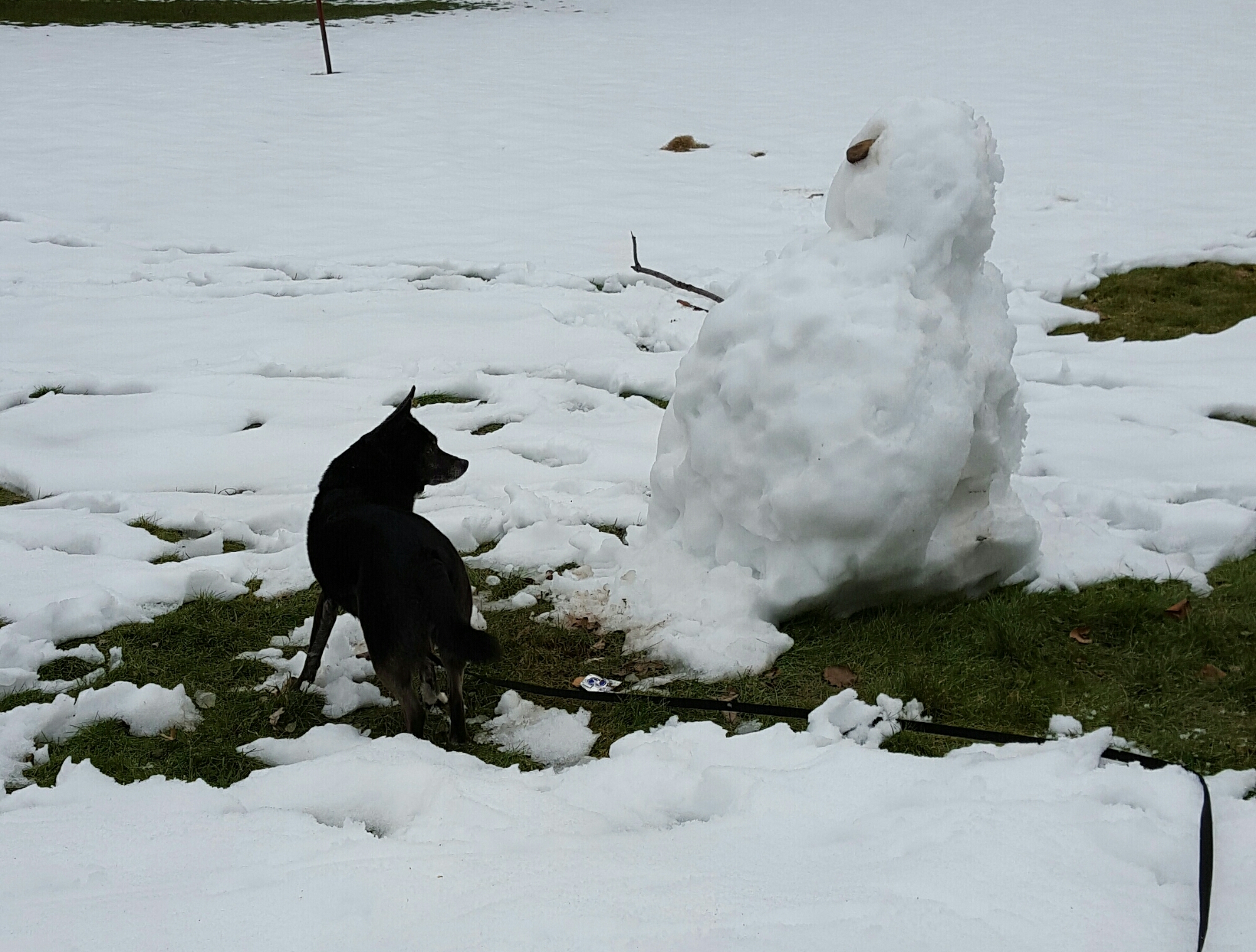 "No ? Ok, maybe another time. I got squirrels to chase now. Bye!"
Nice weather and lingering daylight has had us scurrying to the lake trails this past week, so we haven't gone by this neighbor's house for a while. When we did pass by again the other day, Delilah paused for a minute or two looking at the now green and empty lawn. It took me a second to realize what she was looking for.
Oh well~see you next year Mr. Bumble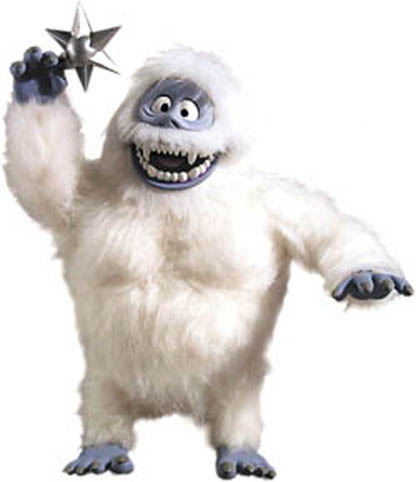 Walk gently on the path my friends and may adventure find you ready.