So fellow travelers, the past two weekends have featured Transport Days at the local dog rescue where I volunteer.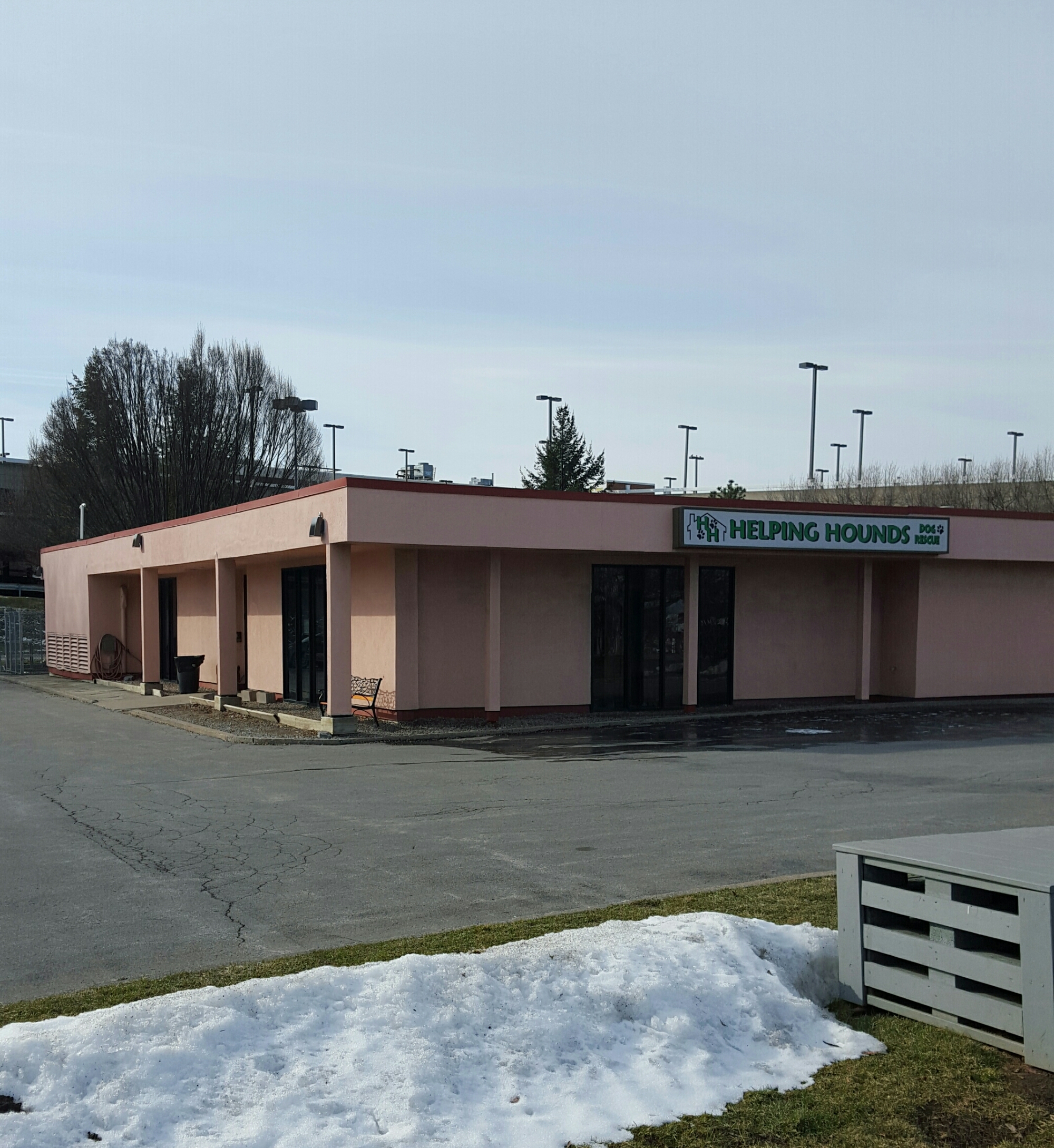 The calm before the (well-0rganized) chaos 
Whenever I write about transports I know there will be questions regarding this aspect of the operations at Helping Hounds and I always welcome the chance to help people understand the whys and hows of rescue work. Most of those are covered in this previous post.
I've served in many roles during the years I have been a volunteer. Joining the Transport Team allows me to serve in a way that fits into my life right now. Knowing the transport dates helps me block out dates in advance so my schedule for that weekend can accommodate any last minutes changes which may (and often do) occur.  Since I drive a 35 mile round trip to get to the rescue, it's more effective for me to put in longer hours several times a month rather than shorter shifts once or twice a week. Transport weekends are intensely busy, extra help is always needed to keep things running well.
Transports are timed to arrive during hours when the rescue is not open to the public. This gives us a chance to get the new dogs welcomed and somewhat settled in before the long line of potential adopters begins to stream through the front doors.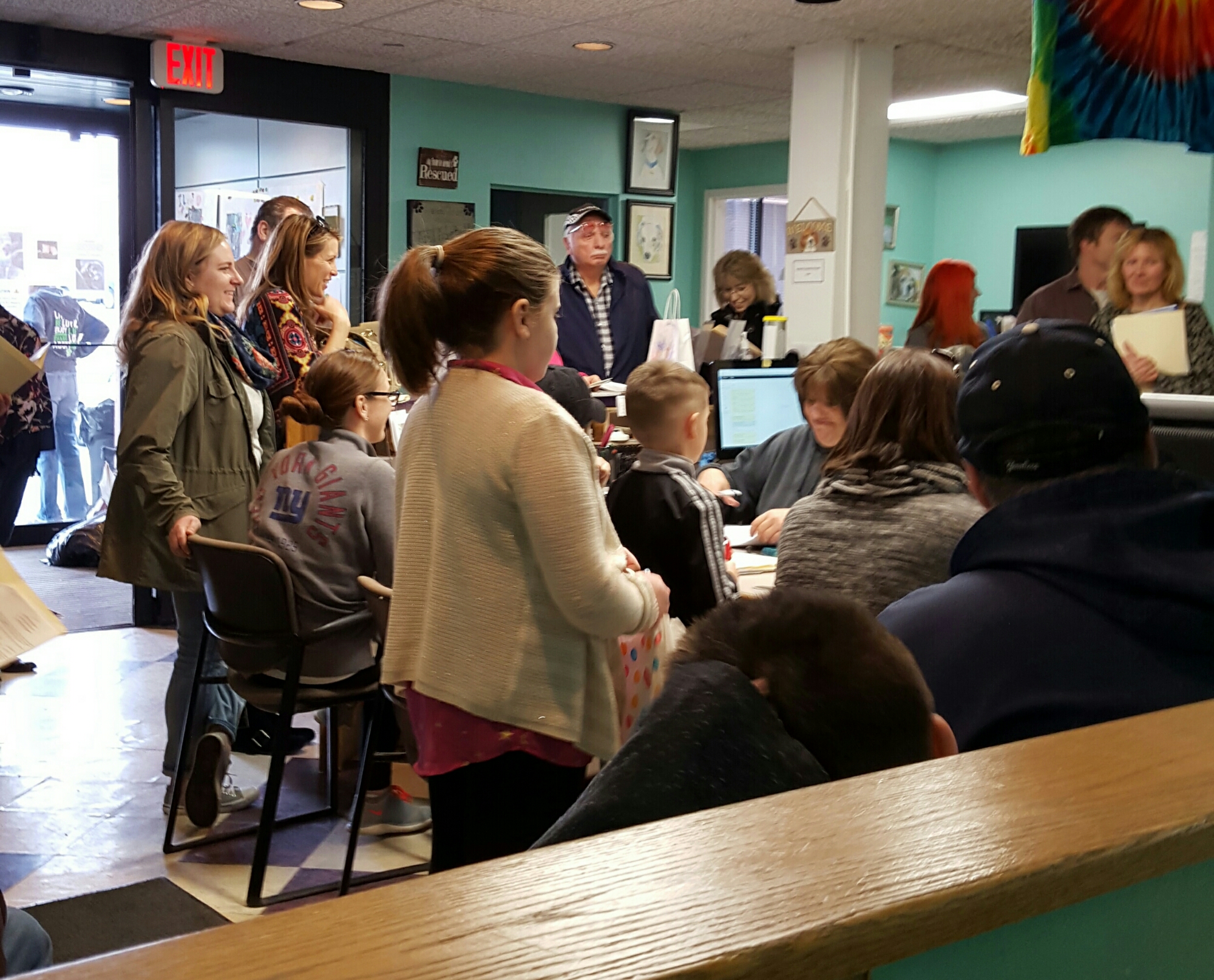 Each dog is greeted by a volunteer as they come off the transport trailer.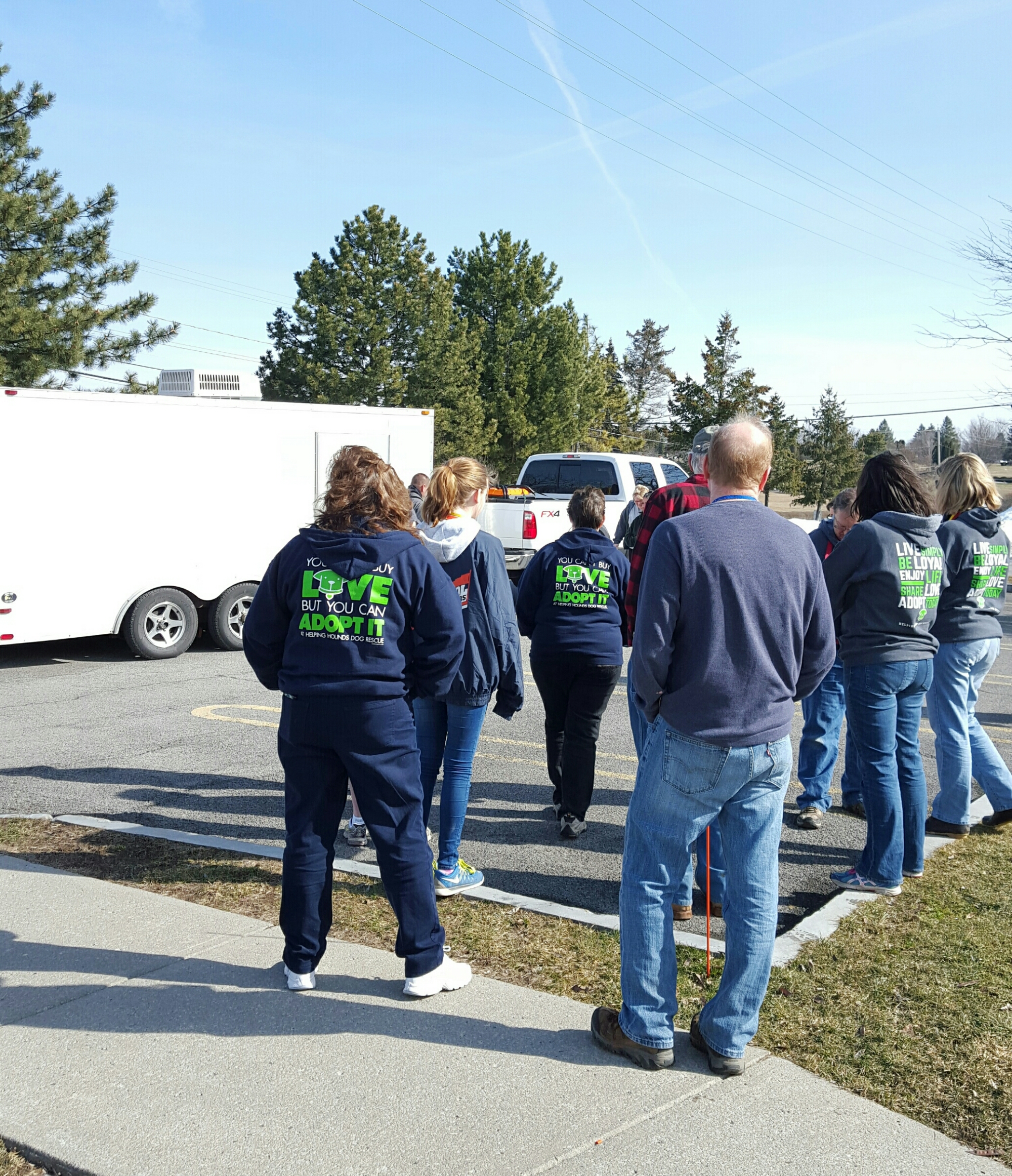 Some dogs are eager to check out their new surroundings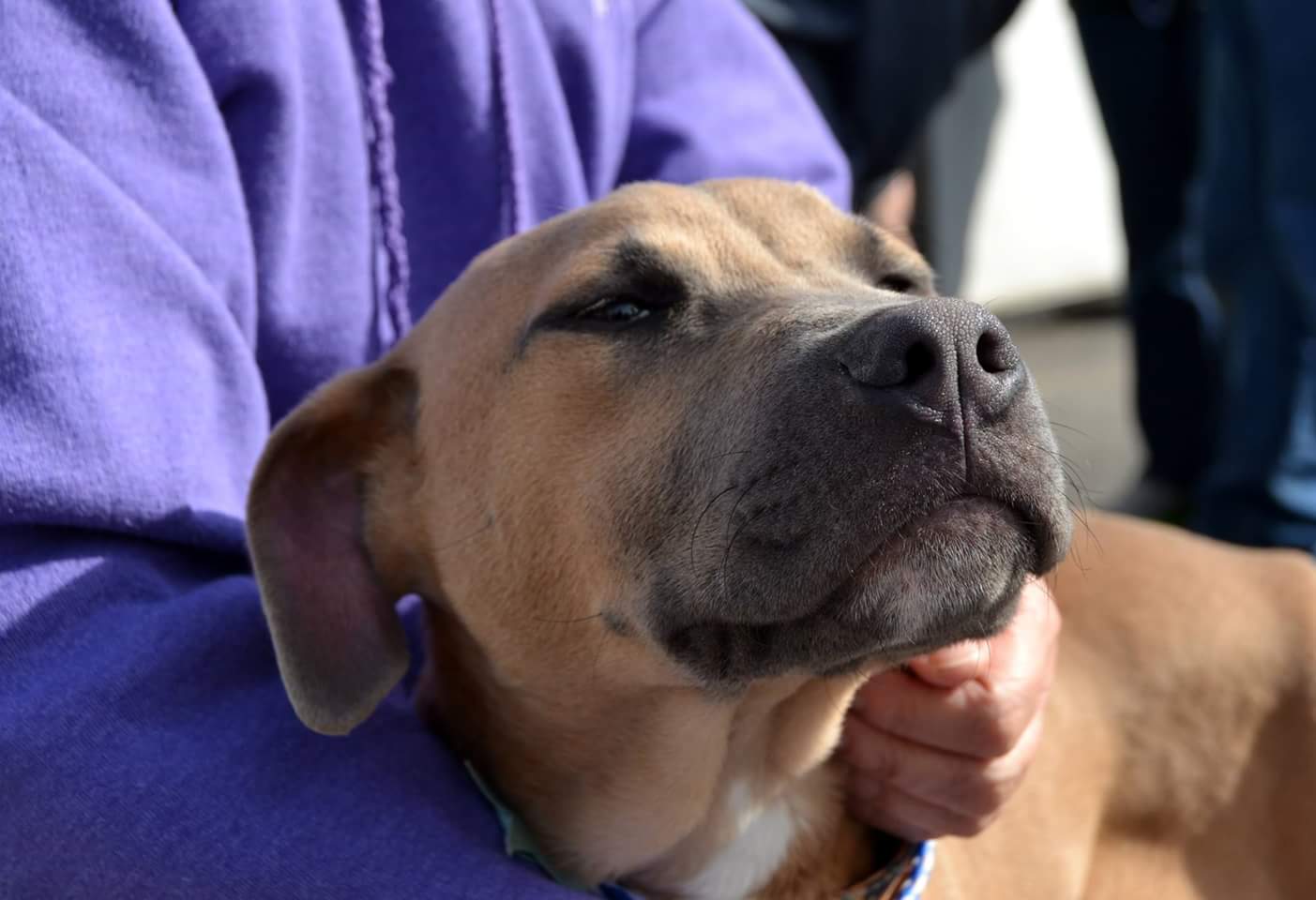 I think I smell that place they call "home!"
others are more cautious,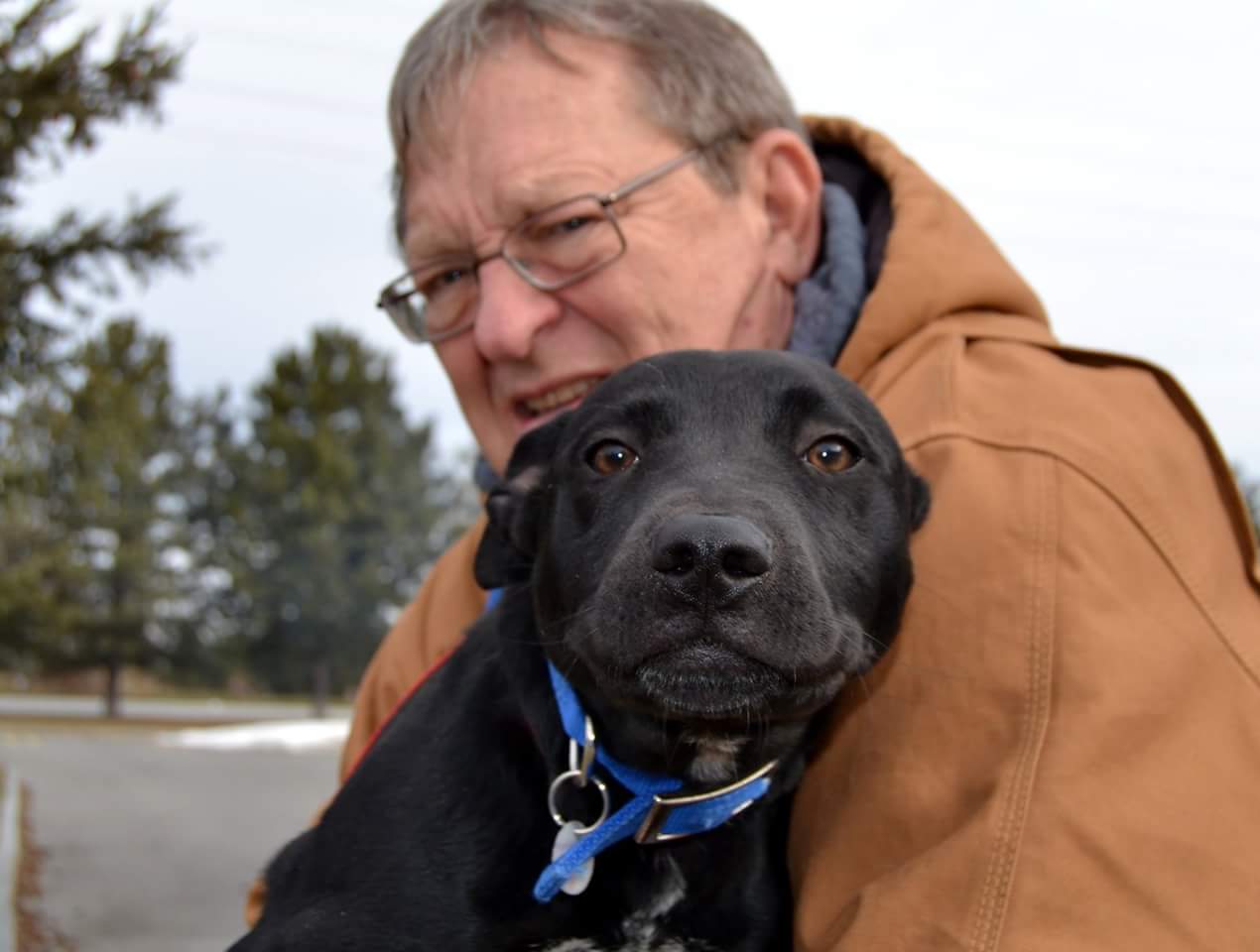 Ziggy leaning into Alan for a little extra assurance
That's an understandable reaction given what most of them have been through just to get here. Calm, crazy or cautious, every dog gets reassuring attention from the minute they arrive.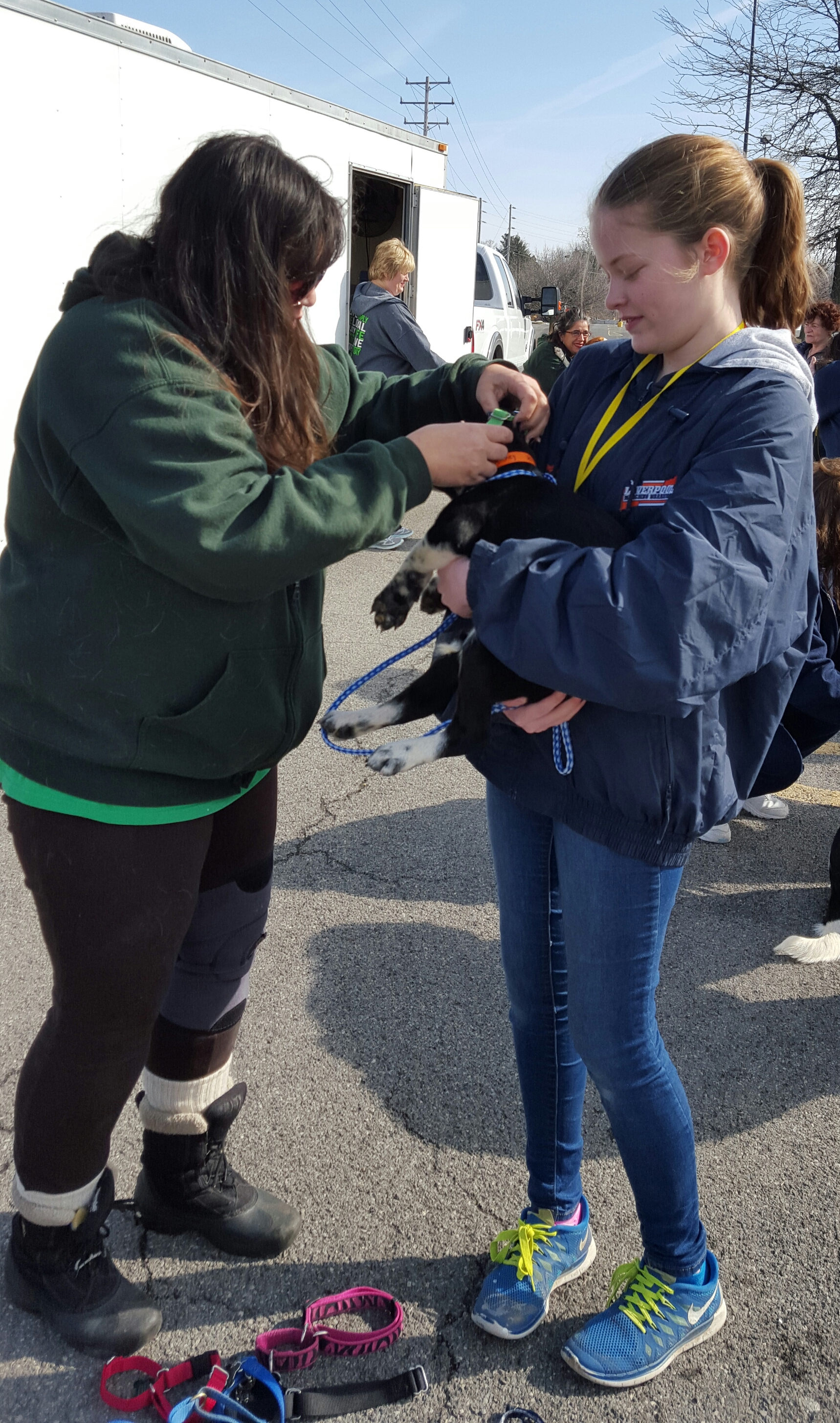 Each dog receives a martingale collar with a Helping Hounds tag and after a quick relief walk, they head inside for a meal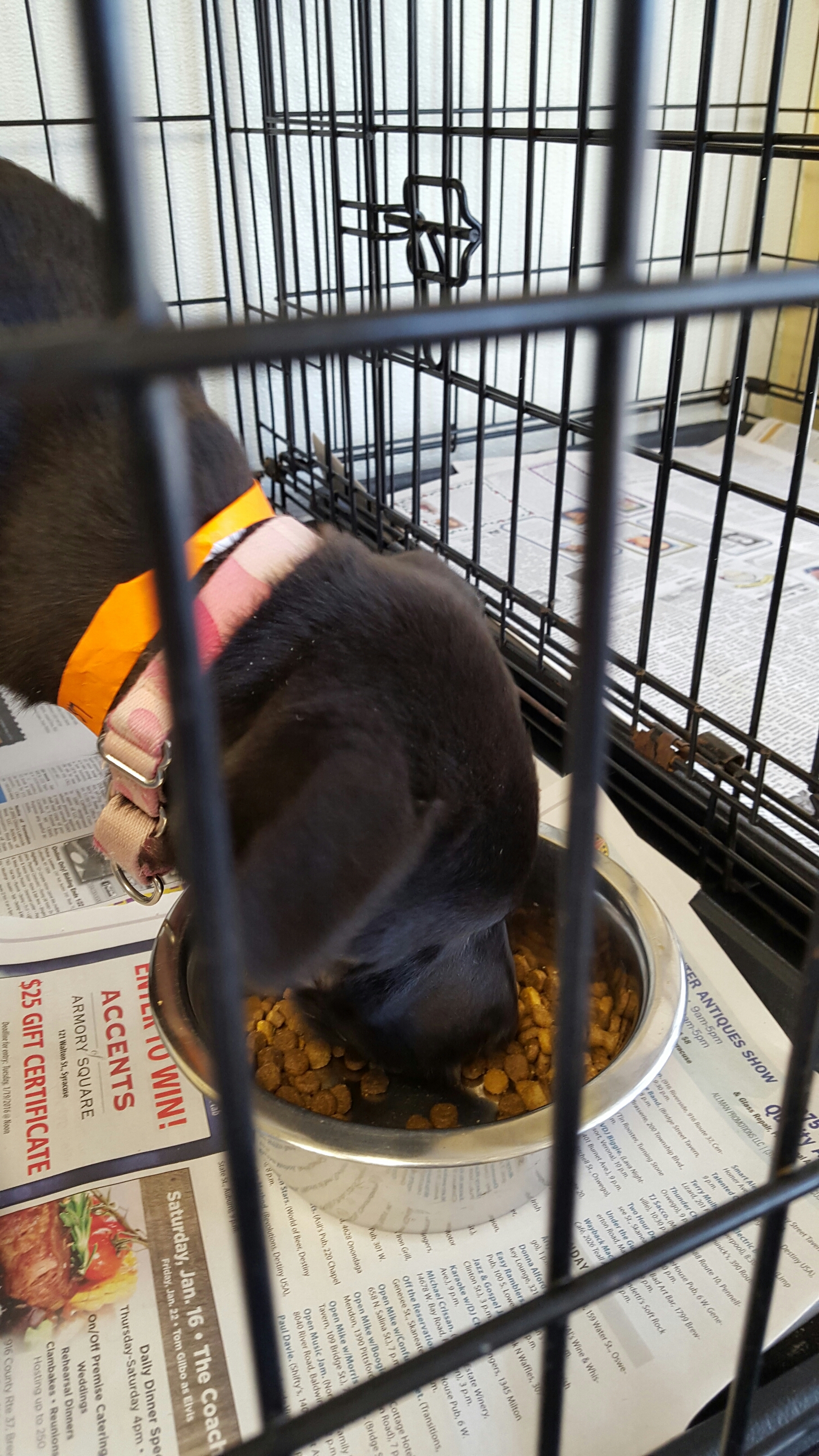 Yum these folks sure know how to feed us pups!
Then it's another round or two of walks (the stress of travel can upset some tummies, so frequent potty breaks are part of the arrival routine.) Some of the volunteer team walk dogs, others stay inside to clean crates, change bedding and refresh water buckets. Dogs who need a little freshening up are given quick baths. One of my favorite tasks is sitting with a trembling pup, wrapped in a towel and waiting for that moment when they relax enough to give a first little kiss.
When the doors open to the public at noon prospective adopters are greeted by guides who walk them through the rooms, answering questions and helping them interact with dogs they may be interested in. Watching the heart connections form between the dogs and their adopters is a truly magical experience.  I never tire of seeing the "gotcha" moment click into place.
This is a photo from 2014 and while its not a great shot it is my favorite photo I have ever taken at the rescue.  I watched this young couple fall in love with Kimbo a local "pit mix," as they waited for a different dog to arrive on a transport which had been delayed. Lucky Kimbo did indeed go home with them that day and the dog they had originally selected from the transport list went home with another family.  Two perfect matches.
For some dogs, that moment takes a little longer
My buddy Buddy, who has been waiting as patiently as a young fellow can for a family of his own. He's one of the local transfers brought over from the city shelter, part of the rescue's efforts to help reduce the over population of bully breed (aka "pit bull") mixes in our local shelters.
and when it happens it is that much sweeter, because while they wait we all fall a little more in love with those dogs every day. The day their adoption photos post on the rescue's page there is a steady stream of "happy tears" comments.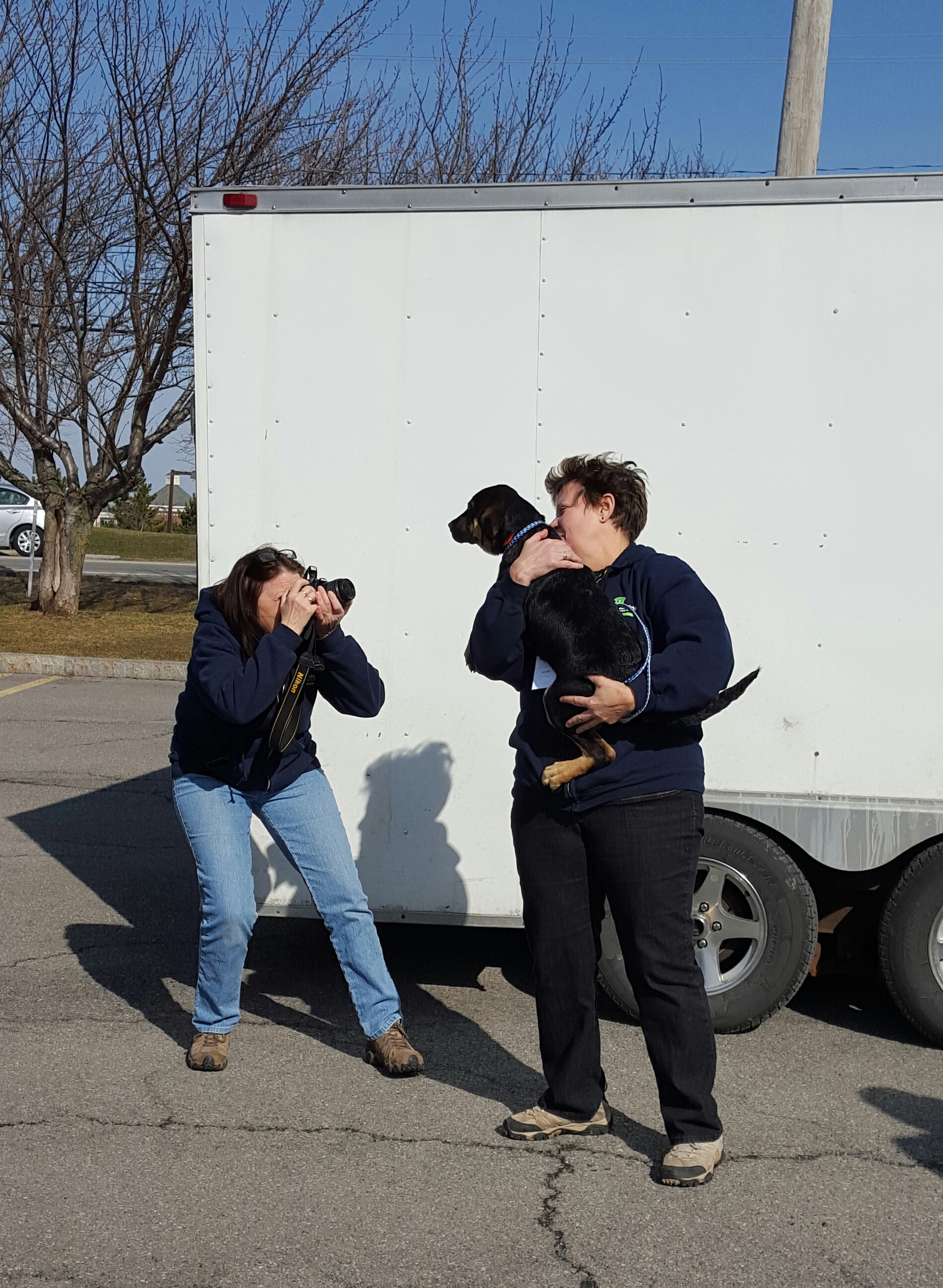 Our amazing photographer Carolin posts an album of the dogs arriving.  The photos soon have a string of comments from their original fosters and rescue sponsors who anxiously follow their journey North to find permanent homes. What selfless and compassionate people they are to take in these dogs for a few weeks as they recover from their spay/neuter surgeries. The personality profiles the fosters send are tremendously helpful in creating a better understanding of each dog's temperment, because the dog's behavior in the rescue kennels vs a foster home is often quite different. Many of the families also pack up "going home" bags with favorite toys, treats, blankets and letters which bring tears to everyone's eyes when the new parents share them with us.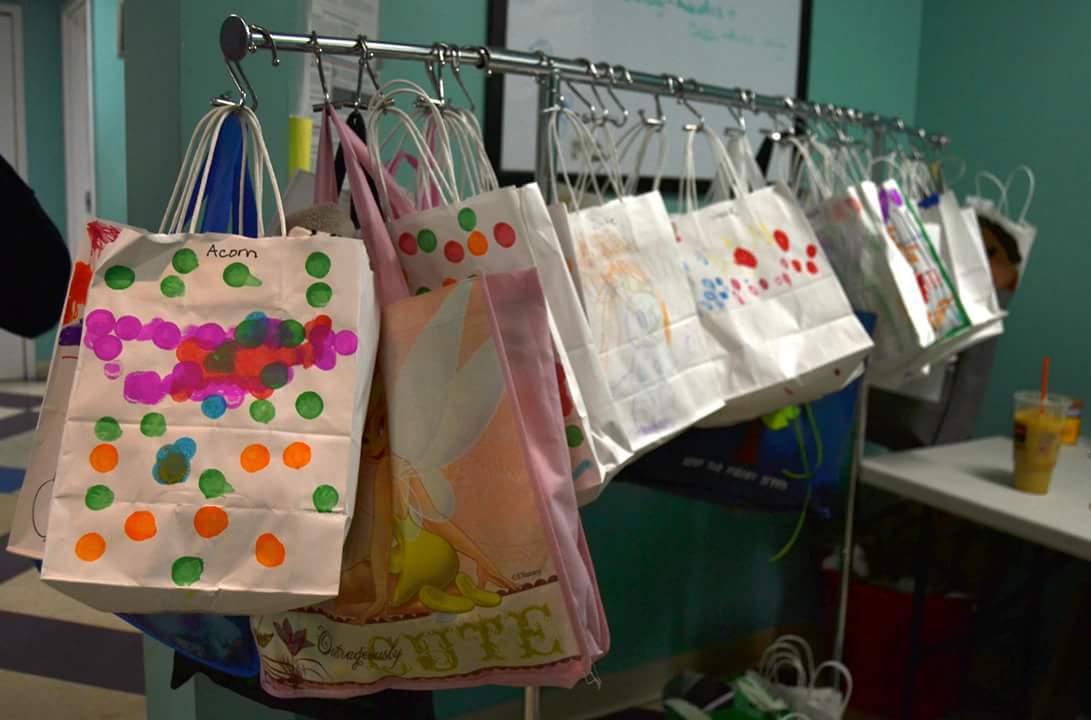 In the days following transports, we all check the daily posts to see who went home. Occasionally a first placement does not work out quite right. It happens less often now because the staff works so hard to make the right match for both adopters and dogs. Besides even dogs that come back don't stay long.
So many dogs, so many stories each one a life saved.
Actually two lives saved, because each successful adoption makes room for other dogs in need, a kind of domino effect of openings down the line: an open kennel at our rescue, a spare bed in a foster home and one more sweet soul pulled from a kill shelter in time.
Like I said, so many dogs, so many stories. It would easily become overwhelming so I make a conscious choice to focus on the hope of the work we do. I am but one human doing what I can do and hope is what keeps me going.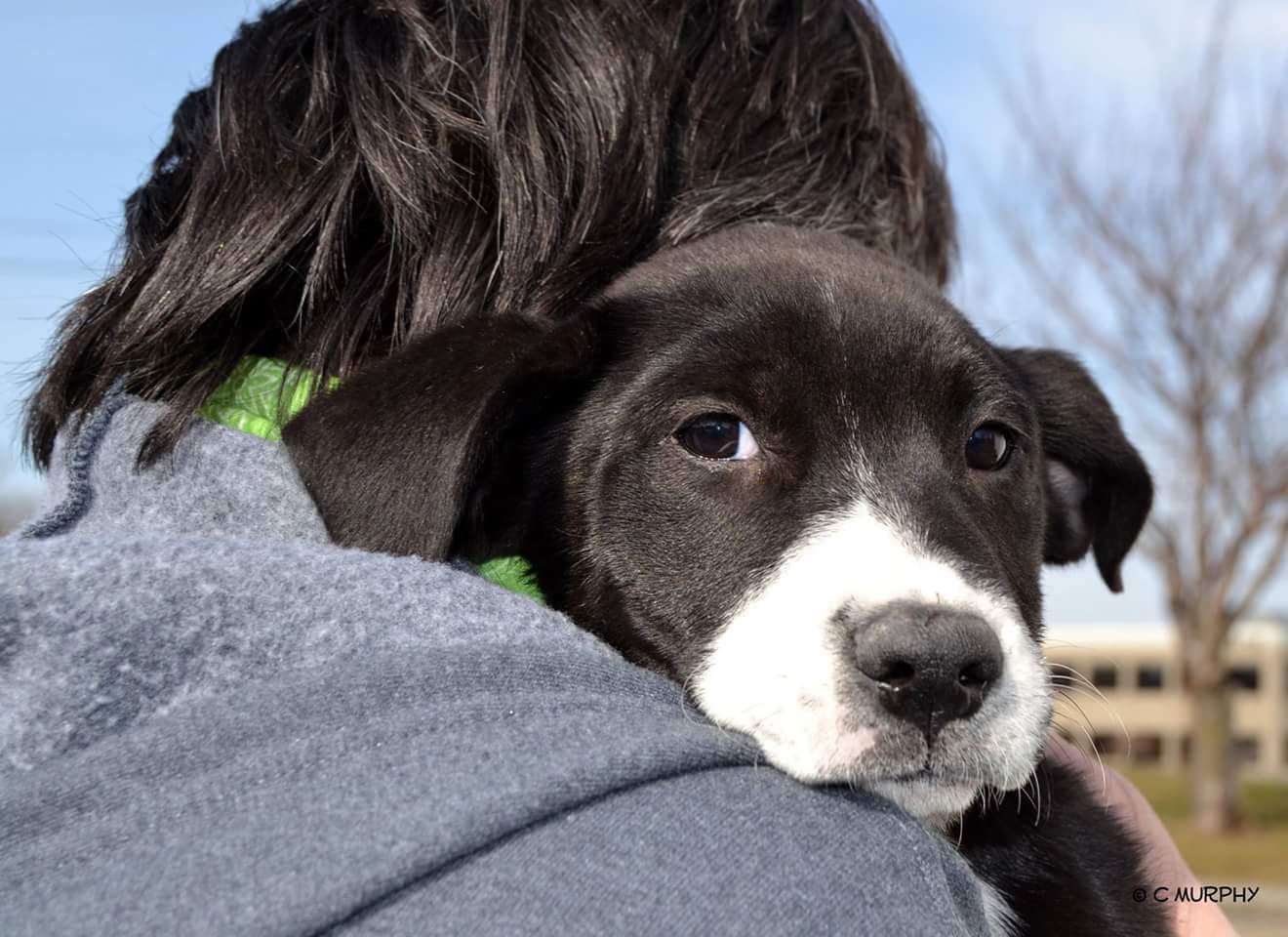 Photo courtesy of Carolin Booth Murphy
Walk gently on the path my friends and may adventure find you ready.
Editorial Note:  Sunday's at the Rescue is a series of posts about my experiences working with rescue dogs.  It is named for Sunday, a sweet young dog who came through the rescue where I volunteer, stole a piece of my heart (as so many of them do) and got herself adopted into a great home.