So fellow travelers, come with me to a land of pure imagination (cue Willy Wonka Theme.)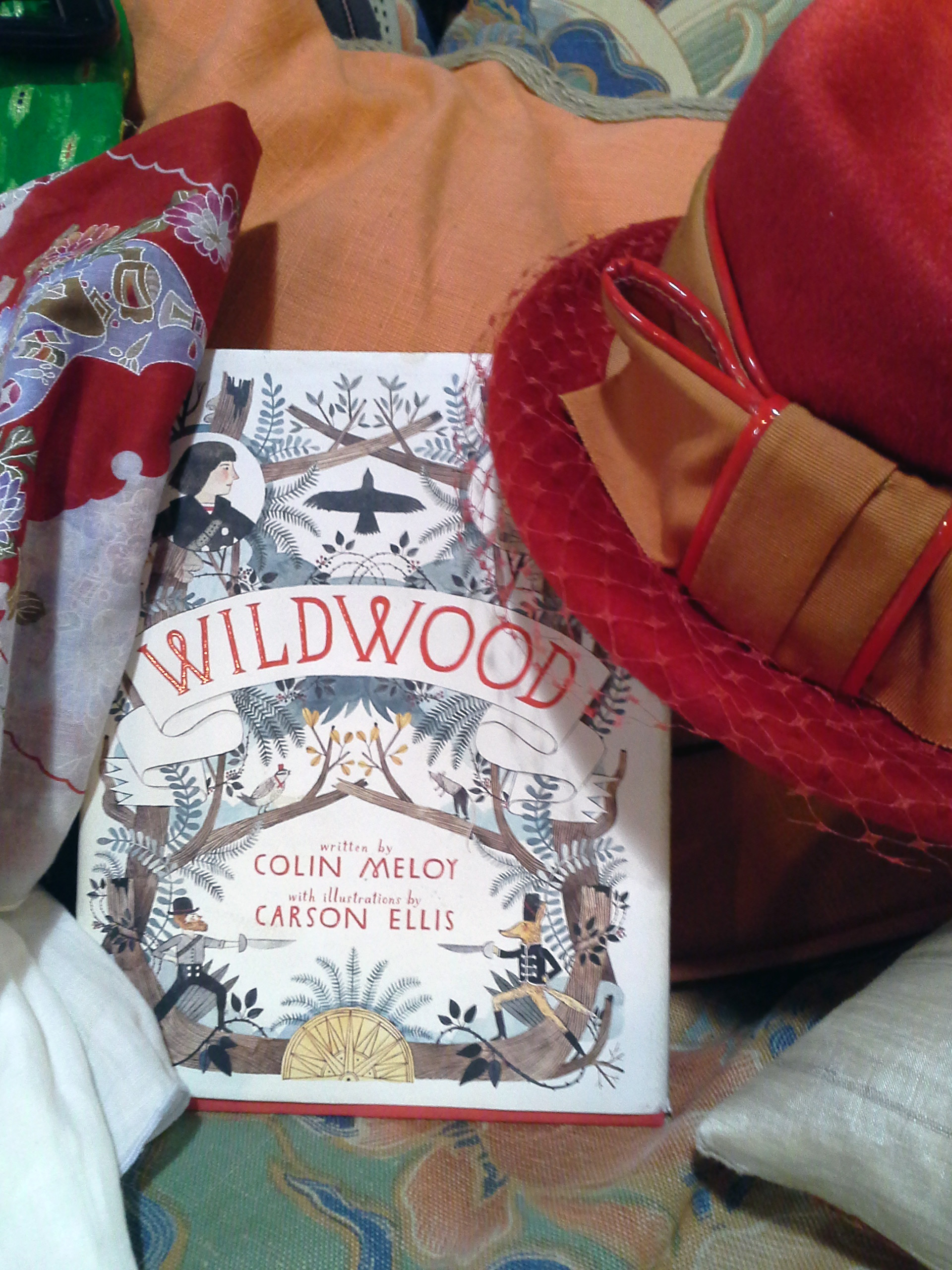 One of the finds I came across last year while treasure hunting in Portland was the children's novel Wildwood. Written by  local musician Colin Meloy (lead singer of the Decemberists) I first discovered the book in Powell's, but did not purchase it, an omission I regretted almost immediately.  So a few days later, when I came across a hard cover copy in one of Portlands fabulous vintage shops (soon to be featured in a post of their own) I instantly added it to my pile of treasures.
Wildwood is an engaging story of a young girl's quest to save her baby brother who is kidnapped by crows from the Impassible Wilderness, which for some mysterious reason the heroine is quite able to enter when others cannot. The mystery of why is part of the secret world and an unknown past she discovers while searching for her brother.  The series has (of course there were sequels) all the elements of my favorite childhood novels; there is adventure, weird plot twists, lots of animals, mystery, fantasy and of course magic. Adults are supposed to know better than to willingly suspend their disbelief so easily. Yes, I do have an excuse to read current children's literature to find books for our special needs students (most of whom read well below a fifth grade level)  but I readily admit I have no trouble immersing myself in fantastic other worlds. Give me a strong female character who must face self doubts, over come fears and break a good number of "rules" to fulfill her mission and I'm hooked.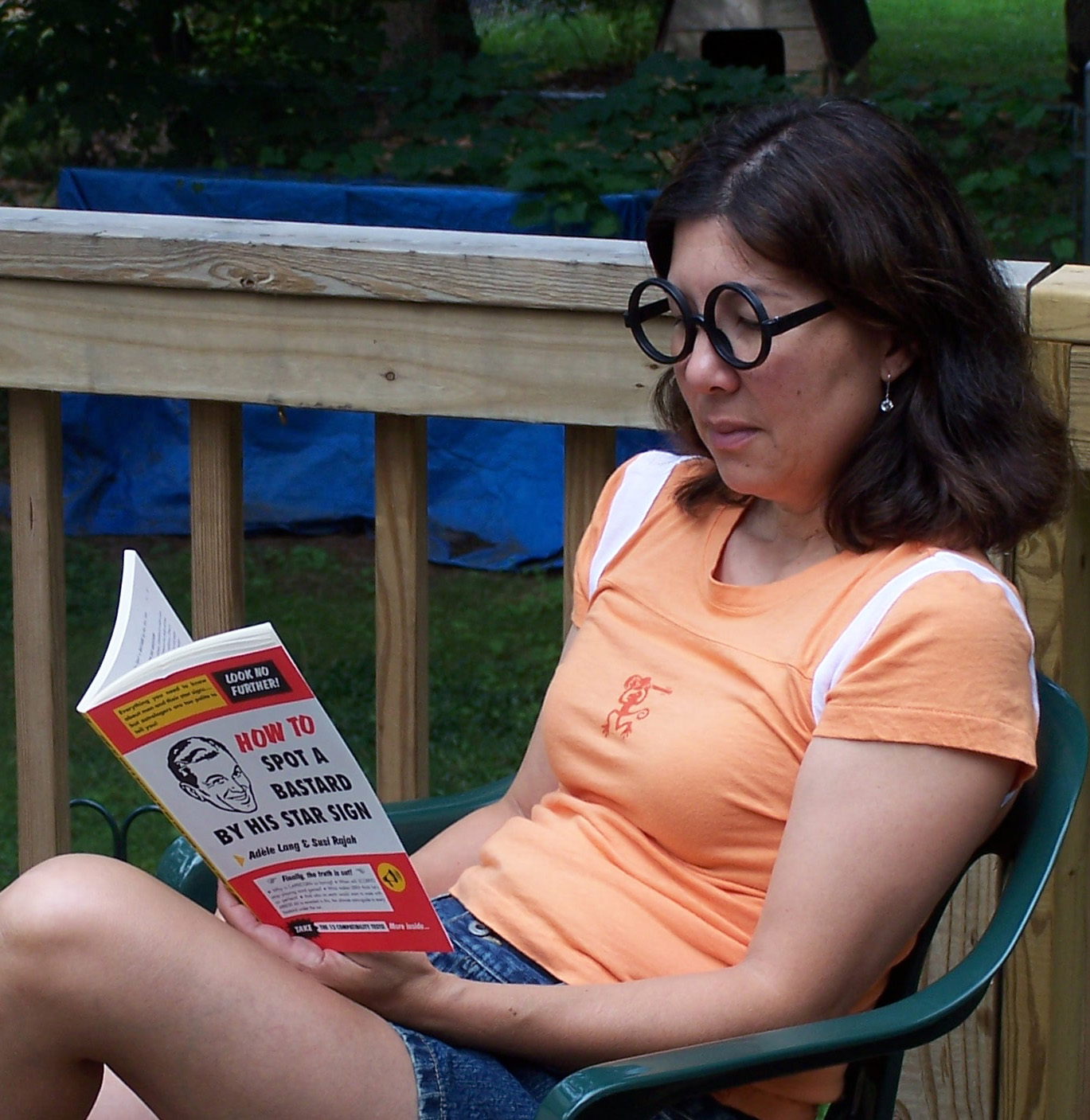 Reading with my Harry Potter Glasses back in the days before I needed my real Harry Potter glasses.
So on this return trip to PDX, I was thrilled to find a hard cover edition of Under Wildwood, the second book of the series at Powell's SE Hawthorne Boulevard location.  Why yes, I could have ordered it on Amazon anytime this past year after finishing the first book. What would be the point of such a non magical acquisition? Like the first book, I had to do some treasure hunting to find book two; Powell's main store only had the paperback editions. Ever since my original paperback editions of the seven Narnia books fell apart while reading them to my daughters, if I find a series that's a keeper, I collect all the books in hardcover.  When we move, I expect those hardcover books will be among the few possessions I deem worthy of shipping.
As a kid, reading provided a welcome escape from the isolation of being someone who didn't quite fit in. I was more likely to spend time collecting bugs than playing with Barbies, more interested in climbing trees than braiding hair and often picked on for being short,"slant eyed" and eating rice with sticks. Reading opened my mind to different ways of seeing the world and created a thirst for knowledge and adventure which remains with me.  Even now, my reading choices lean toward nonfiction, mysteries and novels other people often find "strange."  The Unlikely Pilgrimage of Harold Fry by Rachel Joyce comes to mind.  While there is no wizardry in the story line, there is a kind of magic in the transformation which Harold and (spoiler alert) his wife experience.
Perhaps I am drawn to mystics and magic because I find humanity's inhumanity painfully excruciating to witness. In my first career as a video journalist I was always grateful for the feature assignments which let me tell stories of hope and inspiration. As a mother, and now an educator, I realized I had to keep telling those stories of hope to my daughters and students. "Kindness is my religion," a smiling Dalai Lama reminds me from the inspiration board at my desk. To live that truth takes more than faith. For me it requires constant encounters with moments of magic, encounters which happen most often when I seek renewal in nature.
If I had returned to Portland in search of both home and magic, then there would have to be some hiking expeditions undertaken and there was something about the trails of Tillamook Forest just west of Portland which was calling us back. It would be a hike with a story to remember.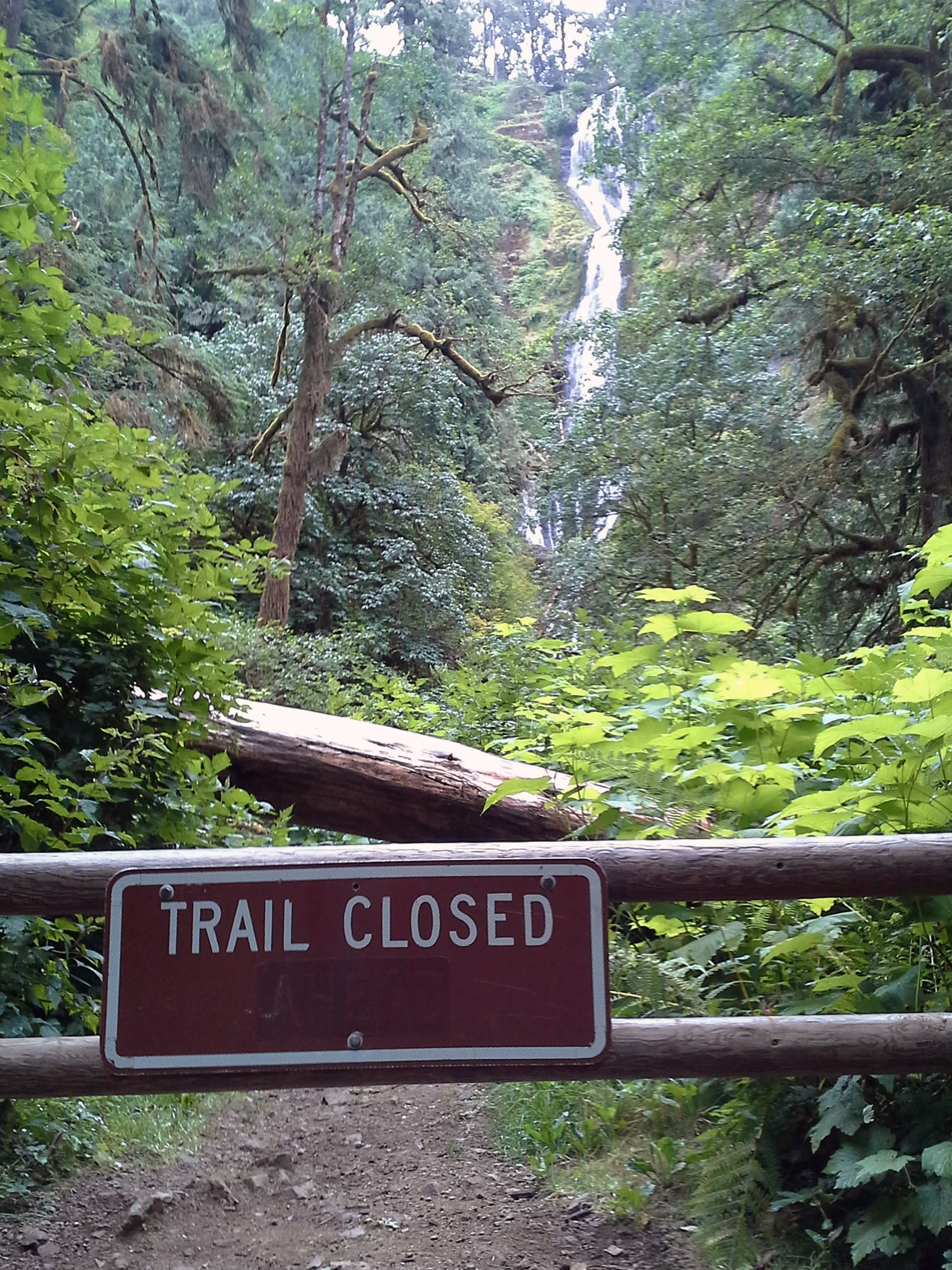 To be continued
Walk gently on the path my friends and may adventure find you ready.