So fellow travelers,
"When the Rational part of our mind becomes too dominant our entire focus stays trained on our needs and accomplishments. Everything becomes stressful, competitive and ultimately unfulfilling because we believe we have to skew everything to fit those needs."  Angelic Messenger Cards by Meredith Young-Sowers.
"I went to the woods because I wished to live deliberately, to front only the essential facts of life, and see if I could not learn what it had to teach… I did not wish to live what was not life. "  Walden Pond  Henry David Thoreau.
I first read Walden Pond in seventh grade; I was just twelve years old. I am sure I didn't grasp it's full significance on that first read through but it did have an impact on me and I came back to it several times. I grew up in a family whose idea of "roughing it" was staying in a hotel without television. Make no mistake, I am grateful for the phenomenal experiences we had traveling throughout Europe and Asia. Still to this day, I am the only member of my extended family who considers camping enjoyable.
Somehow through those formative years I managed to glean enough experiences in nature to realize it's importance in keeping me centered. I know when I feel my focus slipping into the realm of anxiety, it is time to get out of my head and get outdoors. Sometimes it's as simple as a ten minute meditation by my garden pond, where the sound of a little waterfall brings me back to center.
Sometimes it takes a day hike to a favorite vista to shift my perspective.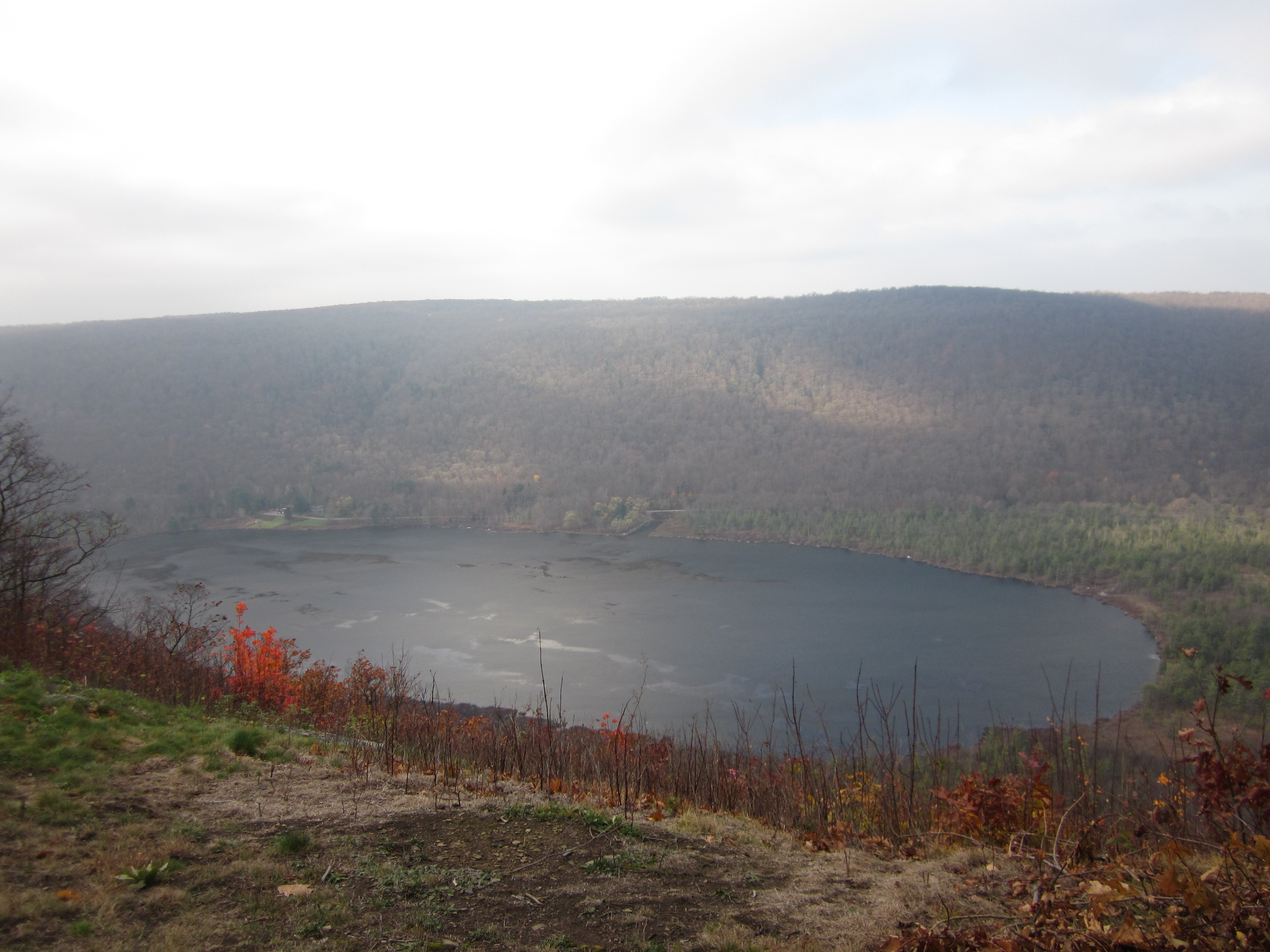 Hang Gliders Point, Tinker Falls Trail  Tully, NY  (For the record I don't hang glide,  I just admire the view)
Once in a while it requires a more extensive expedition, perhaps a few days camping where there's access to several trails. I attribute my relative contentment with life in Upstate New York to the abundance of place where I can connect with nature.  This diversity and accessibility of parks and trails from the wild Adirondacks to the wine rich Finger Lakes, not to mention the shores of one of the Great Lakes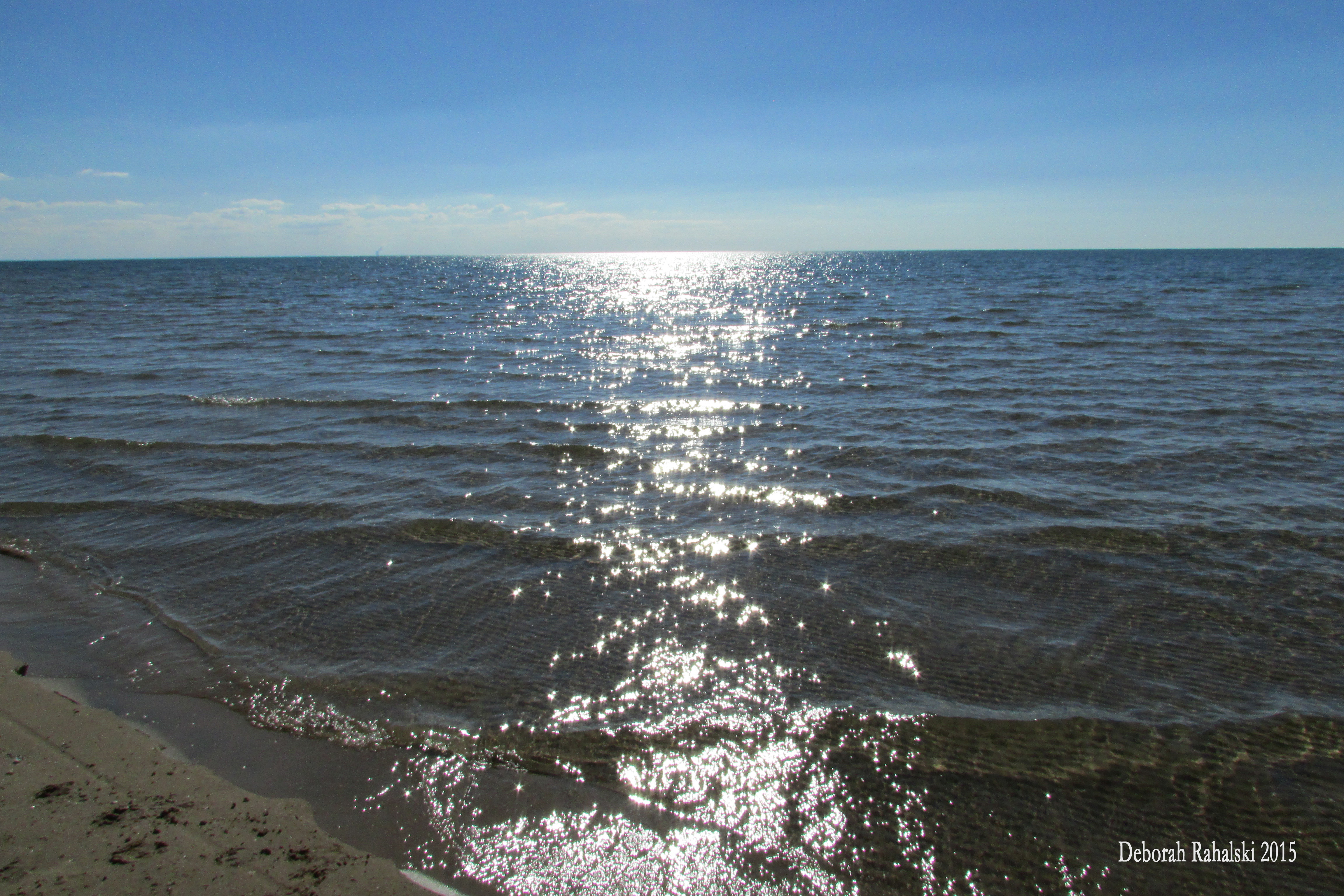 Southwick Beach, my favorite NY State Park on  Lake Ontario 
less than an hour drive from my front door has kept me content even through the harsh winters we endure.  Content, at least until this past winter when record breaking cold and snow finally pushed me across a line. Call it The Winter of My Discontent, if you will, but this was the year I officially joined the "planning to retire anywhere but here" club. Looks like my "to be hiked" list of ADX trails will need some prioritizing.
Partially by intention and mainly by association, I have raised our daughters to value the gifts of the natural world.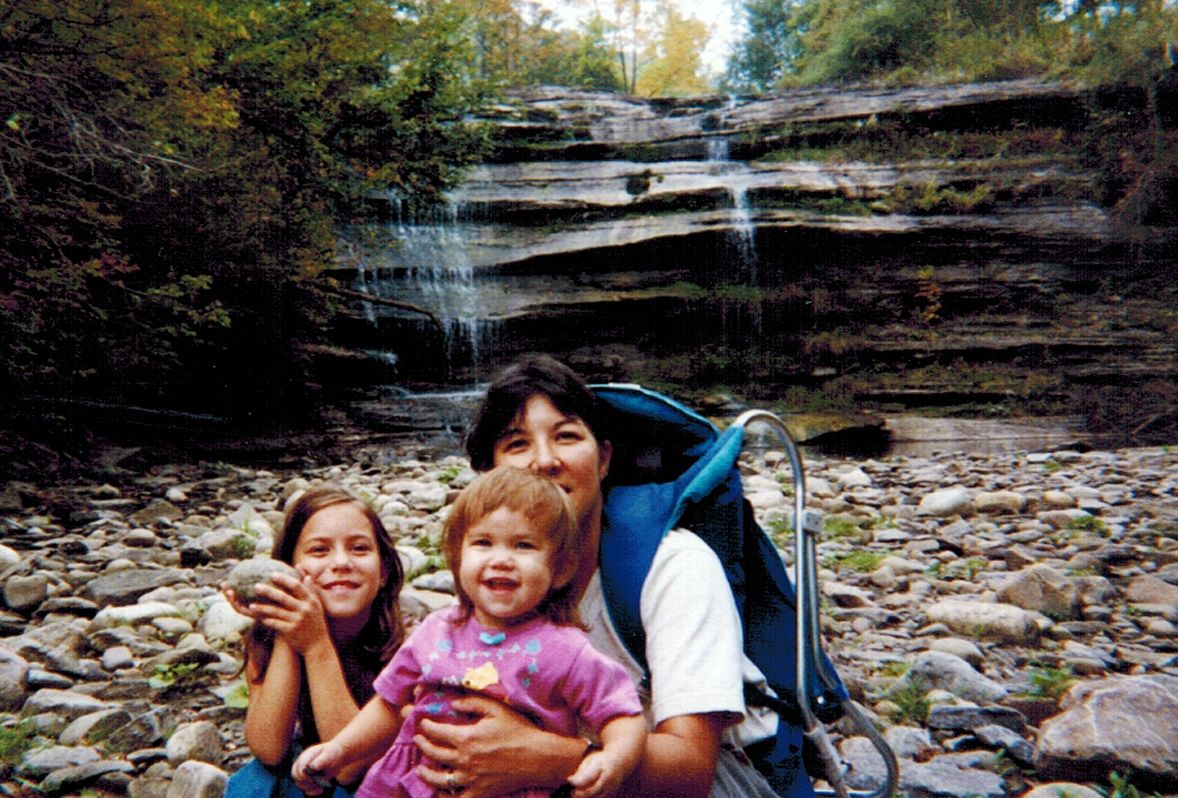 Hiking at Pixley Falls State Park with favorite oldest daughter and favorite youngest daughter. 1998
The variety of  hiking trails and camping spots within a days drive of the city is one of the reasons my daughter and son-in-law moved to Portland. These are after all the kids who had their post wedding brunch along the shale rock shelf at Ithaca Falls.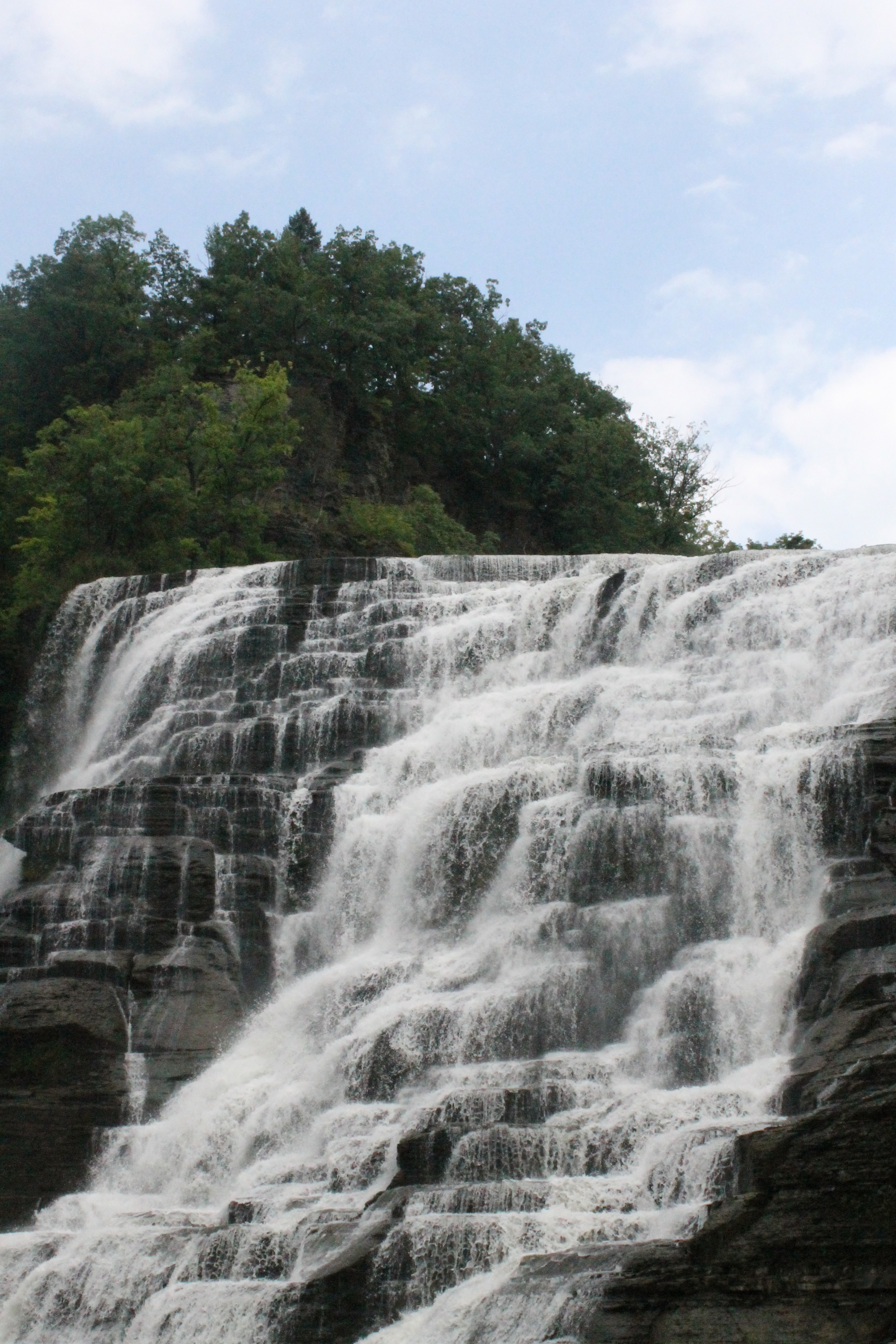 Since access to an abundance and diversity of nature would be a requirement of any area I might consider moving to, I planned last year to check out as many hiking trails and scenic locations as possible during our trip to Oregon. We did several hikes, some on the coast,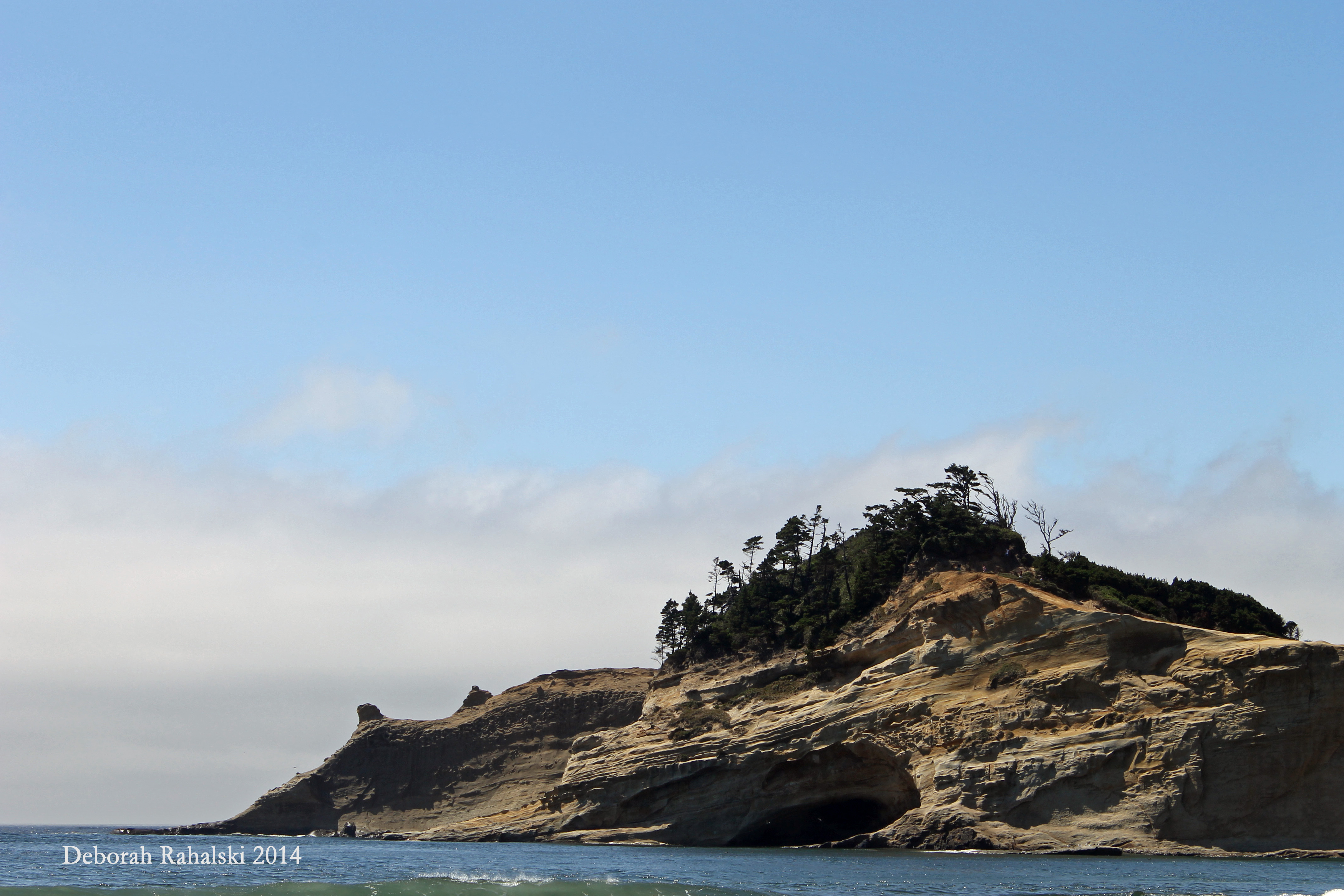 Cape Kiwanda,  Orgeon Coast. We trekked along this rock ridge out to the ocean .
some in the breathtaking Columbia River Gorge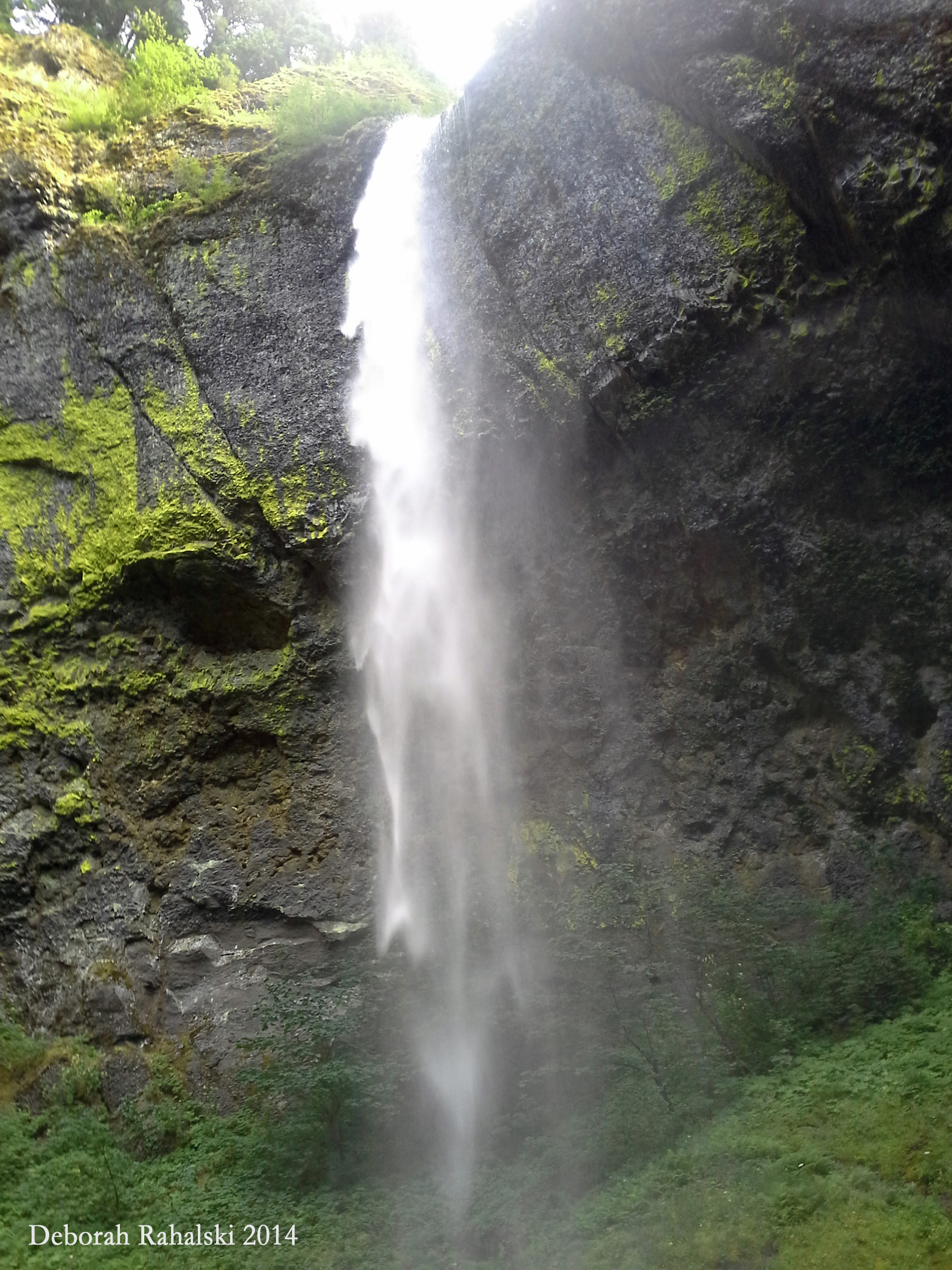 Elowah Falls, our favorite find along the Columbia River.
and an unforgettable spectacular sunset hike at Crater Lake.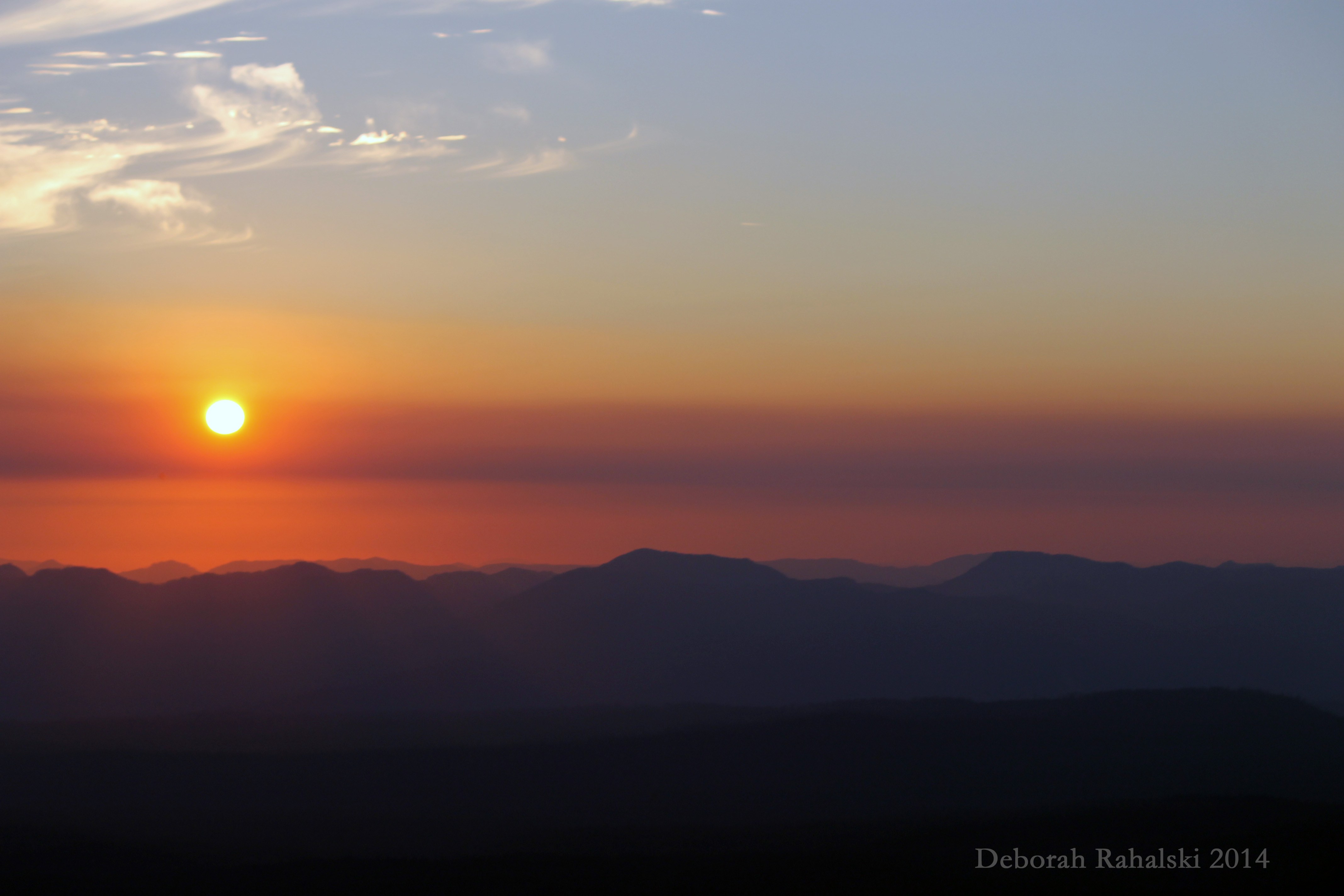 Cascade Mountains at sunset, Crater Lake National Park, Oregon.
The proximity to nature, even when within the city limits of Portland made a deep impression on me. How could I not be affected by catching a view like this when I was just driving to a grocery store?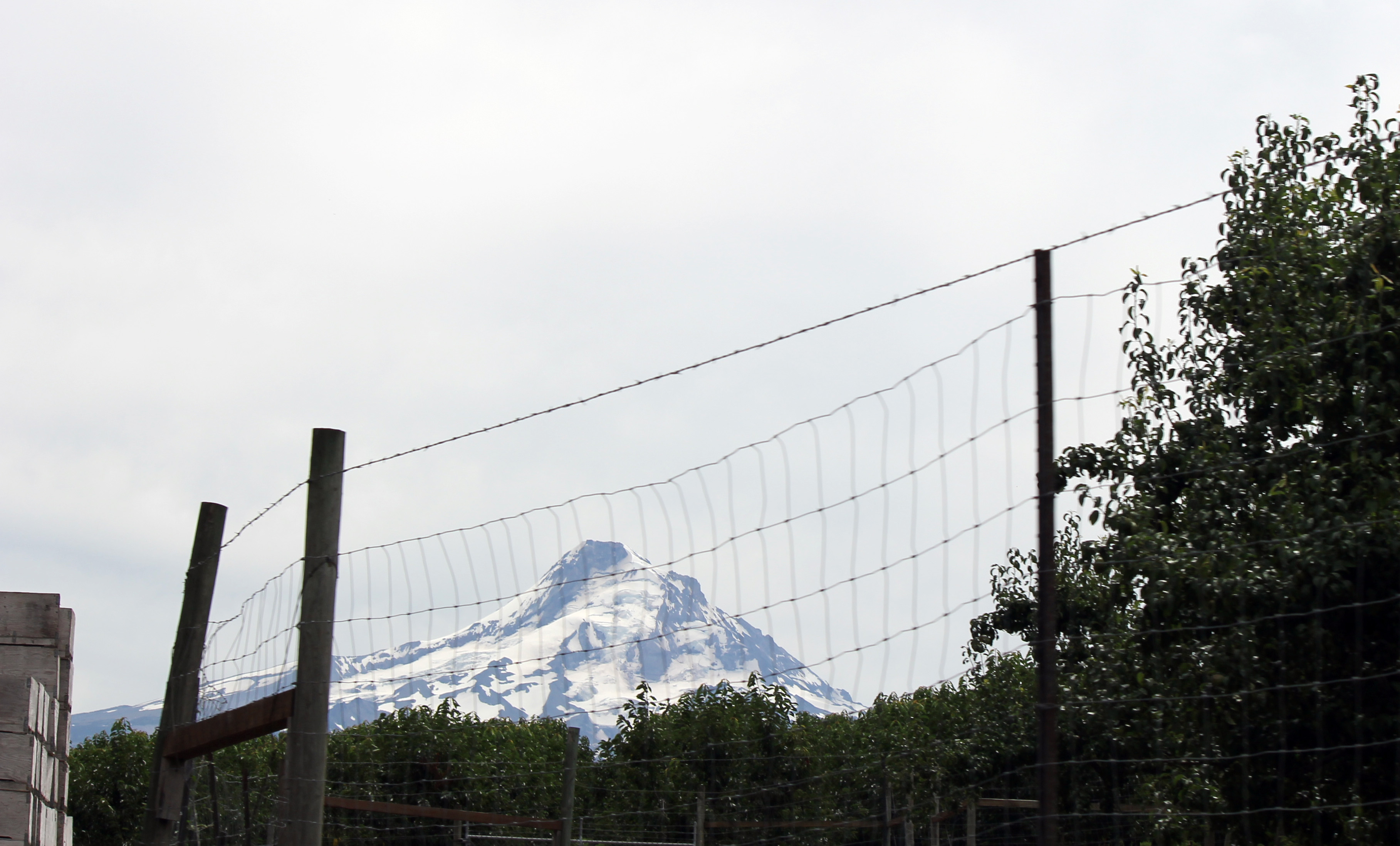 Typical roadside view of Mt. Hood.
As part of my quest to test if my feelings were well founded, or merely the effect of first time impressions, I had plenty of potential hikes on this year's itinerary. Tillamook Forest was a first priority because it was on my younger daughter's list of things she wanted to do on this trip. We had driven through the forest on our way to the coast last year and it left an impression on her. Since she was only staying in Portland for four days then heading home to get back to work and her other summer plans we made sure to fit in as many of her requests as possible. So we planned a day trip with a stop at Tillamook Forest Center on the way to our older daughter and son-in-law' s favorite beach.
My preliminary research indicated there were quite a few trails in Tillamook Forest, some under a mile and others which connected to trails extending beyond the park all the way to the coast about 25 miles to the east. Our plan was to stop at the nature center and pick a short hike from the trailheads there.
Sometimes things do not quite go according to plans.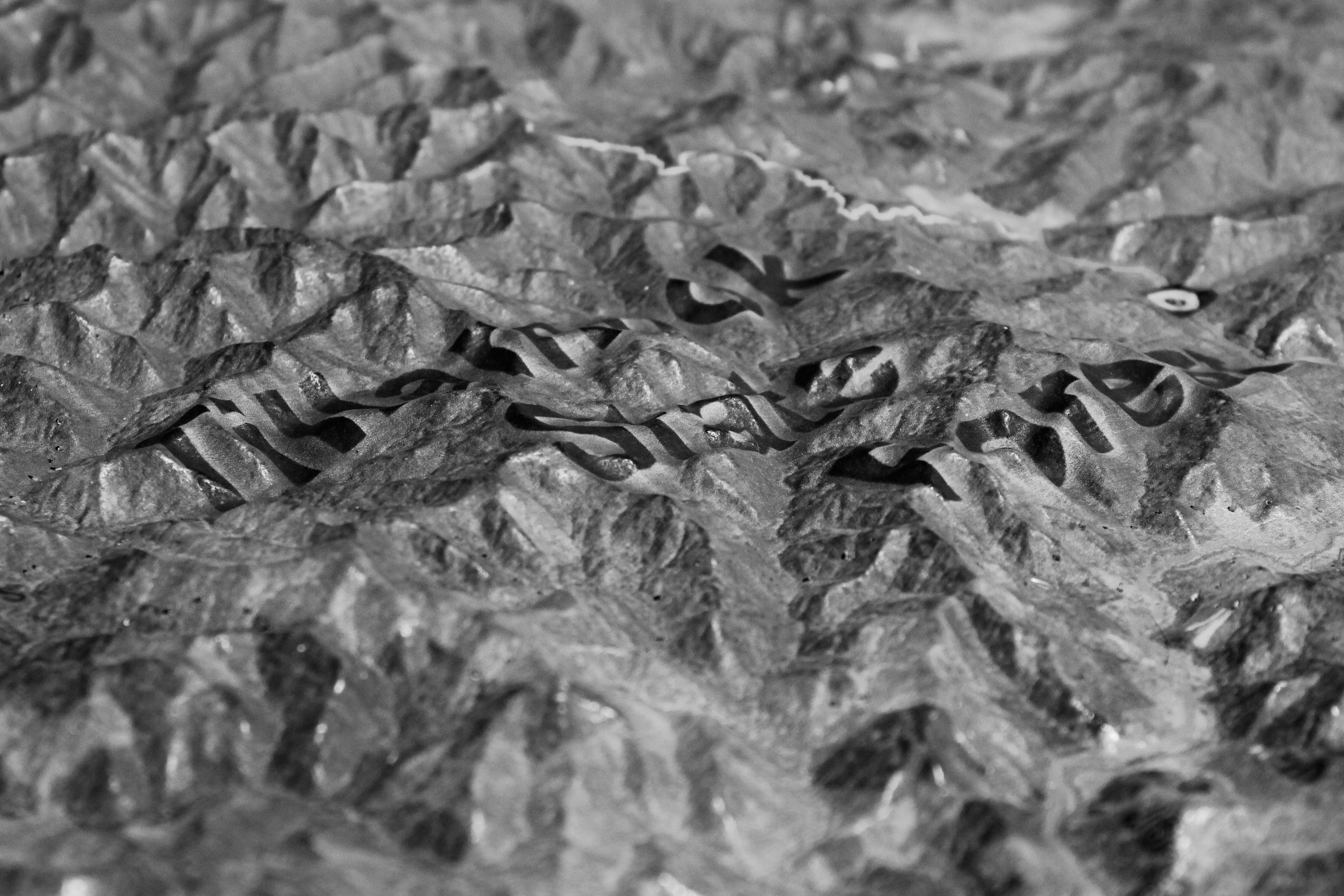 closeup of the relief map at Tillamook Forest Center
to be continued…
Walk gently on the path my friends and may adventure find you ready