So fellow travelers, lots of sadness in the world these past few days, including a personal loss in our own family; a passing not unexpected yet one which occurred sooner than anticipated.
Finding a post in my inbox about a celestial event* was a timely reminder of the healing power in the simple act of looking up. A simple yet significant truth: it takes more effort to maintain a frown if we tilt our head back and look up. It is also harder to hold a smile if our heads are bowed down.
As our family walks through the process of bidding a cherished elder member goodbye I will remind myself to look up to seek and honor the Light of the newest star in heaven. I will take that Light in my heart and send it out with peace, comfort and hope to all those who are bidding loved ones goodbye.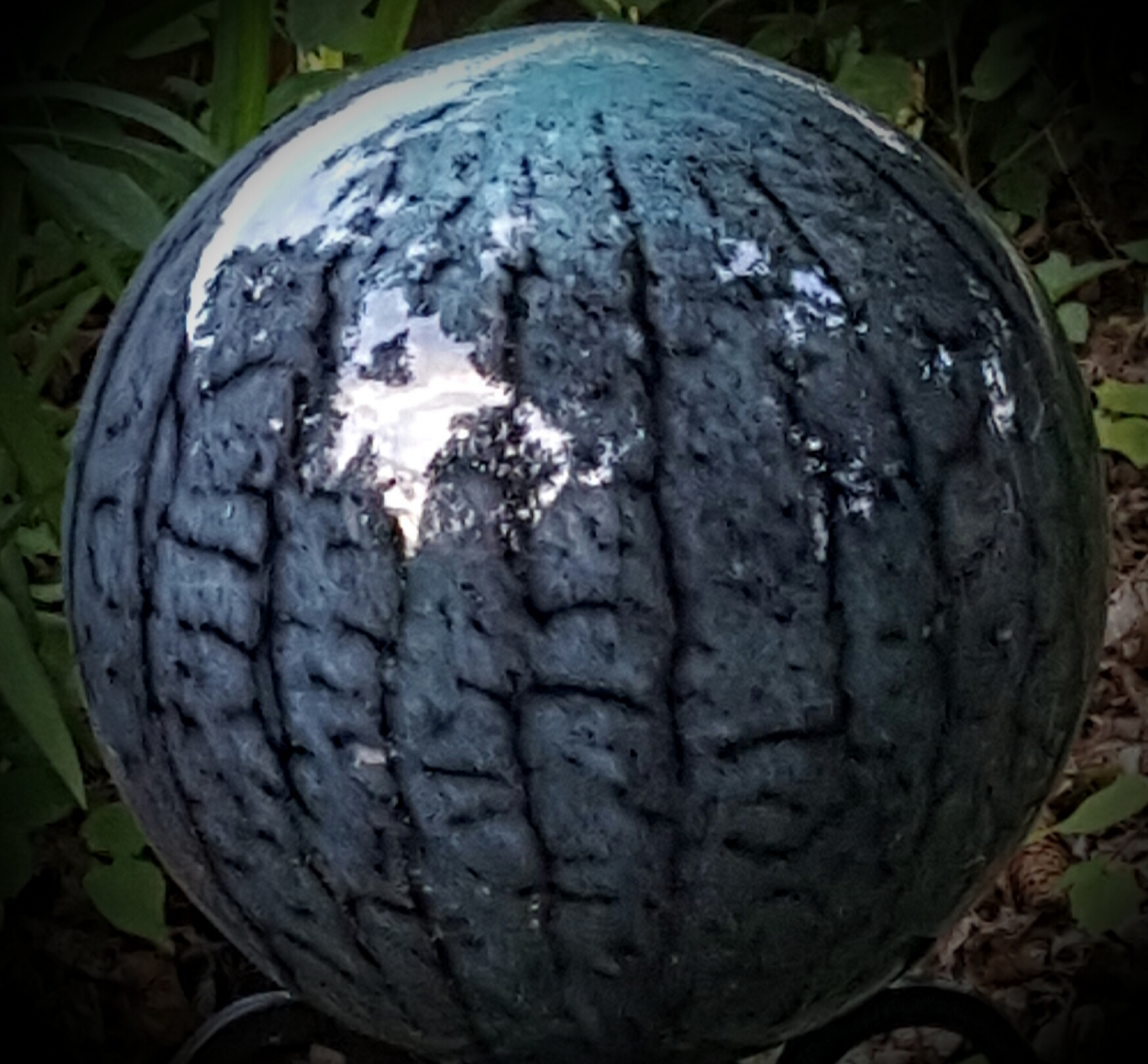 Sky reflections in my garden gazing globe
Walk gently on the path my friends and Godspeed to all souls traveling homeward these days.
*You can read about the current celestial event here