So fellow travelers, cleaning off the deck on this warm breezy morning I found two little sticks which looked like letters. Smiling, I looked around for one more shape I needed. Right at that moment a flower fluttered down from our little dogwood tree which blossomed last week for the first time since we planted it almost a decade ago.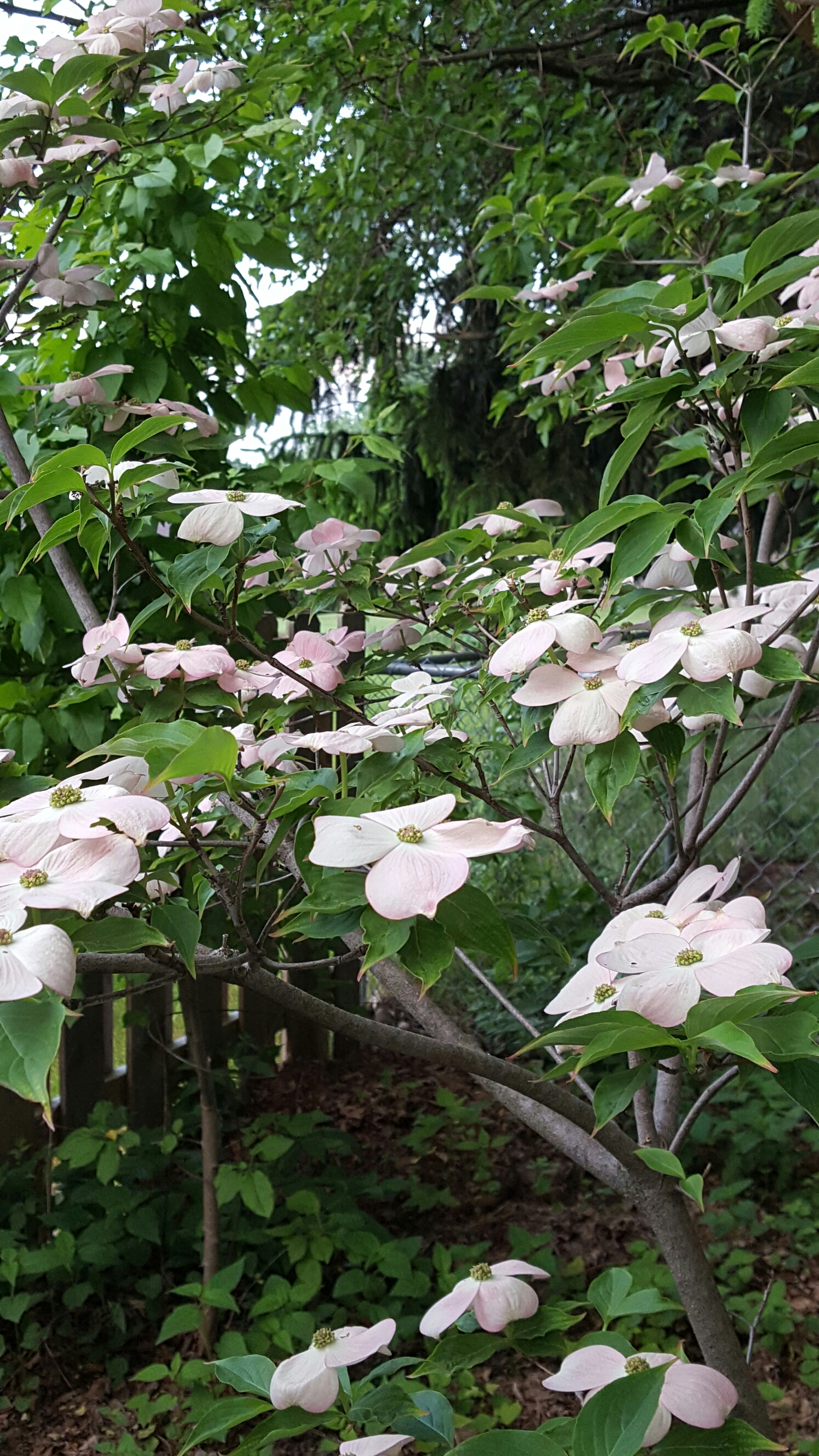 Miracles are all around us everyday. We find them when we need them most.
One fallen flower
   Two random twigs
       Three wondrous letters
          For all a gift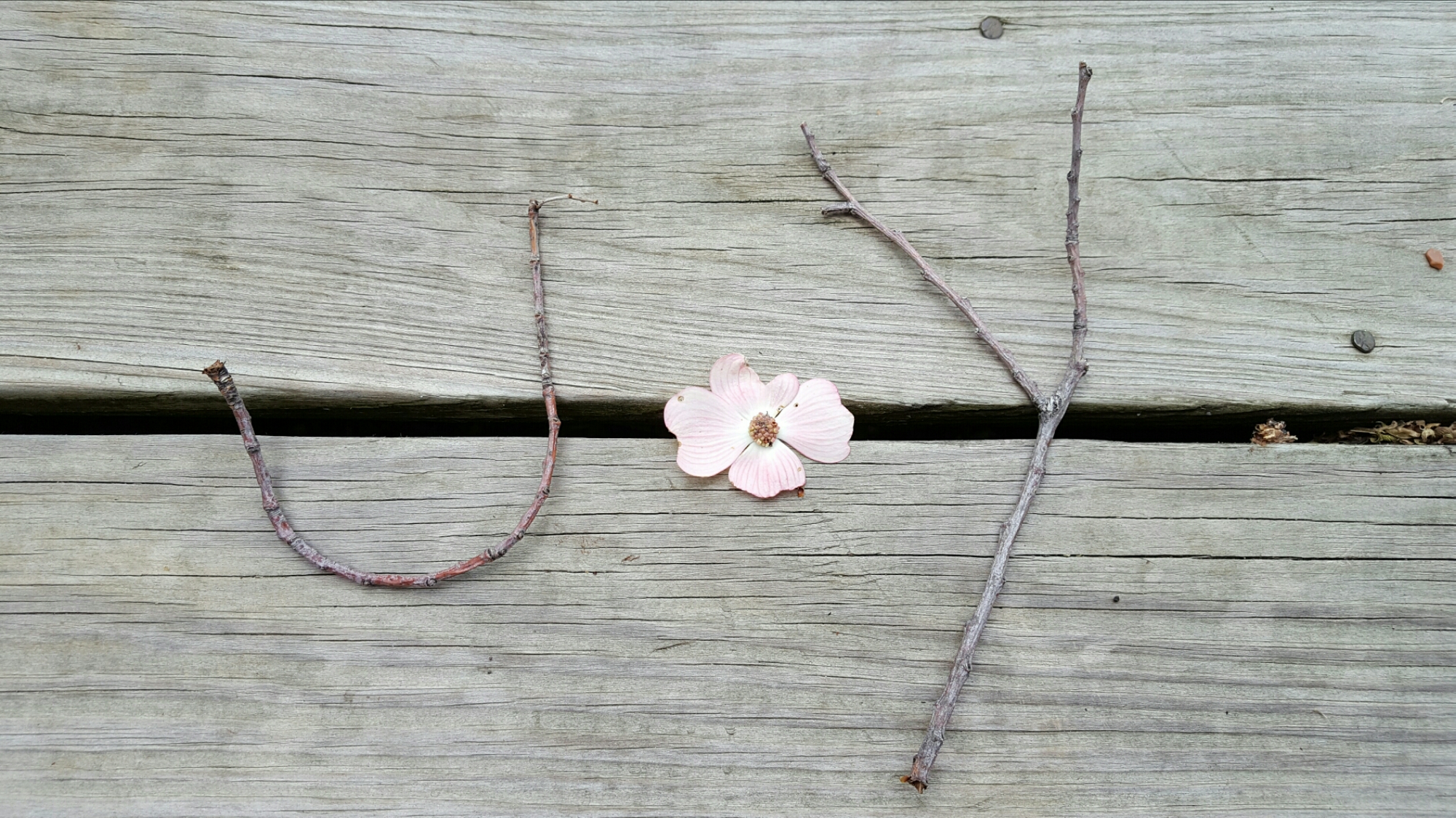 Walk gently on the path my friends and may adventure find you ready.