So fellow travelers, it's been a strange couple of days.
My original plans for the holiday weekend were derailed by a random digestive rebellion. No extended time with the new rescue dogs who arrived early Saturday, no hikes, bird walks or picnics, no visiting with friends camping at local state parks. Yesterday, feeling somewhat better, I took our dog out early. We were greeted by a coll refreshing breeze and magical light which gave me this beautiful image. As I stood taking in the energies of this glorious moment I swear I heard those pretty purple bell flowers ringing.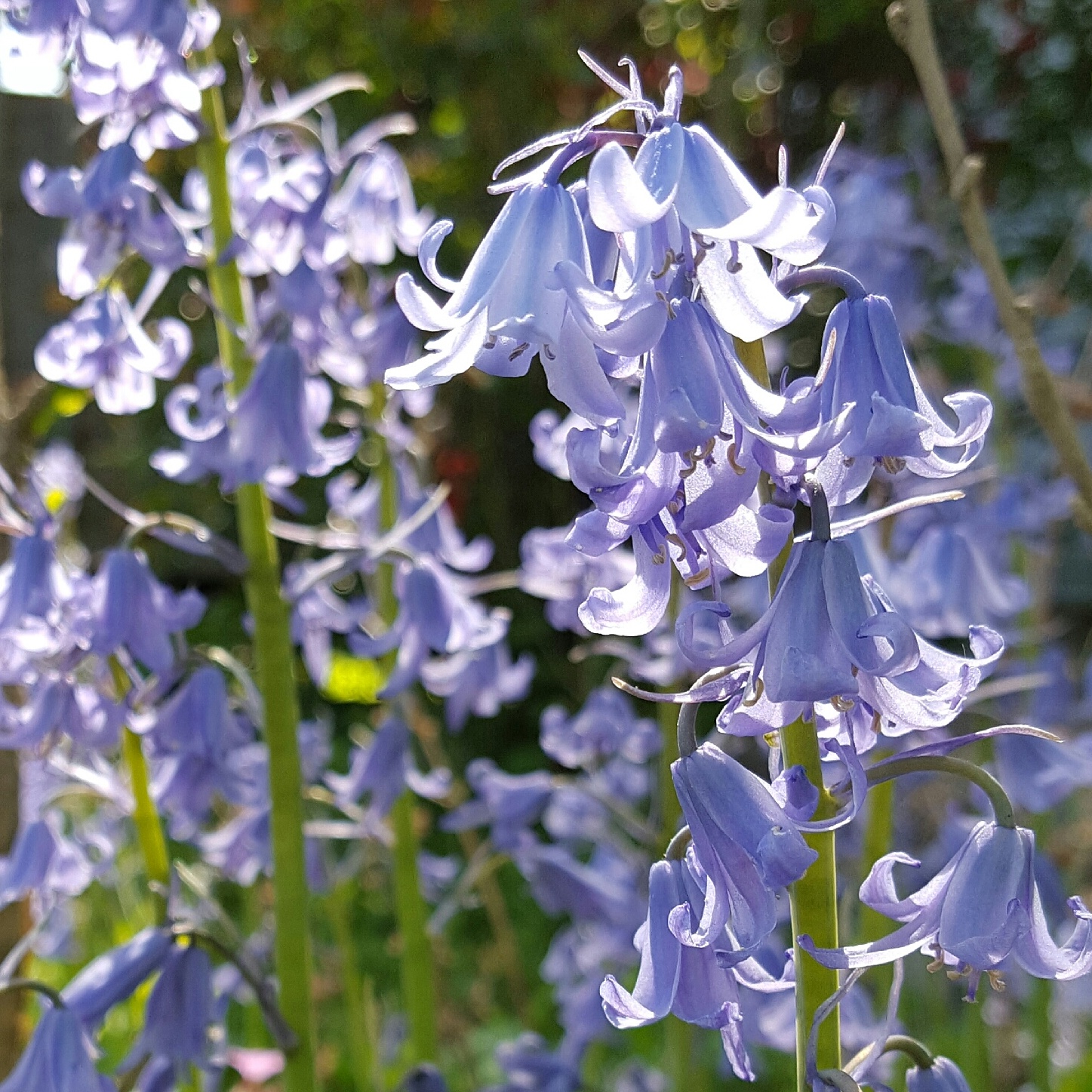 Dawn comes darkness fades
Pain becomes mere memory
Light rings healing bells.
Maybe it was just post fever dehydration making my ears ring. Either way the music was beautifully healing.
Walk gently on the path my friends and may adventure find you ready.