So blessed readers this post has been a few months in edit mode. Its a significant part of my journey and its telling was a challenge.  Rescue work is a volatile and fractured topic to write about.  Proceed with caution.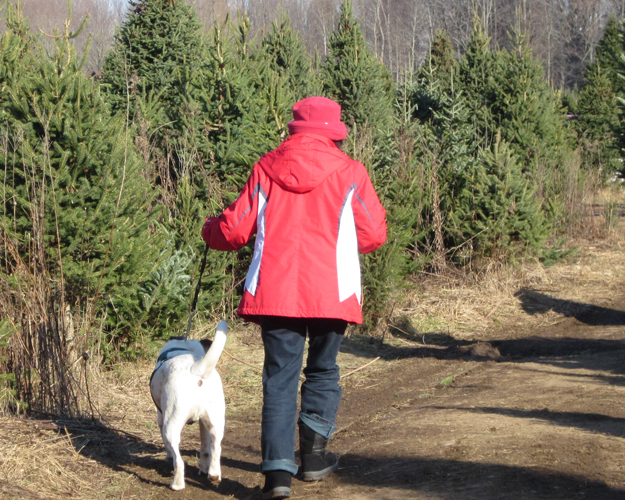 About three years ago I was looking for a way to keep active during the long, cold Central New York winters.  I chose to become a volunteer dog walker at a small, independent dog rescue.  I know myself well enough to realize while I might get lazy about keeping a resolution to stay fit, I would never go back on a promise to a pack of homeless dogs who waited in kennels.  My youngest daughter (then 13 yrs old) and I went through the required training  which  back then was comprised of some background information, a quick tour of the facility and one trial walk session.  Yep…here's a leash and start walking.
That winter,  much like this year, turned out to be a brutally cold and snowy winter. It didn't matter.  The worse the weather got, the more likely I was to bundle up and drive across town to walk those dogs. I knew only a handful of  the hardiest volunteers would show up on those nights. Without us, the single staff person on duty would be walking dogs until well past 10pm to ensure every dog got a break before closing up for the night.
The rescue was a new organization and only recently moved into the small building.  As with many rescue programs, this operation began with one person and a single rescue ( a female beagle and her litter of pups.)  I remembered seeing the story on the news the year before.  When I joined, the operations were expanding rapidly. Perhaps a little too rapidly.
With more space, more dogs could be rescued.  The organization did not however have the systemic or financial structures in place to manage the expansion. All they had was a fiercely dedicated staff made of one full time vet tech and two part time kennel assistants and a handful of  passionate volunteers willing to endure almost any level of chaos to keep saving lives. The core team of volunteers were a tight knit group often at odds with the rescue's founding director.  As a student of organizational dynamics (part of my training in pastoral counseling) I recognized the rescue was at a critical development point. As so often happens on my journey I found myself in the middle of a firestorm. Only this time there really were lives at stake.  I would come home thinking about the faces behind those crates, the simple souls who had no choice but to trust us to get them out of there and into better circumstances. There was no walking away from this battle.
Good intentions are not enough to make good happen.  Right action (a concept gleaned from my studies in Buddhism) is not always obvious and compassion does not always guide the passionate.  In an organization divided by dissent and suspicion (often well founded) it was not easy to gain the trust of those in charge nor was it always obvious who really was in charge.  Decisions would be made, policies implemented and within days be "over ridden." The rescue was spinning from crisis to crisis, a kind of frantic energy vortex that sucked everybody in.  People tolerated the insanity because at the end of the day there were those faces in the crates and pens haunting our thoughts.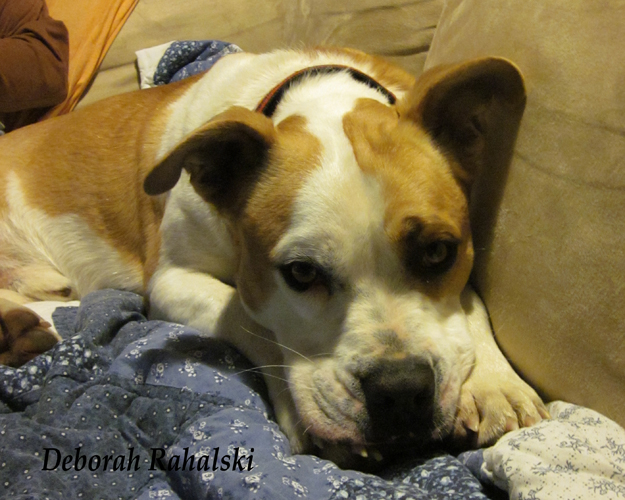 Over the course of the next two years, my involvement increased exponentially. I progressed from walking dogs a few hours a week to spending entire weekends cleaning kennels, doing laundry, feeding and bathing as well as walking dogs.  I started helping the volunteer coordinator run orientation sessions and eventually was asked to fill the position of training coordinator.  I talked with my family about the increased time commitment the program would require. I had no idea how seriously I was underestimating what it would entail.
Within a month I found myself spending ten hours a week screening emails, scheduling as well as conducting orientations and training sessions, processing forms and responding to follow up communications.  The BIG problem was I didn't have ten hours a week available.  I had a full time job ( still do thankfully), ran the Mom taxi between activities in my daughter's very busy schedule and we had own dogs to care for.  Two nights a week I would throw dinner together, a meal I myself would not eat (if any was left) until after 10pm. I was gone the better part of at least one day every weekend.
I stuck with it, because, like everyone else I told myself those dogs needed us.  The core group of volunteers became increasingly aware things were not as they seemed. Verbal assurances given about changes being made were never acted upon. A series of operations managers came and went within a few months. The number of dogs at the rescue reached a dangerously high volume.  Volunteers burnt out quicker than we could train them.  Dogs and volunteers were injured.   Many of us sensed we were enabling a unhealthy revolving door, yet no one wanted to be responsible for making waves which might shut the rescue down.
Always on our minds there were those faces in the crates. It wasn't the ones who came and went within a few weeks.  It was the TLC dogs as I called them, the Tough Love Cases, who remained month after month for various reasons. One had a bad leg, a couple were senior dogs, several were great with people but extremely dog aggressive ( a behavior which only increases in a kennel situation.) With no trainer on staff, the TLC dogs had no program in place to improve their chances for adoption. Whenever the rescue was close to a breaking point, something would happen to pull people back in, like the day we lost one of our long term residents to sudden seizures.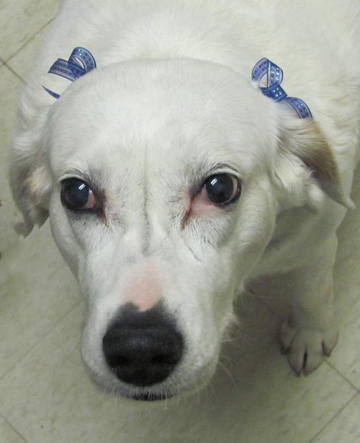 Sadly it took a family crisis in my own home to bring me back to my senses.
To be continued…
Note: The dogs pictured in the first two photos have found wonderful loving homes; they are doing well and occasionally come back to visit with us.  Sweet Winnie, pictured above passed before she found her home.  A rescue favorite she had her own special room at the rescue and was greatly loved by everyone.  Often in the evenings she would serenade us with her "singing" as we made preparations for closing.  Her portrait still graces the adoption area and her songs remain in the hearts of many.