So fellow travelers,  yesterday, Thursday June 26 at 1:35pm EDT  I stepped out of our high school's backdoor and into the official beginning of my long awaited summer break.  I arrived home to find a slightly alarming post from our Bedlam Farm Creative Group mentor Jon Katz which read
"Not the end of the world. I'm not ready to leave the world yet, looks like some heart issues, lots of tests, it's an exciting medical week, get it all done at once. I'm in the hospital. My doc freaked out a bit over the EKG. How exciting. Much to write about. My new friend Tara is taking blood and loving it. Nurse Ratched is on her IPhone giving instructions. My favorite email is from someone who asked if Simon is ok. She is worried about him."
There is the signature humor which we love so much and of course a reference to our Group Guru, the beloved donkey Simon. Just a few days earlier an amusing thread evolved around Jon's donkey kissing blog post .  Truth be known, Simon is as big a draw at the Open House as Jon and Red.  Red doesn't mind as long as he gets to herd sheep,  Jon I think might be  just a tad jealous.
With a massive file of photos to sort through, half a dozen partially written poems and a growing page of notes generated by the experience of the weekend  I was anxious to begin the process of  writing.  Facing several days of year end assignments at work and a backlog of pond and garden neglect at home, I lacked the time needed to focus.  Somehow proctoring a four hour Latin exam kills the creative juices.  I tried to write  in the evenings, but found myself falling asleep at my computer cursed by the 5:30am wakeup routine. "Friday,"  I promised ," after morning coffee and meditation by the pond, will be Bedlam posting day."
Needless to say, Jon's news on Thursday created an immediate response among the "Farmies"  as we have come to call ourselves.  Threads of support and offers of help ( including a renegade plot to bring Simon up for a visit.  Hey they have therapy dogs,  why not therapy donkeys right?) popped up immediately. In the true spirit of our mentor the comments were positive, encouraging, compassionate and funny.  Jon wrote last night how uplifting the support was for him and Maria.
M a r i a ….  Maria Wulf,  talented artist,  the earth mother of Bedlam Farm,  Jon's spirited wife and the "Nurse Ratched" mentioned in Jon's comments quoted above.  When I woke this morning  Maria was first  the thought to come into focus.
So as I filtered through my notes and photos considering what to write, where to begin, ever mindful of a fellow member's advice to "keep bringing our good stuff here,"  and the group page began to scroll heartfelt posts like John Greenwood's get well card post   I kept thinking about Maria.  She is Jon's rock and those of us fortunate enough to see them together ( oh the click of cameras when the Royal Couple of Bedlam Farm stood alongside one another, like a paparazzi serenade)  felt the  blessing of their love.  It is real and gritty like the farm,  as intense as Red's focus on the sheep, even somewhat daunting like Freida.  Jon often says Maria has opened his heart  (in fact his surgeons have said his heart is strong, his valves need some repair work) Just watching her with the animals it is clear how deeply she feels what cannot be spoken.
That's the thing about being a strong woman.  The Bedlam Creative Group is full of them and we gravitate to one another.  We know to be a rock, you need a strong foundation, the support team that lets you cry when you need to, rant if  you have to, that bakes you some off the diet chart cookies and sees to it you eat them.  So while Maria stands by Jon in his new "opportunity to be well,"  there will be many Farmies (women and men)  waiting alongside her at the gate .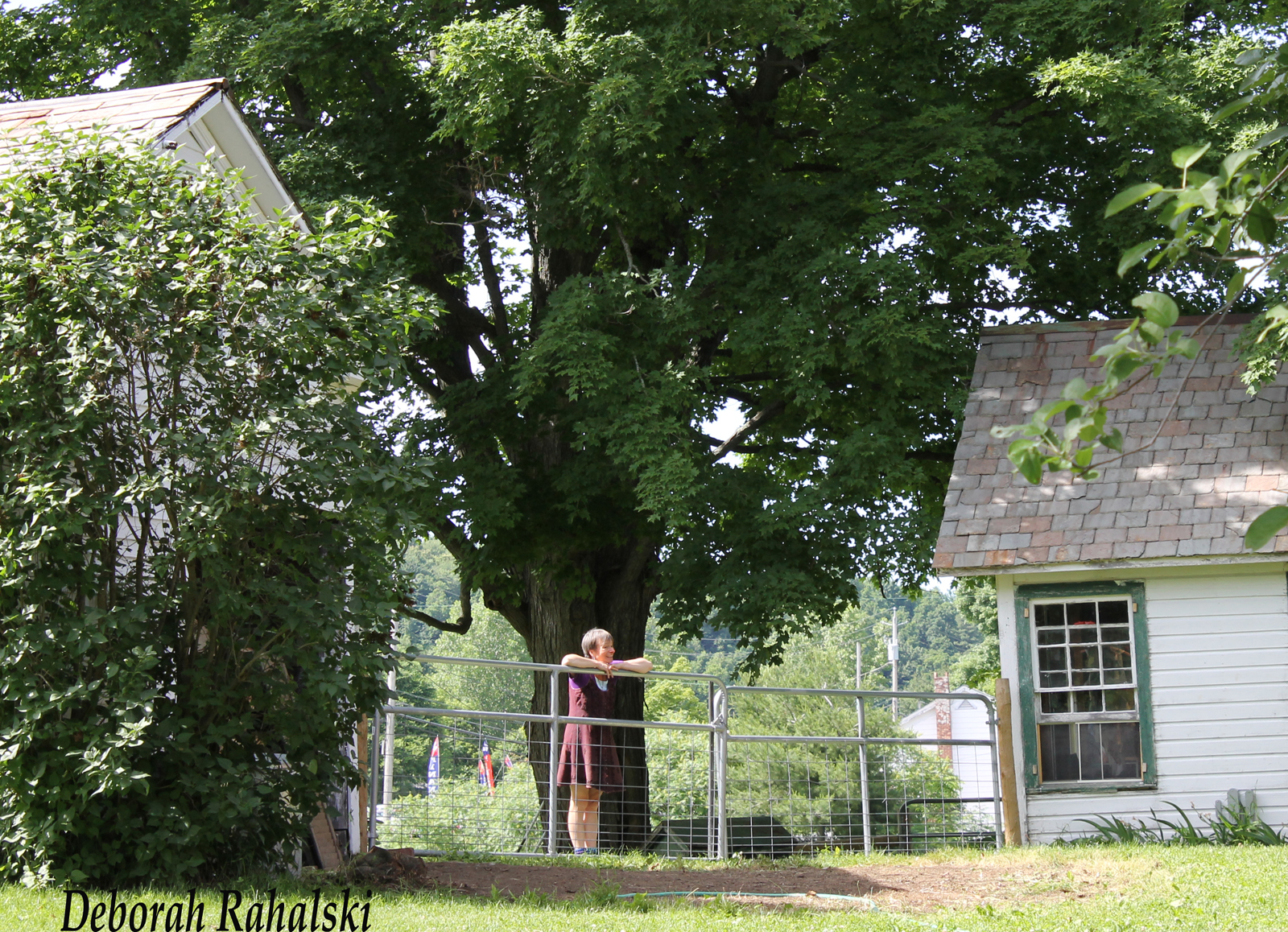 Walk gently on the path my friends and may adventure find you ready.