So fellow travelers,  lots of photos and posts on the b.b.c. pages about this past weekend's Open House at Bedlam Farm.  One caught my eye. Indeed,  I saw the pencil can Jon Katz refers to. It was at that moment sitting by a tree.
It stopped me in my tracks.
I lowered my camera,
because it made me  realize
two days earlier I really had said goodbye to one of my favorite students.
She left behind a pencil can of her own.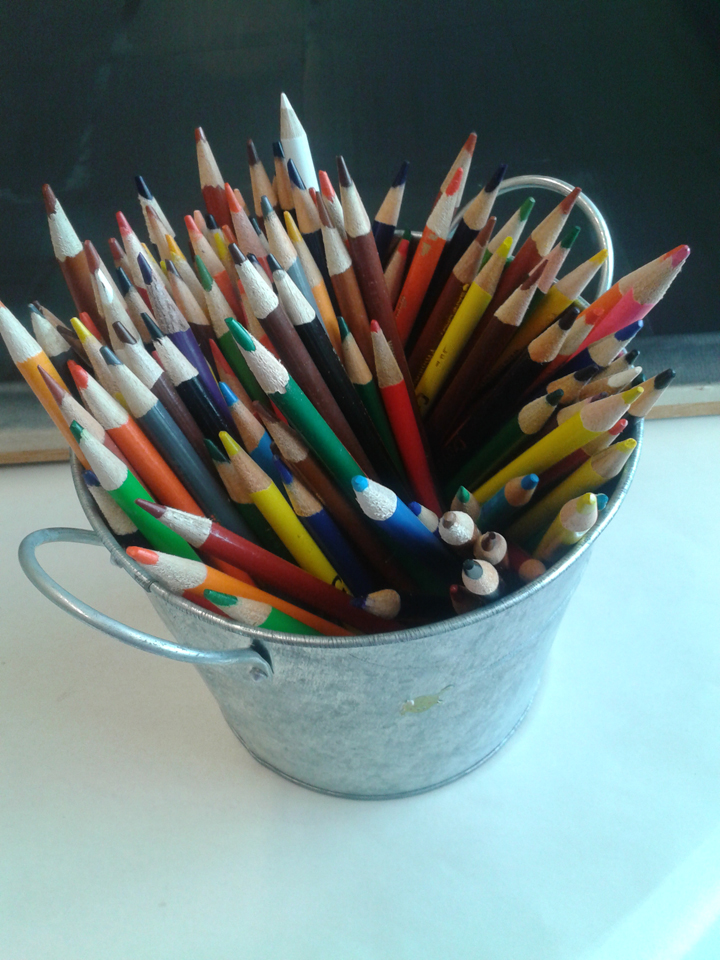 The persistence of pencils  
Five years of  colorful memories
Catch phrases
Disney quotes
Words written in margins
Hidden feelings revealed
and pencils
so many, many pencils.