So fellow travelers, once again on my morning drive to work,  the light was wondrous. As I posted recently this can be both a source of joy and frustration.
Today driving past the public library in town,  I caught sight of these daffodils in the morning light.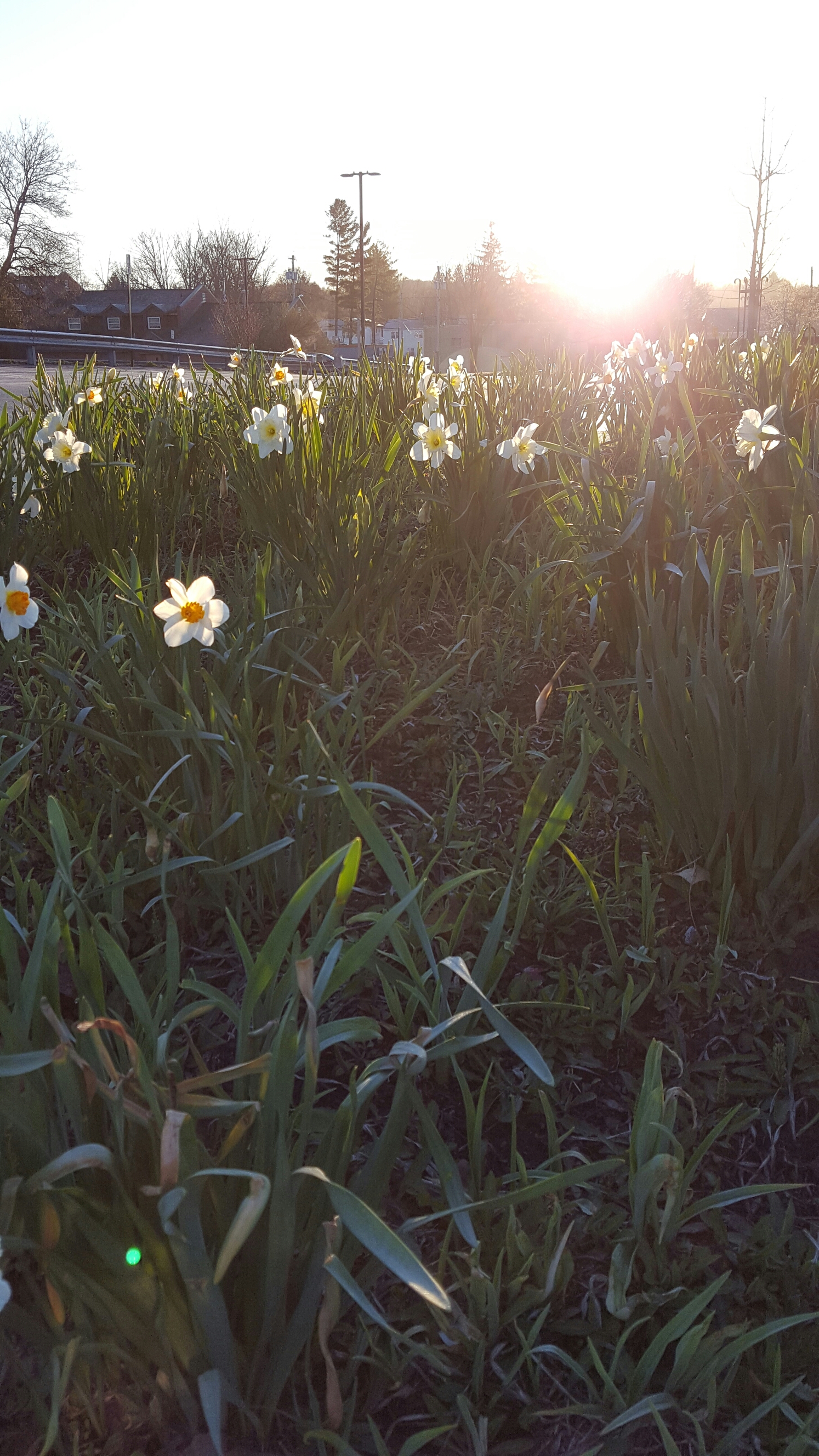 With a school bus behind me I was unable to pull over. Yet as I drove on, I found myself unable to let the moment pass, these thoughts running through my mind~
The forecast for the next few days is cloudy with a chance of rain. The sun's position shifts a few degrees every day, the angle of light will be different when sunlight returns.
Those daffodils glowing with ethereal grace will soon be past bloom.
Ok. "ethereal grace" was an editorial addition more than an actual thought in that moment.
The pull to capture the magic directed me to make a right turn onto a side street and turn around. I'm so glad I did.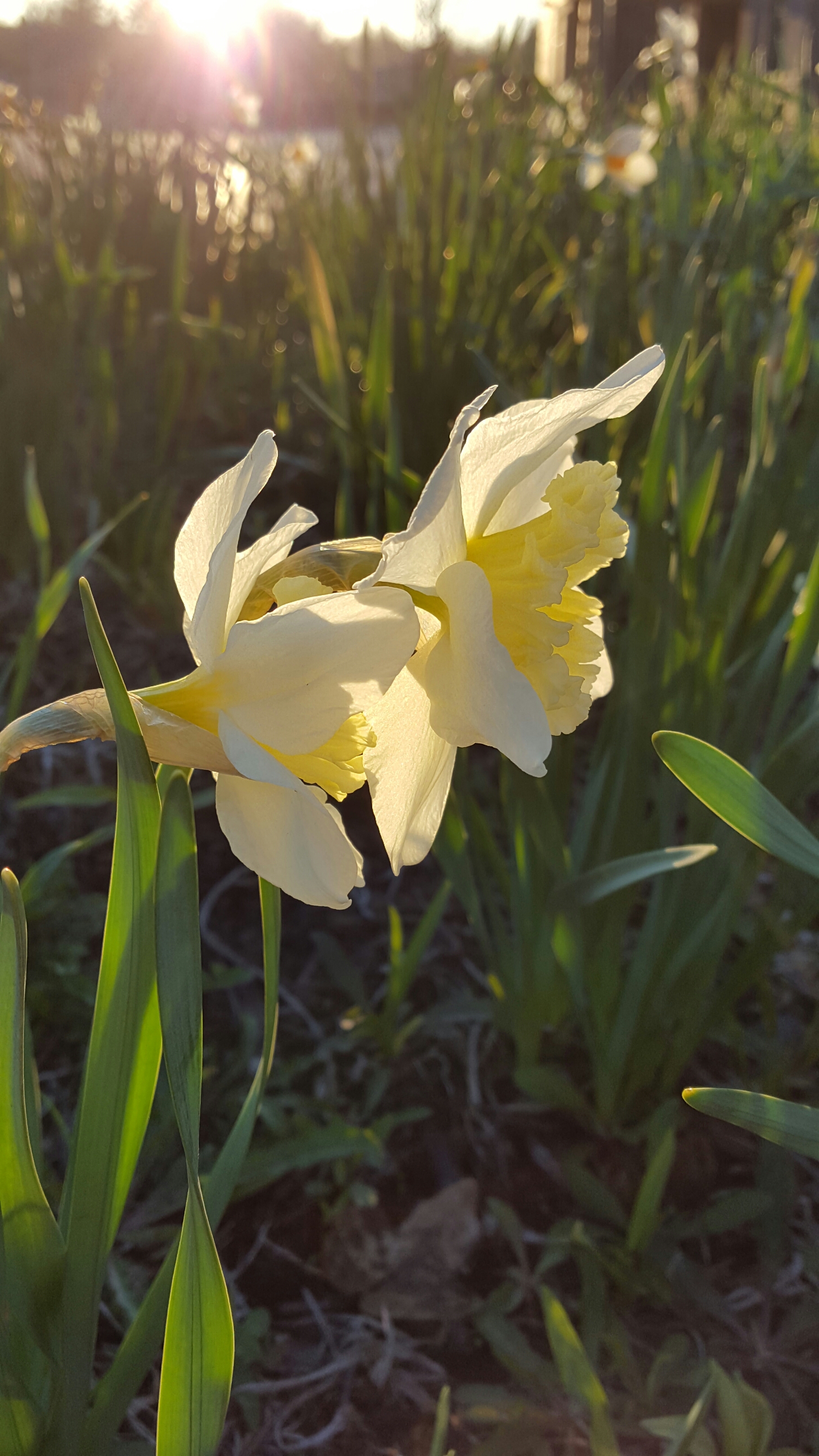 Claiming the chance to capture magic, no regrets; a small victory on the quest to live in the moment.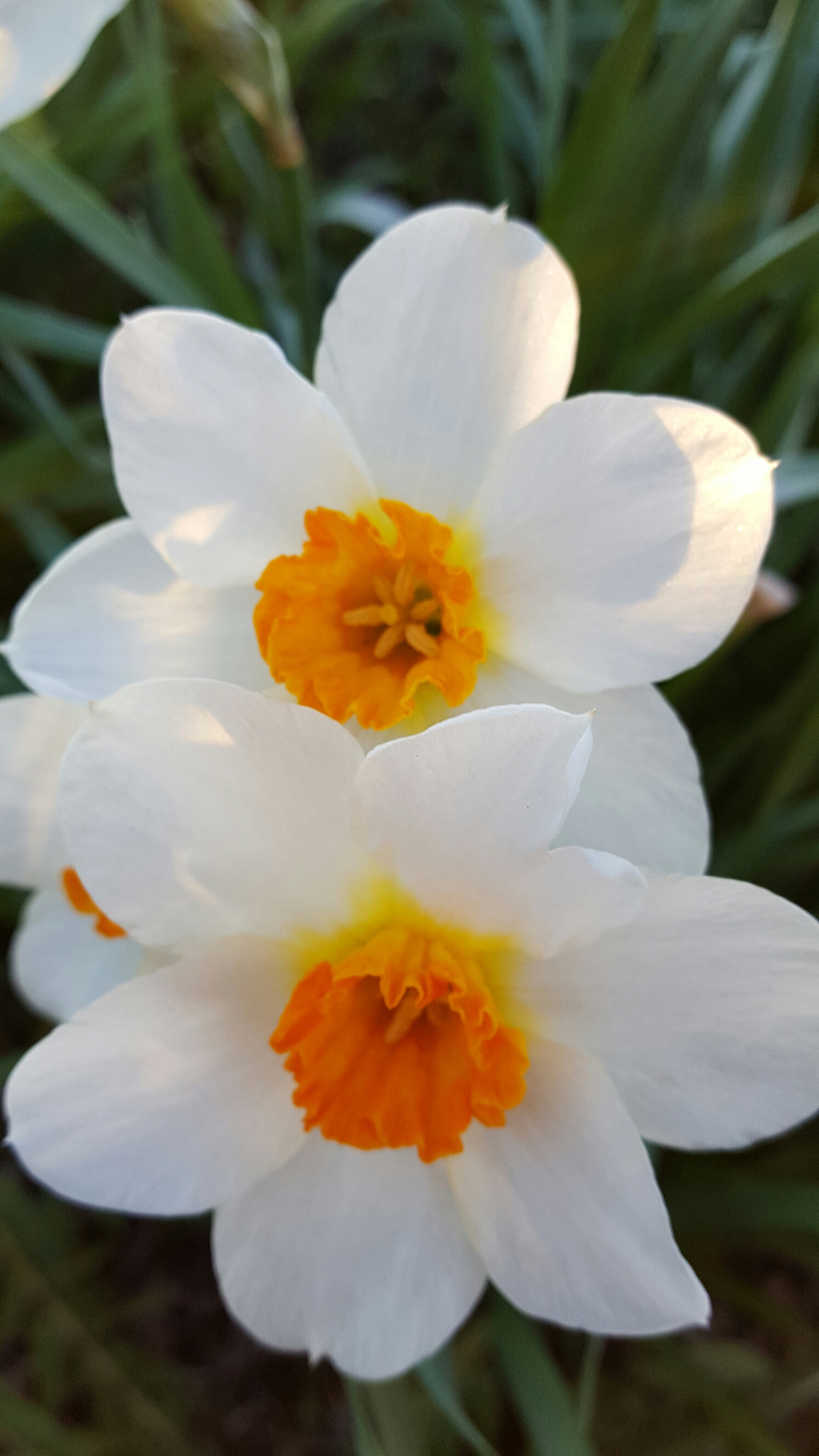 Walk gently on the path my friends and may adventure find you ready .