So fellow travelers, I have downloaded the five hundred plus photos from our west coast adventure.  I "should" be completing the blog series from my journal notes.  Instead I find myself weaving a different thread of writing this morning. And I am ok with this.
A while ago I discovered a secret.  The choice to stop "shoulding" on oneself is a major step on the path of stress reduction.  Indeed all the things on my "should" list are  right there waiting when I get back from chasing a bird sighting if a "rare Bird Alert" pops up in my messages or I dash off with my camera to capture the dramatic light of a passing storm. I no longer sneak  out when a call for extra dog walkers pings on my phone.  I head out the door with a cheerful "Going to the rescue, back later!"
One of  my Farm Friends, as I call the fabulous souls I have met through the Bedlam Farm creative group, wrote an inspiring piece about reconnecting with her creative spirit.  Lesleigh Ann Schafer's blog is an inspiring example of what Warriors for the Light create when they refuse to give in to darkness. And as so often happens, her post generated a creative ripple and this Haiku was born.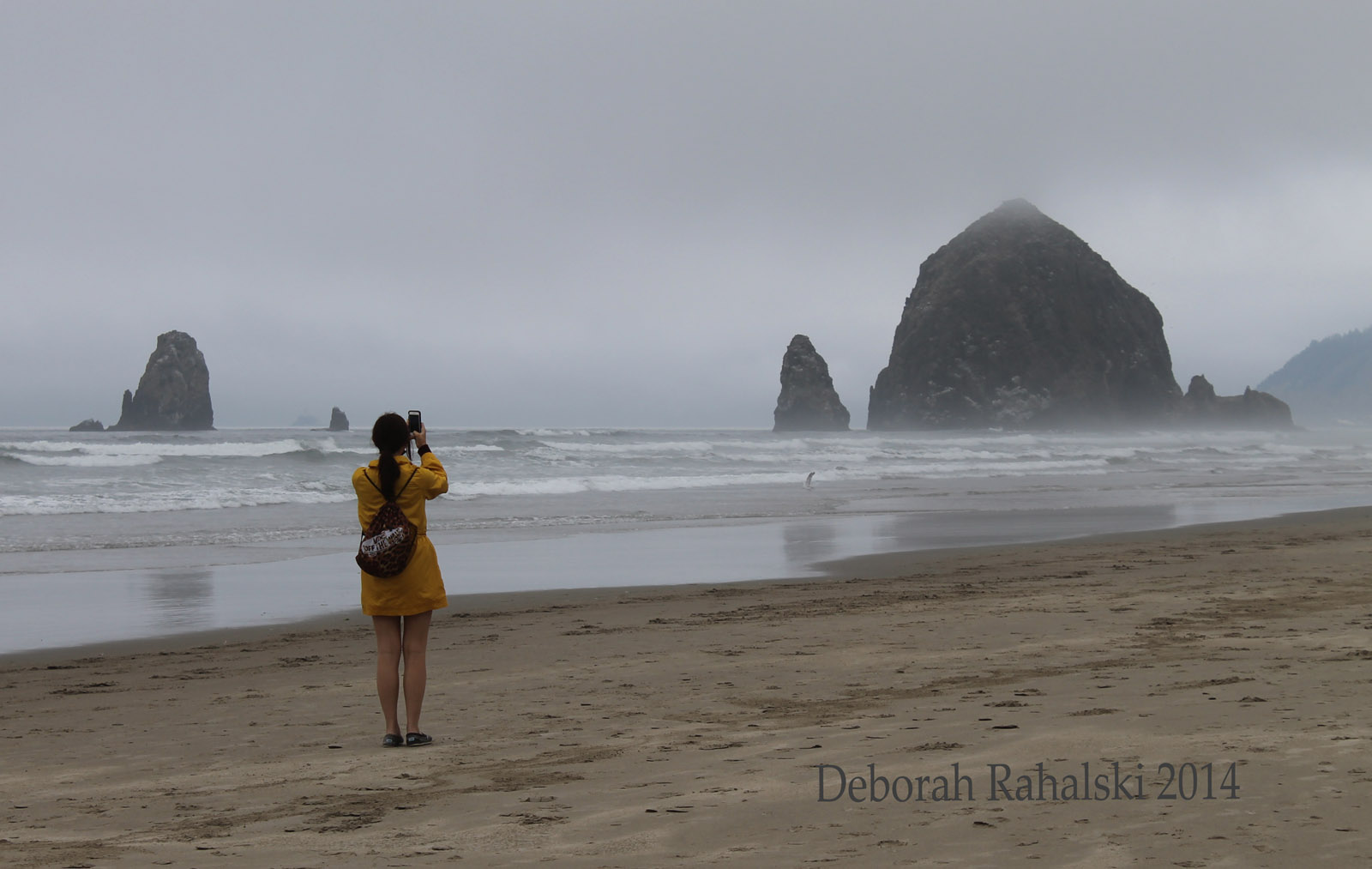 Gathering Moments
Brief snippets of time
Precious threads woven into
Life's grand tapestry
Photo note: My amazing daughter Emma  capturing a moment at Cannon Beach, Oregon, July 2014.
Walk gently on the path my friends and may adventure find you ready.