So fellow travelers, a line of intense thunderstorms rolled through yesterday.  Temps and humidity dropped significantly overnight.  When I walked out to my pond for my morning meditation I was startled by the feeling of Autumn in the air.
It felt like September
and I am not ready for it to be September,
not yet.
As I settled into my slightly damp, weathered adirondack chair I caught sight of Mobius, the pond guardian.  A deep laugh welled up from my solar plexus and my brain sang these words to the tune of the well known Simon and Garfunkel song:
Like a fish out of troubled water,
I will learn to breathe.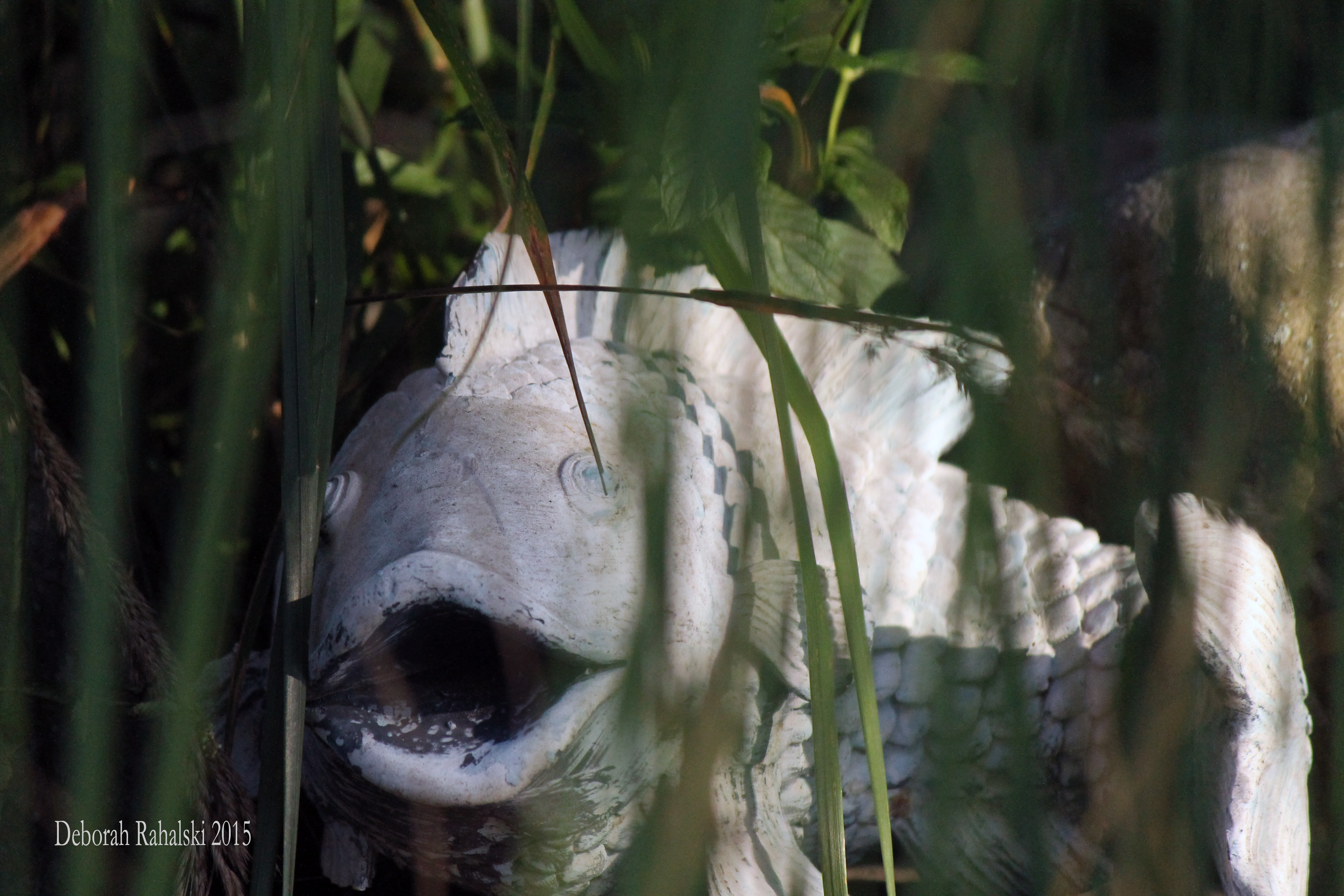 Breathe in peace,
breathe out everything else.
then my friends, go live joy.
Walk gently on the path my friends and may adventure find you ready.