So fellow travelers, grab some sunscreen and flip flops, we are headed for the beach.
At the beginning of this series, I referenced a quote from one of my favorite writers Jacob Glass.
Stop chasing joy, live it.

Is there a better place to find, live and breathe in joy than being by the ocean?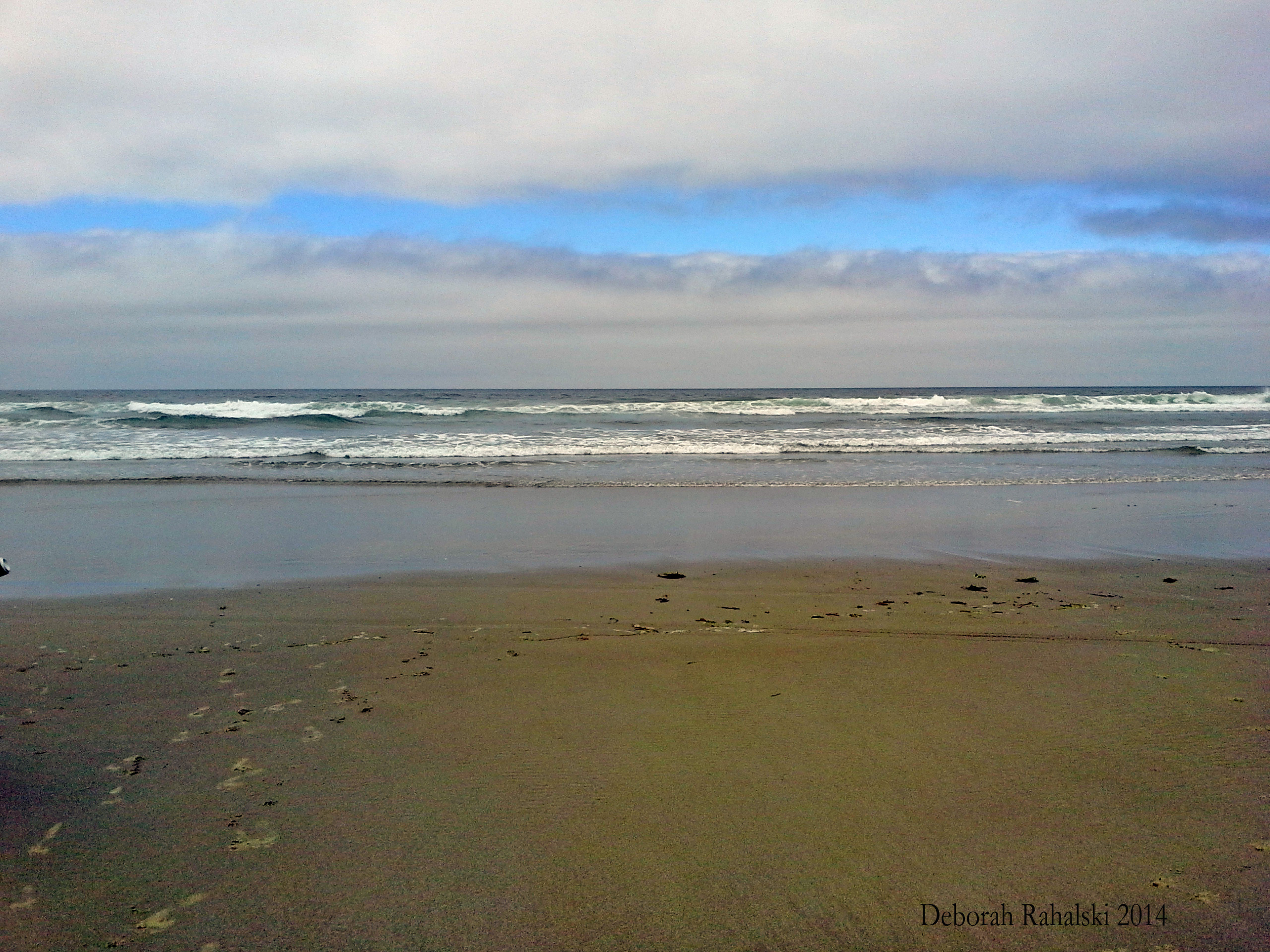 It was a true joy to discover Oregon's breath taking ocean views and quiet, undeveloped beaches.  Unlike the populated Atlantic seaboard I am more familiar with, the coast of Oregon has vast stretches left wild, the kind of places where kids, dogs and horses can run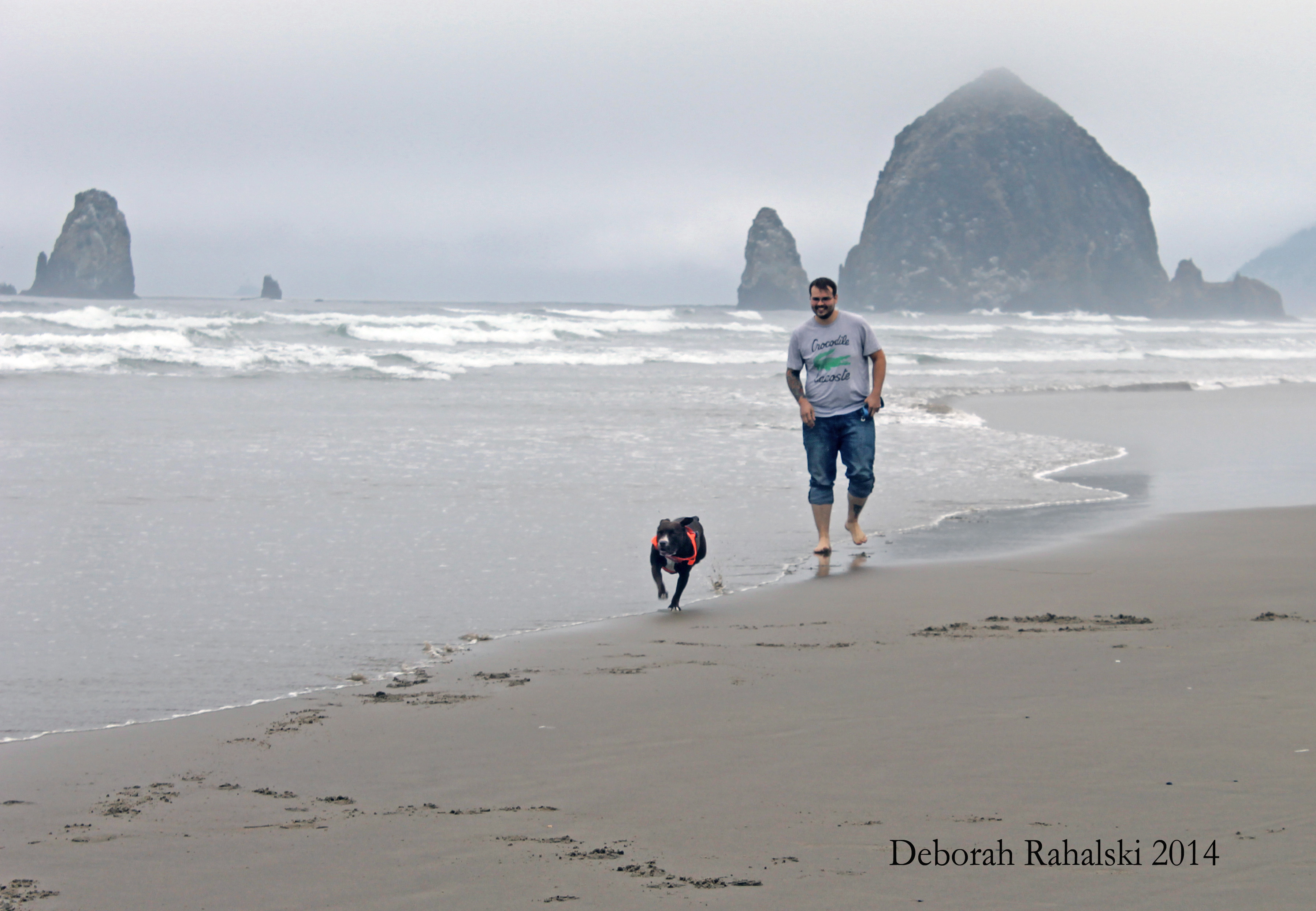 where beachcombers build driftwood forts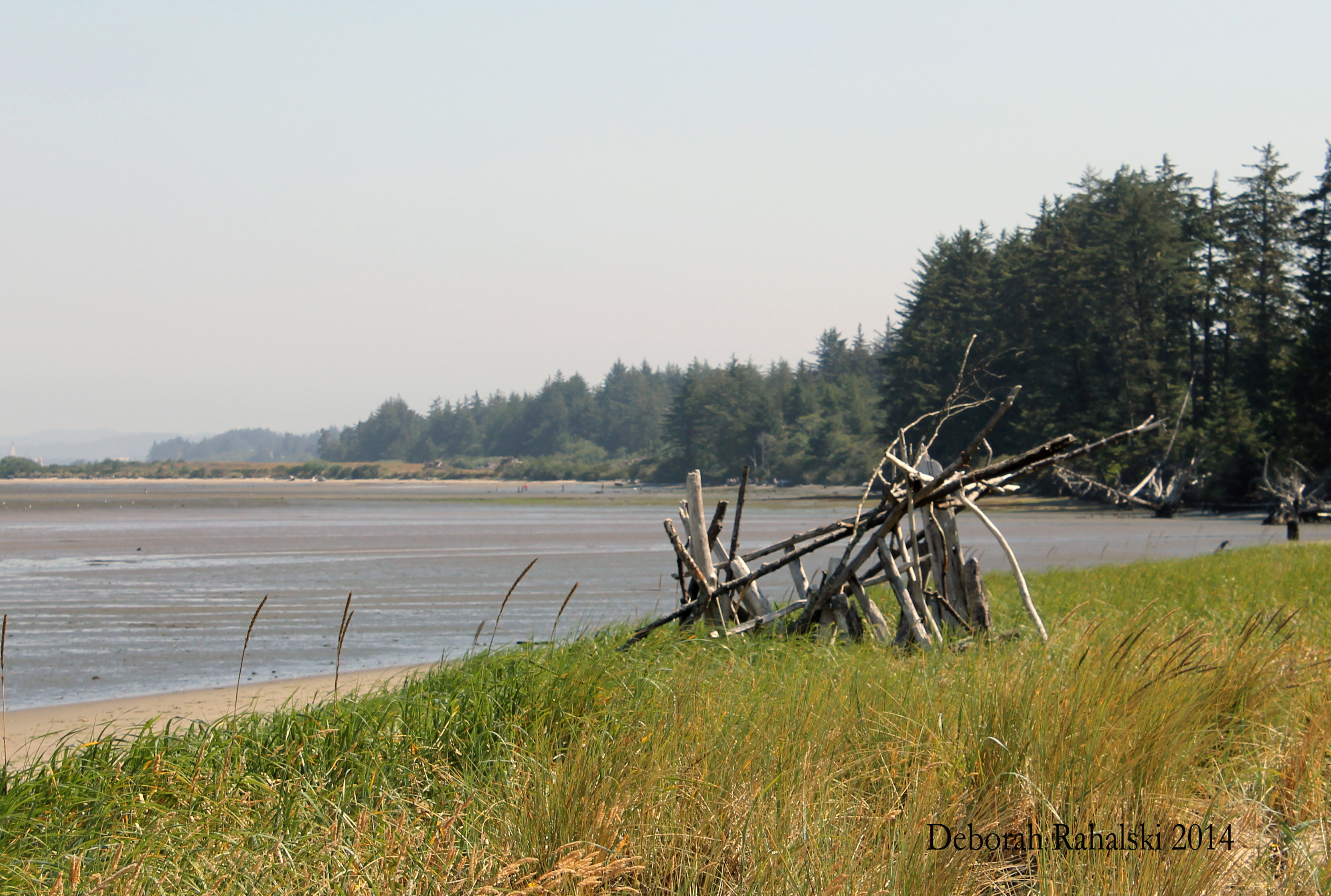 and both camping and fires are not forbidden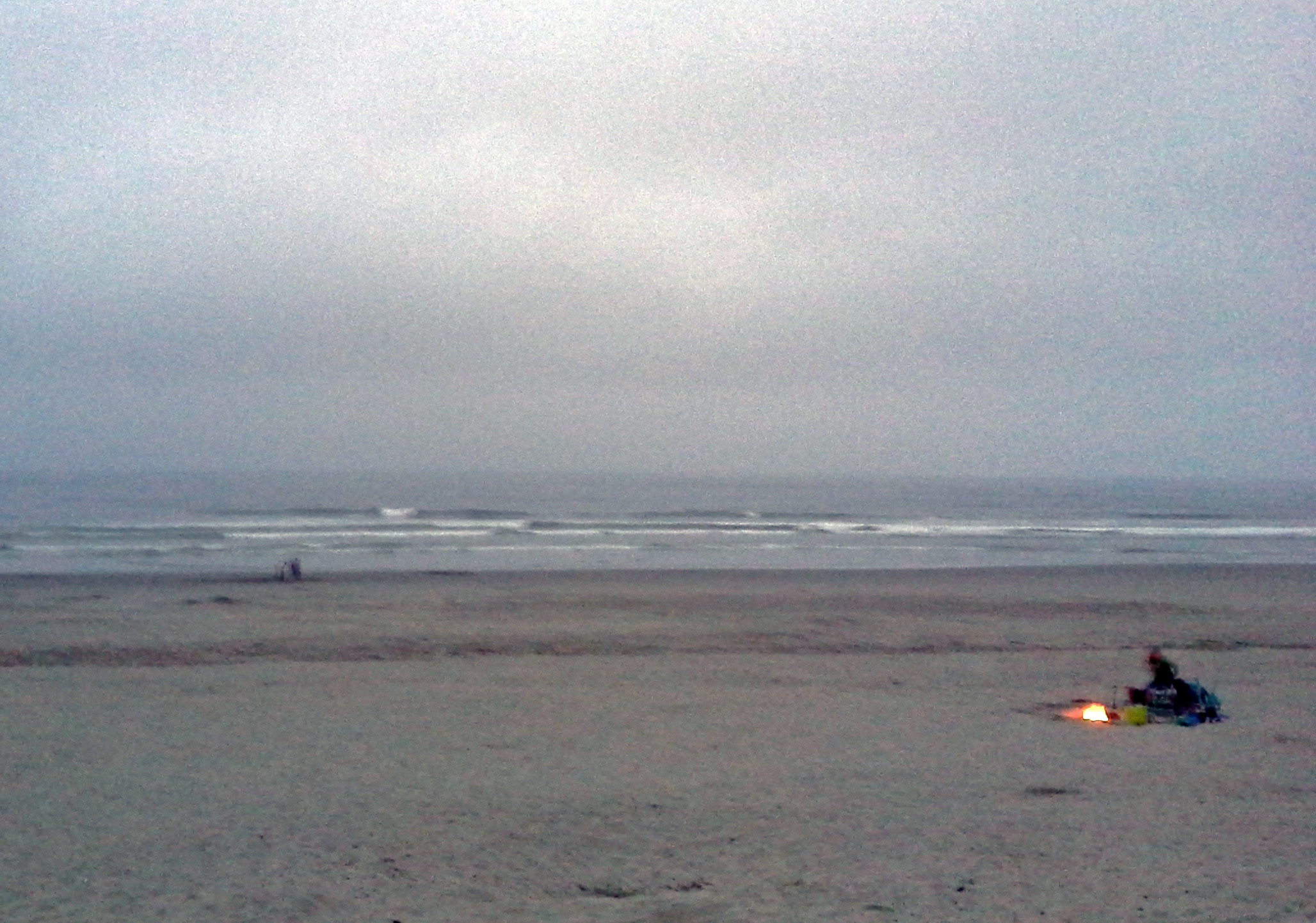 Being by water is instant zen for me. It can be a burbling creek, a glistening fountain, a quiet mountain lake or mysterious tidal pool, the sound of water can bring me back to center in seconds.
I have always loved the ocean, although my parents tell me as a toddler I hated the beach.  Apparently the feeling of sand on my feet freaked me out so badly I had to be carried from the water to our beach blanket. (Rest assured I am well past that stage, although I do still have a weird thing about toe seams which means I usually wear my socks inside out.)  I have always had a sensation of waves reaching into my soul, bringing life and carrying away fear. Give me a few minutes walking barefoot on the sand, waves crashing at my feet and I find I have not a worry in the whole wide world.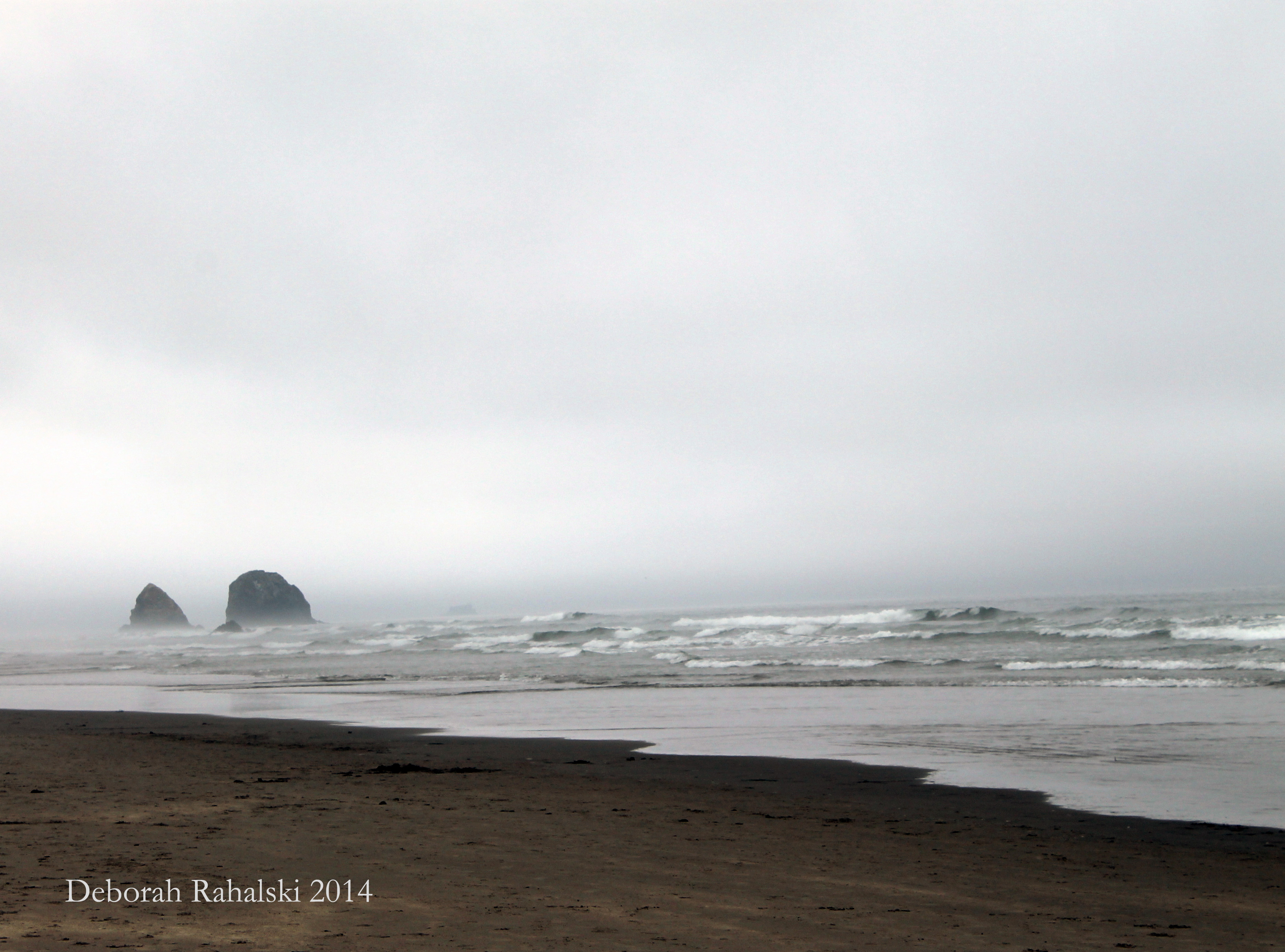 Like many mysteries in life, I have come to accept the near magical effect of water on my spirit when it has been ravaged by emotions and anxiety. Much has been written about the healing energy of the ocean and our connection to it. I no longer question the healing effect of nature, wet or dry.  I am content to accept and am deeply grateful for the miracles I have experienced. I endeavor to never take it for granted and to be present as lightly as possible so others may experience the same joy.
On our first trip to Oregon, we spent a weekend at a beach house and then took a day to drive down the coast before heading inland to Crater Lake National Park. One day was barely enough time to give us a sampling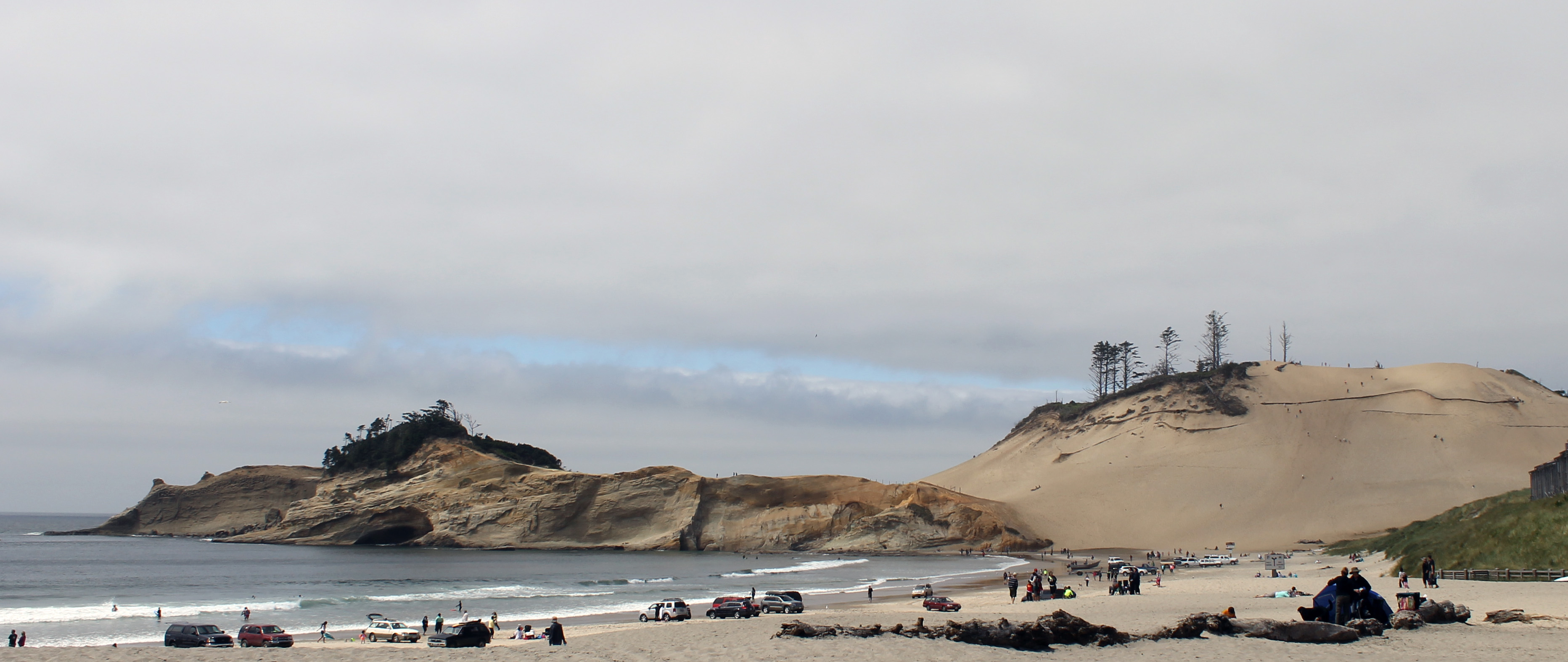 Cape Kiwanda Dune, one of the largest natural dunes in North America.  Look closely, those are cars parked on the beach and those tiny little dots are people climbing up the dune.  My knees were not up to the challenge, but we did hike out to the ocean along the more stable rocky ridge.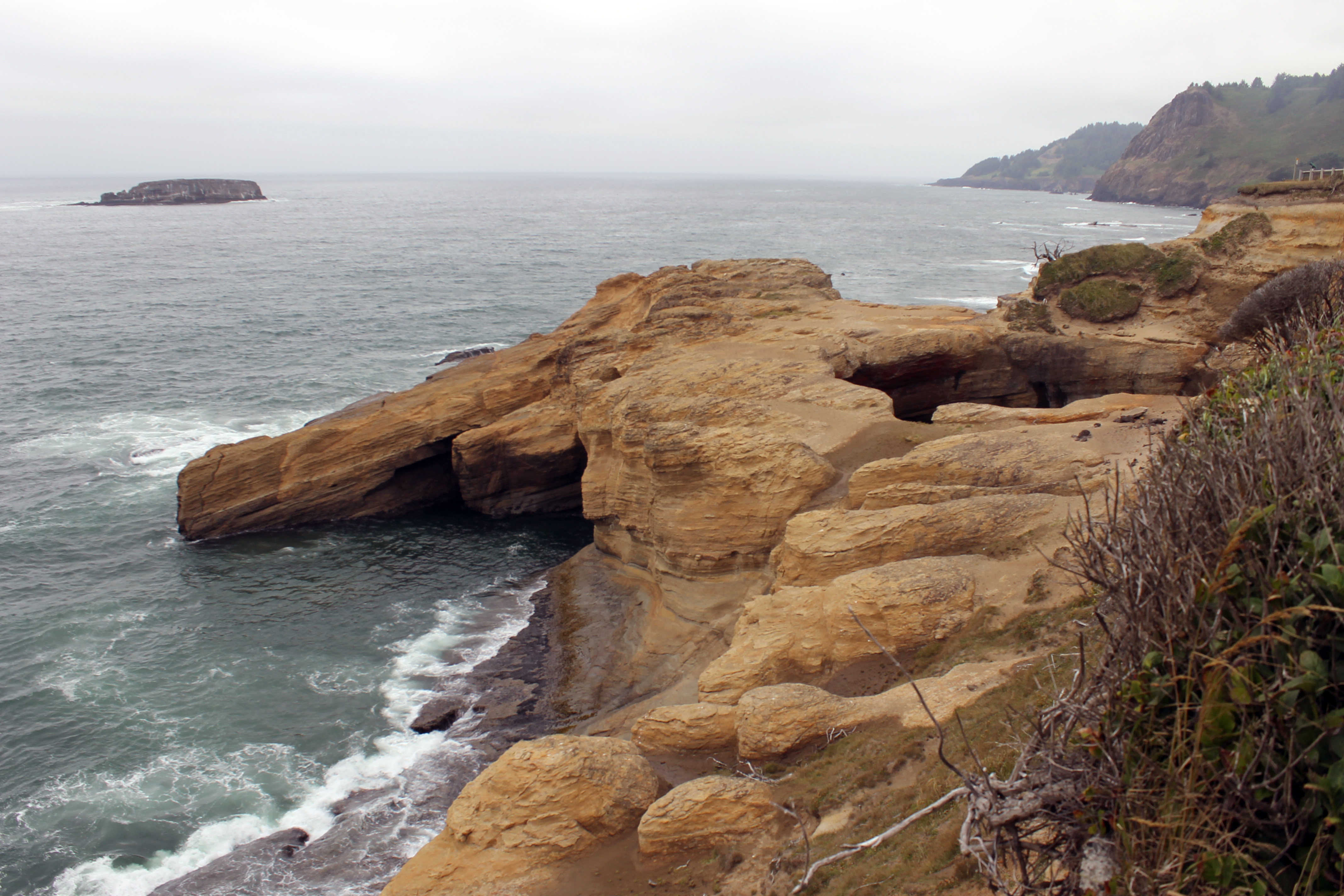 Devil's Punchbowl, a natural hollow in the rocks. Perfect pirate hide out.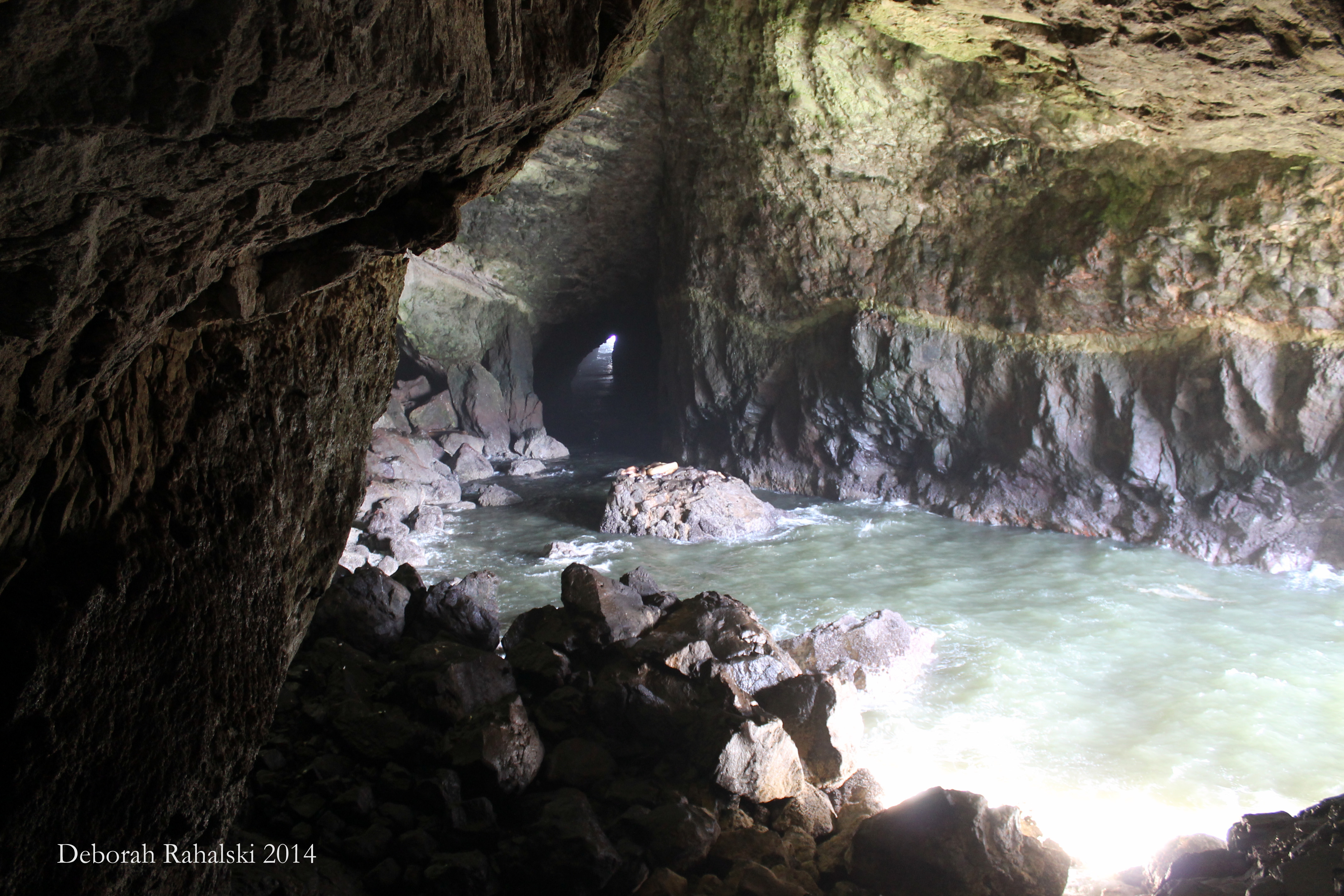 Sea Lion Cave, a bit of a tourist spot but worth seeing even though all the residents were outside catching some sun.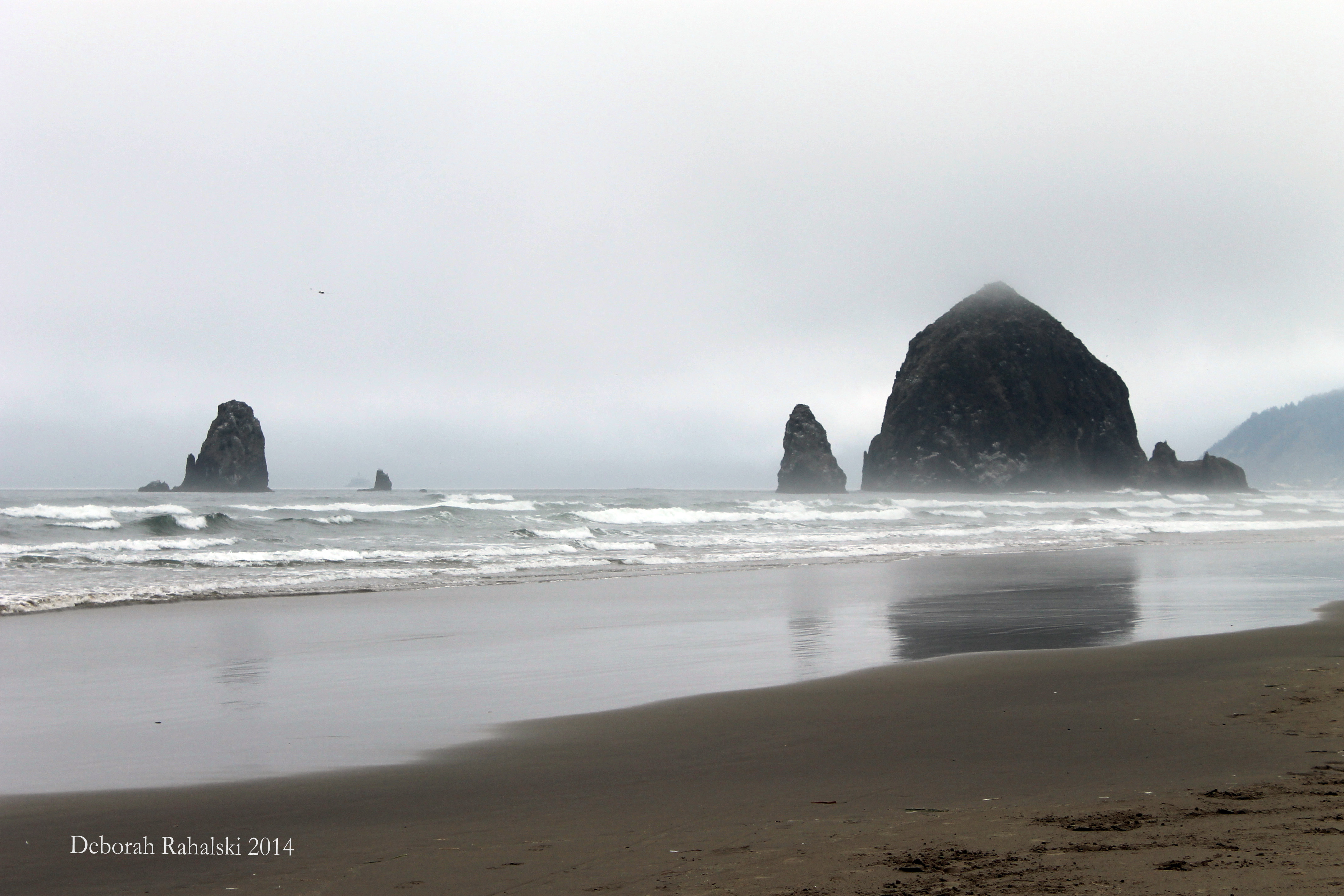 The vistas of waves and rocks and untouched beaches were so primal, I kept thinking of Lewis and Clark's expedition (more on them to come) and their first sighting of the Pacific Ocean.  Joy, relief, awe tumbled around my mind like pebbles at the water's edge.  It happens every time I come to the ocean but here in the Left Coast, something deeper was stirring.
to be continued
Walk gently on the path my friends and may adventure find you ready.