So fellow travelers, looking down the barrel of time at the end of summer I realized I had yet to make my seasonal pilgrimage to my favorite NY State park.  So when my favorite camping buddy Sammy told me Mom and Dad would be camping at Robert Treman for a few days and asked would I come because I bring the best dog treats, I stocked the cooler,  topped off the camper's gas tank and hit the road without hesitation.
Sammy, former foster now adopted companion to my best friends Lisa and Mark.  How can anyone say "No" to that face?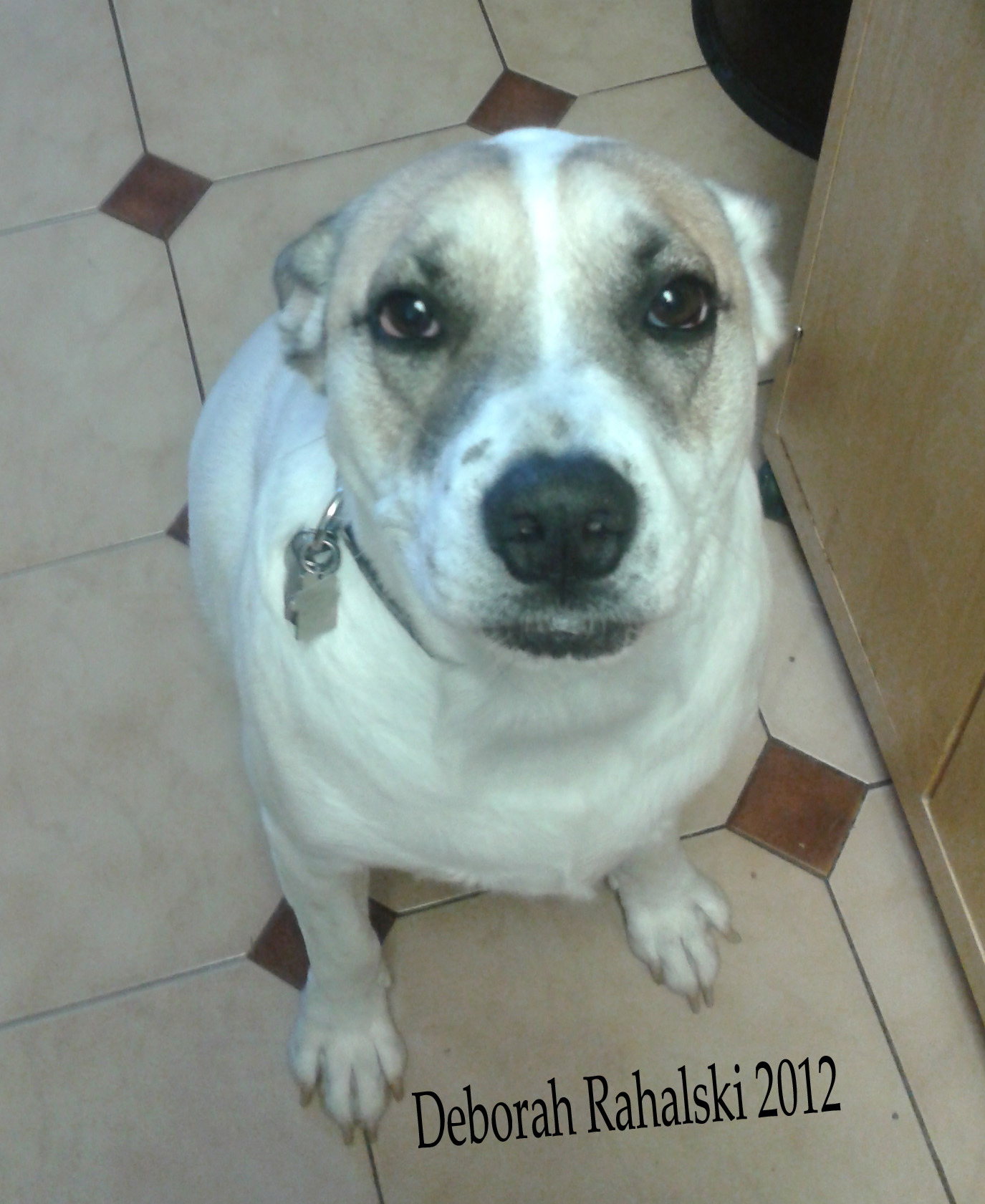 It was a beautiful day for a drive through Upstate New York.  I decided on my way through Ithaca, I would make a quick stop at Stewart Park, where my daughter and son-in-law were married.  Its a spot that never fails to bring me tremendous peace and joy. I hoped to make it into town in time include a little shopping at the fabulous farmer's market at Steamboat Landing. However coming into town on Route 13 the camper had a Major   Tire   Blowout.
Suddenly I am headed down a MASSIVE hill at 45 MPH barely able to steer. The camper is vibrating so violently, cabinet latches start popping, spilling contents across the table and floor, which was the least of my concerns.  There was no way I would be safe pulling over on the tiny shoulder with the amount of traffic barreling down the hill. I know I have to make it to the bottom where I can pull off into Stewart Park.  I pop the transmission into neutral, because somewhere in my brain it seems like the right thing to do. I brake just enough to slow down to a manageable coasting speed. Crying, praying all the way down "I just need to make it to the turn off,  please just let me make it to the turn off,"  I catch a glimpse of the first sign for the park. Radial tire pieces begin flying up and hitting the camper.  I can feel I am now driving just on a tire rim, but the turn off is just ahead. I throw the camper back in low gear, ease through the turn and shudder into the empty parking lot behind the visitors center. For moments like this I have Triple A with RV plus.  As I dial the 800 emergency road service number I realize I am shaking so much I can hardly hold my phone. I needed a moment to refocus.  So I stopped, got out and took in the view.  The first thing I saw was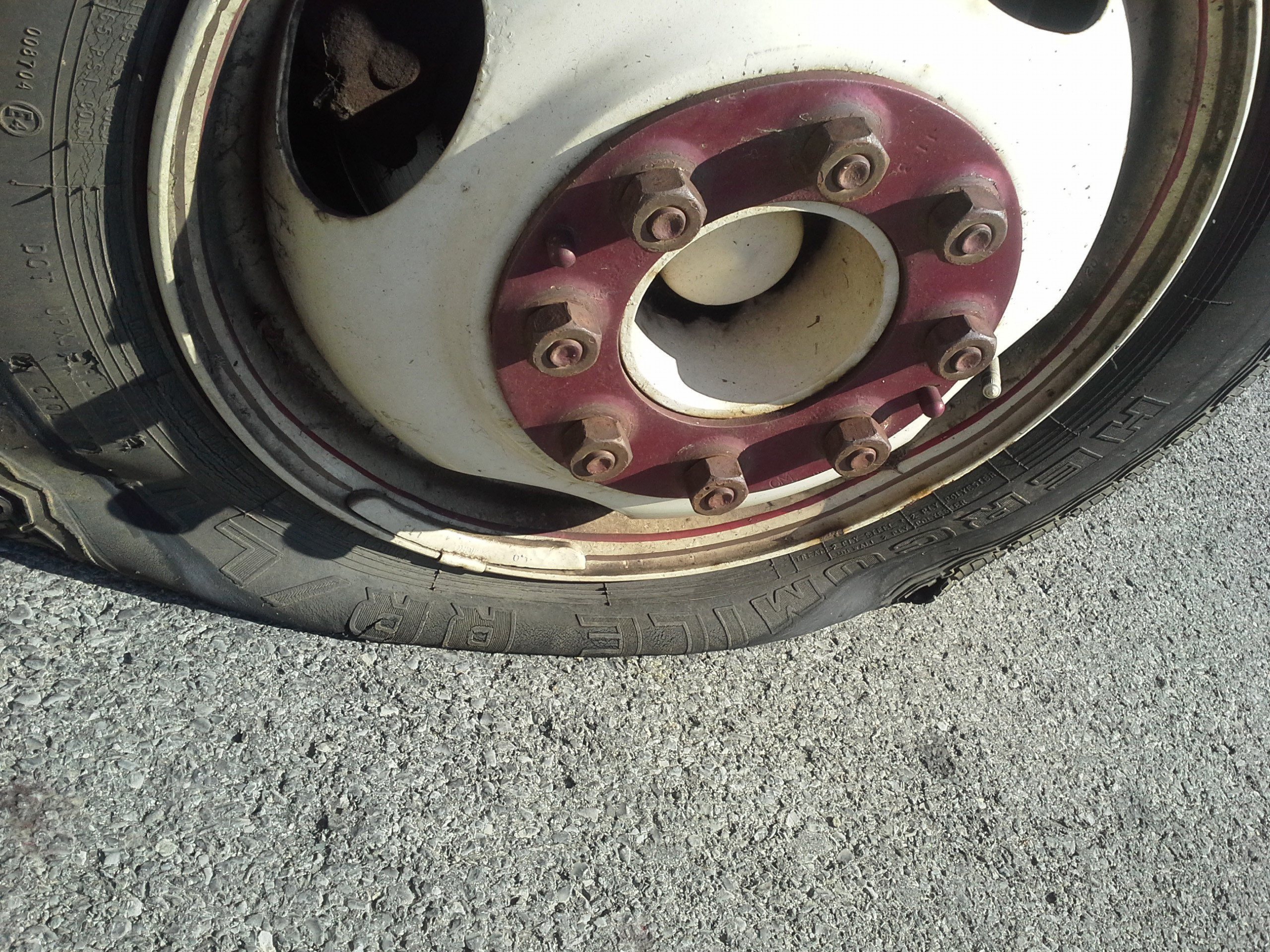 then I turned around and saw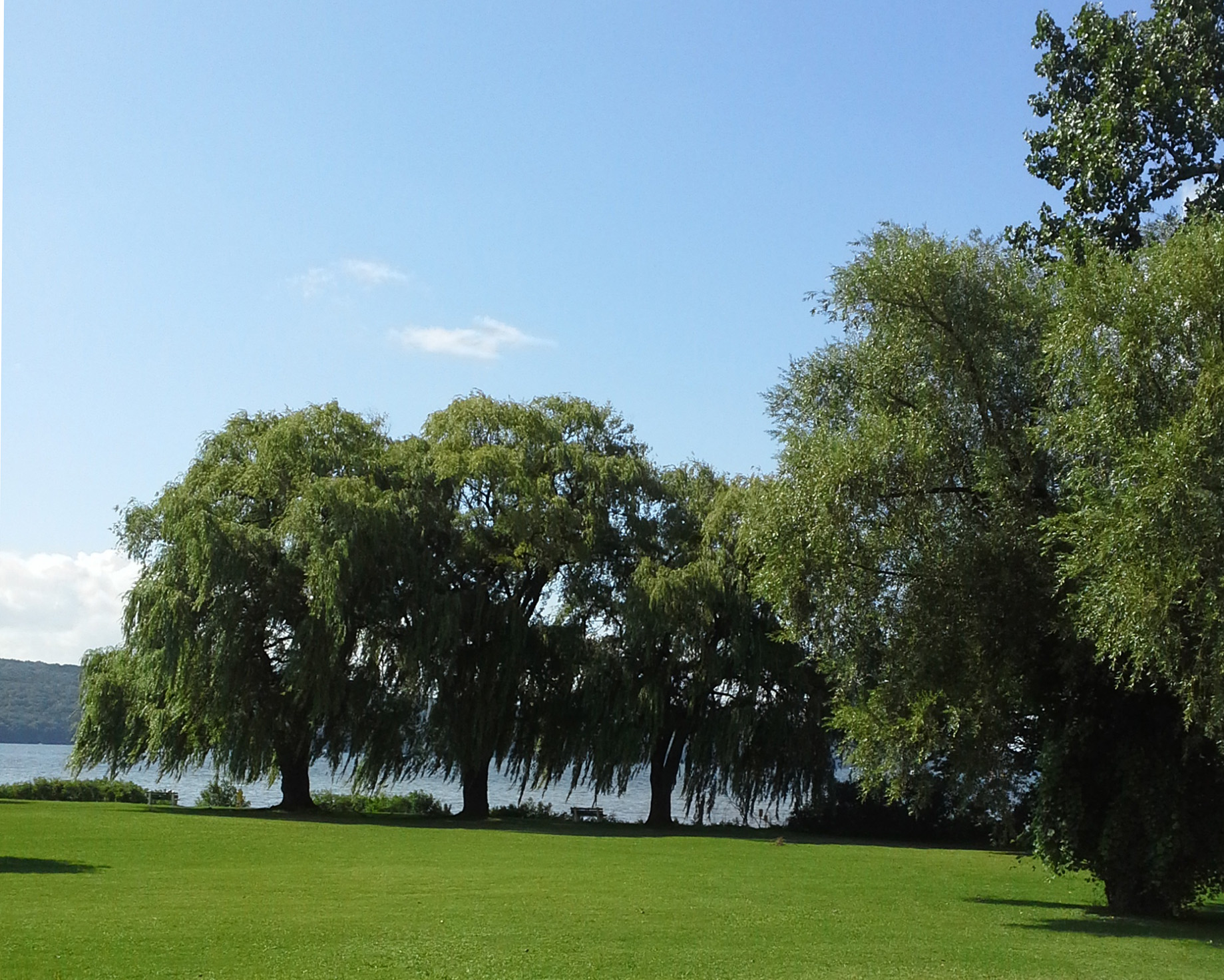 Instantly the awareness of "everything is going to be alright" which permeated the storm tossed wedding preparations nearly two years ago filled my consciousness.  I felt my body stop shaking.  I breathed and stood quietly taking in the magic of sunlight and sailboats on the lake.  Everything little thing, will be alright….or would it?
(to be continued)
Walk gently on the path my friends and may adventure find you ready