So, dear readers, the blogs I follow are currently filled with stories and photos of Holiday decorating. I laugh and am inspired and will have much to work with this weekend when I kick into full decorating mode.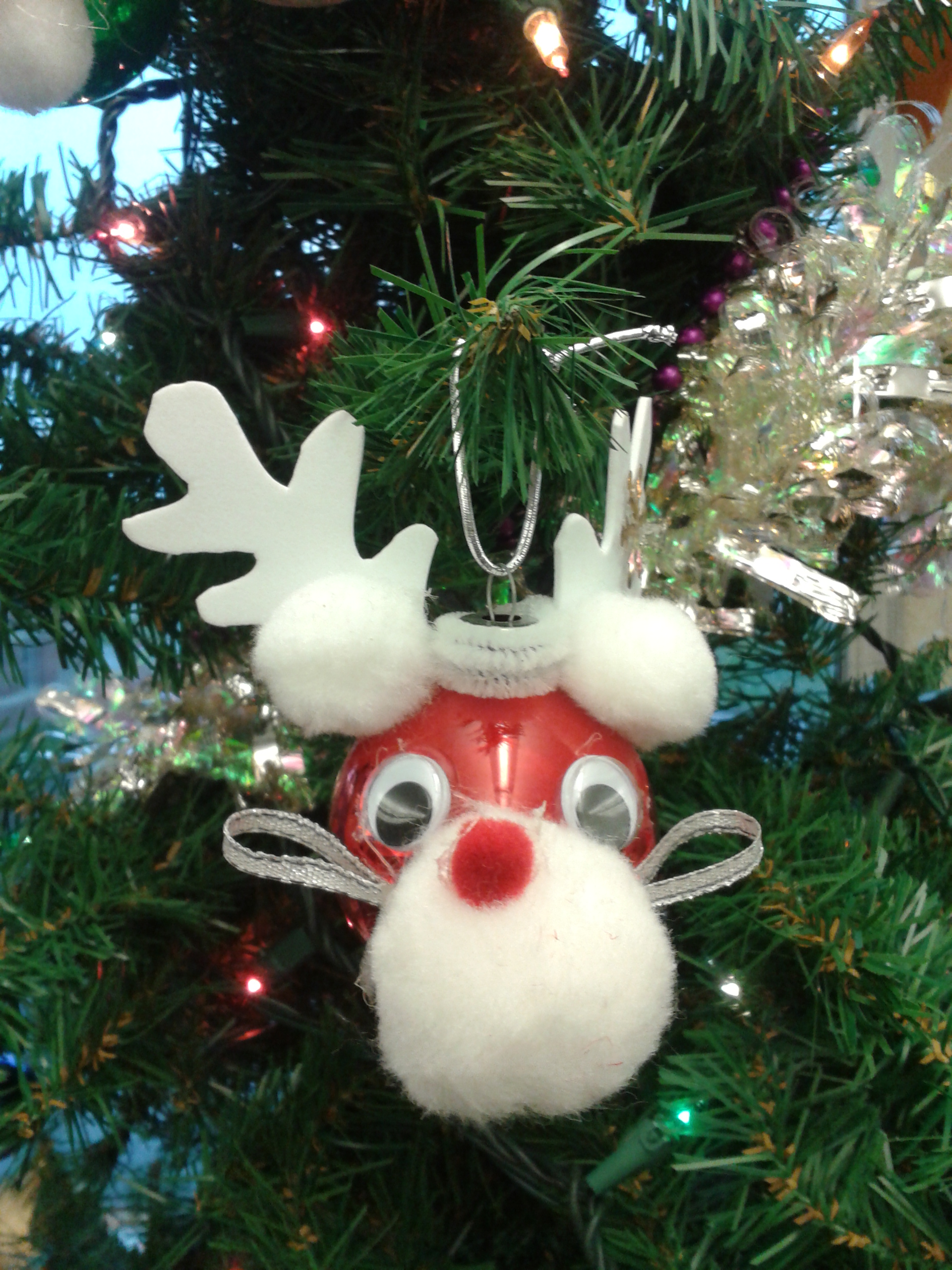 This is a bit late for me.  Yes, my younger daughter and I are "those" people who program the car stereo to the 24/7 Christmas Music station as soon as it comes on. Oh come now, holiday music just makes the frequent bursts of Lake Effect snow (which can arrive as early as late October) much more festive and fun! I can in fact be found puttering around the yard on any warm October weekend putting up the outdoor lights.  Oh  stop shaking your heads.  Other than a test run, I do not turn them on until after Thanksgiving.  If I wait until November, chances are I will need an ice pick or roof rake to get anything hung.  I simply prefer to get the outdoor lighting done on a 50 degree day free from frozen precipitation, so October is when I start.  I repeat, once tested, the lights do not come on until after Thanksgiving. The start of the Macy's Day parade is actually my reminder to go plug in the timer, so our guests will leave that evening in a blaze of holiday sparkle and color.
I do have the presence of mind to hold off decorating indoors until Thanksgiving Weekend. Usually I am close to done by now, however I spent last weekend shopping local to support Plaid Friday and Small Business Saturday. Thoughtful, unique gifts requiring more travel and time than a one-stop Black Friday Mall experience. Well worth the effort,  far more personable and fun, trust me.  So I am just getting started and feeling the vibe thanks to fellow Creative Group Blogger Lisa Dingle (read all about it right here: http://justponderin.com/2013/12/02/on-the-admission-of-colored-christmas-light-snobbery/ ).  Like Lisa, I am in the process of "bringing up the boxes"  although my elves are scarce these days so it is taking me a bit longer.  In between basement forays, I catch up on recent blogs and posts.  I came across one piece which evoked memories so powerful I had to stop and write an immediate response. In my response I promised a longer post.  Here it is: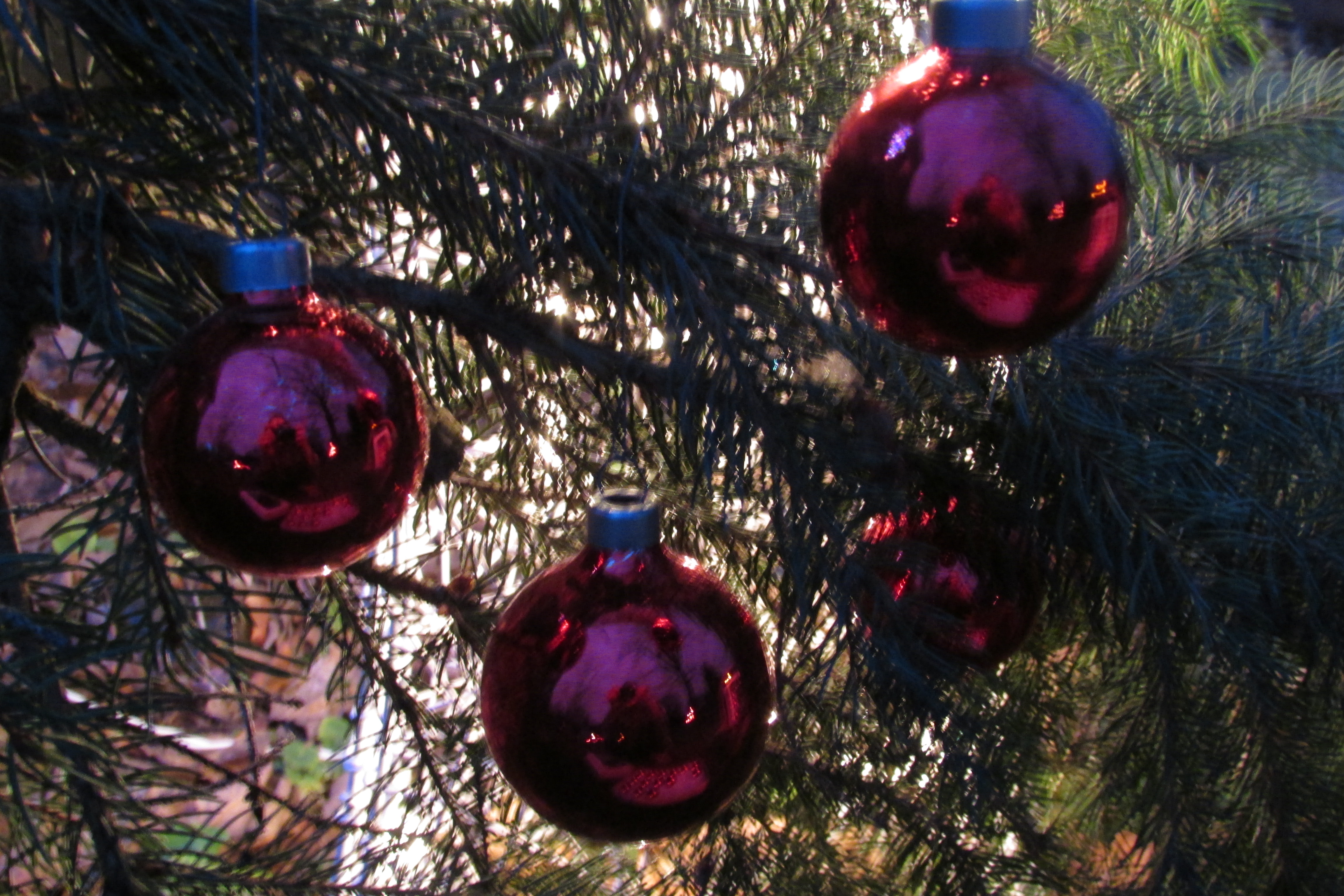 There was a year my Christmas tree was simply white lights with red balls of various sizes. Since I am given to a more colorful lighting style and have a large collection of vintage ornaments as well as many from various places I have lived or traveled to I actually had neither plain red balls nor white lights.  I had to go out and purchase all of these and since it was November, I paid close to full price for everything. This was absolutely unheard of for a post-holiday  bargain shopper like me ( my family assures me they all love receiving last year's Hallmark ornaments in their stockings and gift bags. ) The truth is that year, I could not bear to open my big box of carefully stored ornaments.  The memories which would fly out like Pandora's Box were a vortex of emotions I could not face, because that year I did not believe Hope would remain in the box.  The previous winter my husband and I had conceived our first child.  The baby came two months premature just before summer. He was still born. We named him Zachary.  We had some warning, as sonogram done a few days earlier indicated serious problems.  We were still grappling with how to tell our families when I went into "spontaneous labor."  Given his condition ( Trisomy 18 )  Zachary's prognosis for life was not hopeful.  I accepted still birth as a merciful miracle. Still, it shattered my heart into a thousand shards of sadness, shards so sharp I could feel them everywhere in my body for months on end. People told me how strong I was because I spoke so eloquently of my faith that everything happens for a reason and urged my family to believe all would be well. People believed me because they never heard the sobs that wracked my body every morning when I woke knowing what I had lost, sobs deep and powerful as if trying to loosen those shards lodged deep in my soul. In the midst of that pain lay the fear that I would never be granted the gift of motherhood. So it was that when the holidays came I knew I could not face the tsunami of memories contained in the ornament box.  There were  pieces of my childhood, or places visited during my adolescence when we traveled the world and lived in Southeast Asia. There were ornaments from friends scattered across the globe. It was more happiness than I could bear to feel in that season of a first loss lived too young. Yet I knew I needed do something to take a step towards moving forward or my fears would become my truth.  I needed to decorate a Christmas tree, as an act of faith as if I was still that child who believed in the magic of the season. So I chose only what I could bear to do.  Red ornaments and white lights; red for life and love, white for hope.  I did it to move towards life,  to reach for love and find hope. I needed to believe if not for myself, then for the new life I was knew I carrying once again.