So fellow travelers,  this moment bubbled to the surface during my morning meditation by our pond.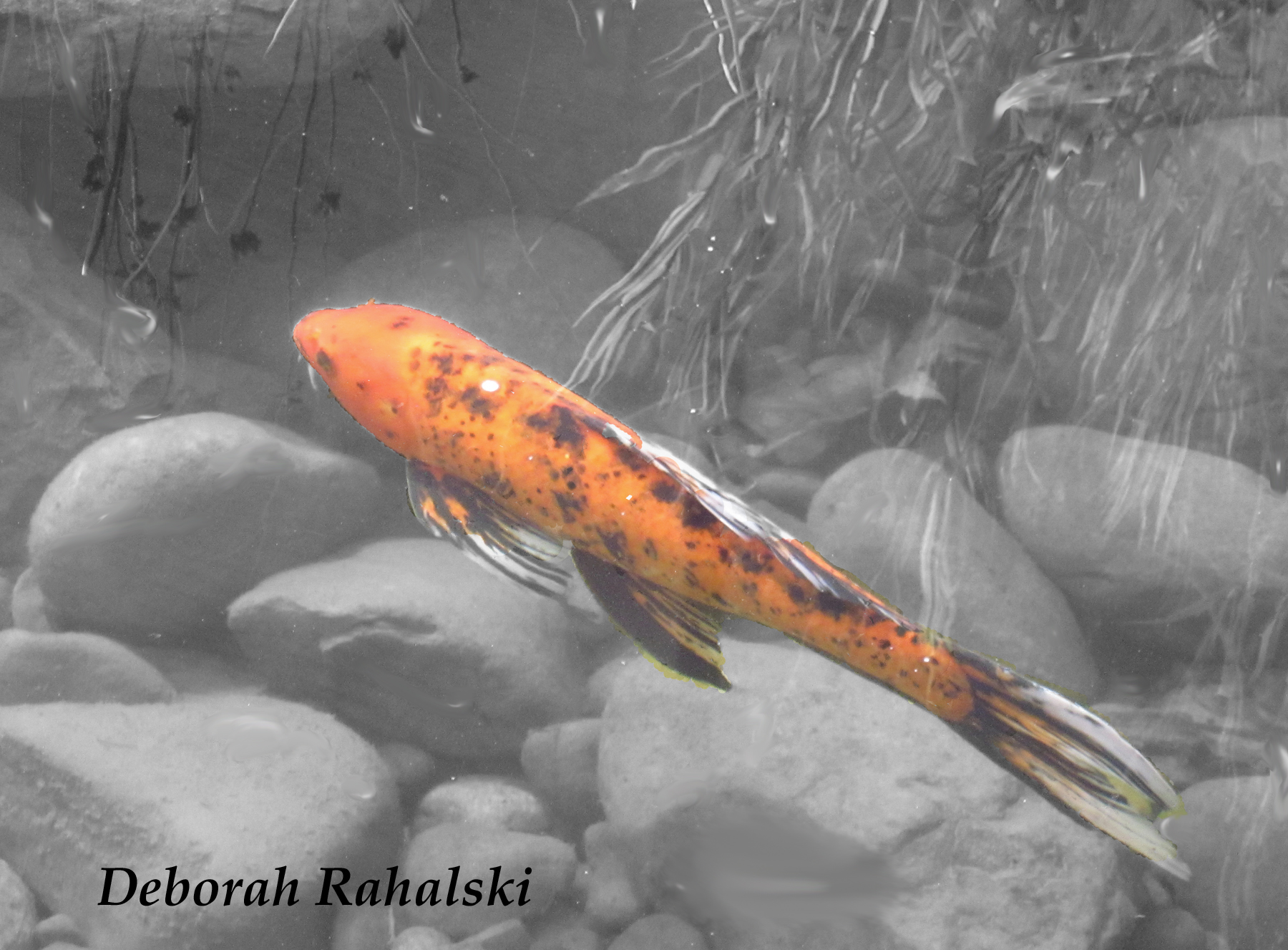 Golden fish surface
sudden ripples remind me
every thought matters
One of the most significant aspects of learning to meditate was becoming aware of  the stream of negative thoughts I was generating.  I was astounded to "hear" the judgemental, berating dialogue  most of it self-directed.  I by no means have silenced that voice, but awareness prevents me from focusing on the "stinkin' thinkin' " which used to drag my spirit under.  The practice of mindfulness ( being aware of what one is thinking, feeling, focusing on in any given moment) has brought me closer to finding Peace.
This poem contains a reference to Mary Kellogg's wonderful poem titled Octogenarian  which can be found in her book Whistling Woman.  I was blessed to hear her read the poem the first time I traveled to a Bedlam Farm Open House.  It was an "AHA moment" for many of us.  Her amazing poetry can be found at Battenkill Books, an amazing independant bookstore right in Cambridge NY.